28.07.2021,15:07 56 0
Rishabh Pant Re-Joins India Squad after Quarantine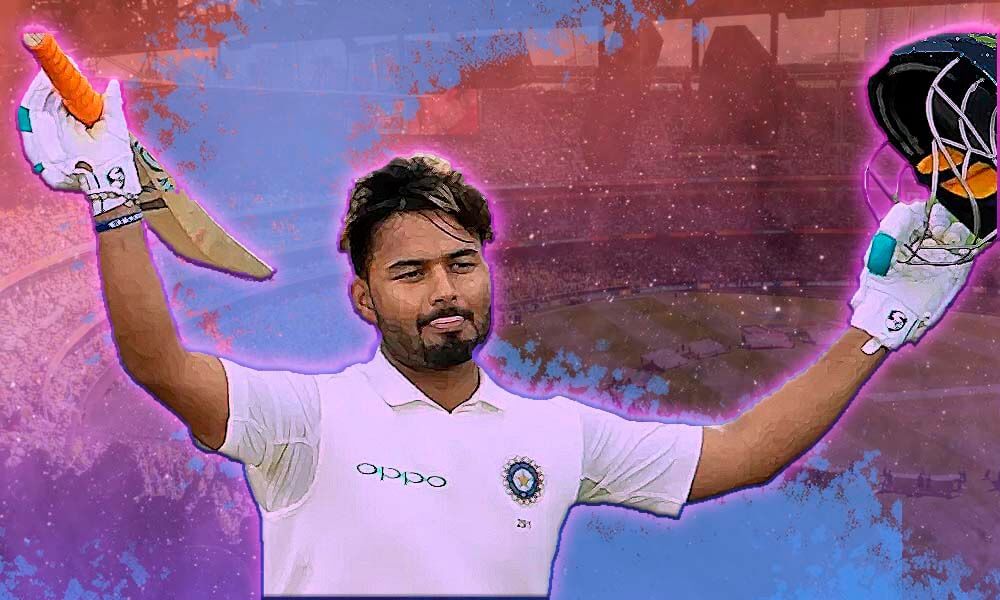 In a development guaranteed to bring great relief to the Indian team in England, they were rejoined by their regular keeper-batsman Rishabh Pant after he had recovered from COVID-19 and completed his mandatory quarantine period. In keeping with UK guidelines, Pant underwent a heart test and a COVID-19 test on 26 July after his 10-day isolation period.
Pant Tests Positive for COVID-19
On July 8, Pant had reportedly tested positive for COVID-19 during the Indian team's break of 20 days after playing in the World Test Championship final versus New Zealand in Southampton. Pant who did not stay at the team hotel during the break was reportedly asymptomatic and quarantined. The BCCI medical team monitored Pant closely during his process of recovery. A tweet was put out by the Board for Control of Cricket in India (BCCI) to welcome Pant back into the Indian set up on Thursday, 22 July. Meanwhile, the BCCI flew Shubman Gill back to India after injury had ruled the Indian opener out of the whole series.
Pant Misses Practice Game at Durham
After testing positive on July 8, Pant was not able to travel with the rest of the squad to Durham to play a three-day practice match versus a County Select XI. Following a request from the BCCI, the practice match was set up ahead of the first Test scheduled to be held in Nottingham on 4 August. The Indian team also has a few minor injury worries ahead of the first match of the 5-Test series. Skipper Virat Kohli opted to miss the three-day practice game owing to a stiff back. His Test vice-captain Ajinkya Rahane suffered a swollen hamstring but was expected to regain match fitness before the start of the first Test.
Sharma Leads India, in the Absence of Kohli and Rahane
In the absence of both Kohli and Rahane, the Indian squad was led by Rohit Sharma in the warm-up game in which India scored 311 in the first innings. KL Rahul, who doubled up as the wicket-keeper in the absence of Rishabh Pant and Wriddhiman Saha, made a top score with his 101. Mayank Agarwal, another candidate alongside Rahul to replace Gill as India's opener in the Test series, scored 28.
Standby Fast Bowler Avesh Khan Injured During Practice Match
In a disquieting development, Indian pacer Avesh Khan selected as a standby for the Test series sustained an injury to his thumb during the practice game in Durham. Khan hurt his left thumb while fielding for the County Select XI, following a request from the ECB. In a media release, the BCCI said, "Fast bowler Avesh Khan remains under observation of the BCCI medical team."
Four More Members of Squad in Isolation
Other than Pant, four more members of the Indian squad were in mandatory isolation in London. They included bowling coach Bharath Arun, reserve opener Abhimanyu Easwaran and wicket-keeper Wriddhiman Saha who were identified as close contacts of training assistant Dayanand Garani who had also tested positive for COVID-19.
Similar news