06.04.2021,12:04 172 0
ECB Seeks to Protect Batsmen with No Hit Wickets Via the Helmet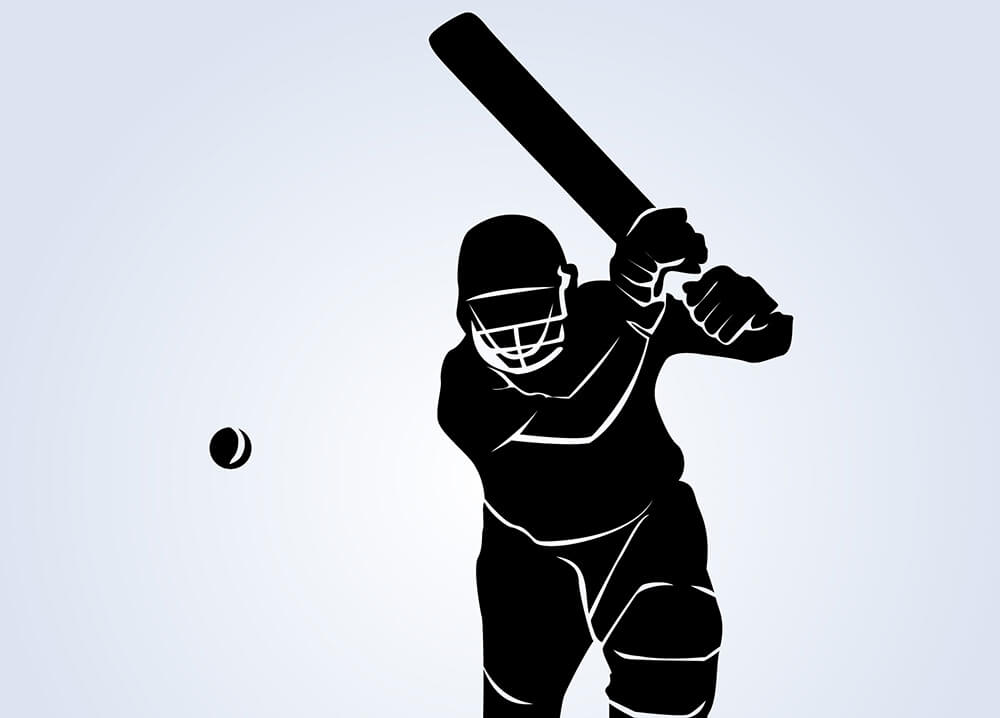 The ECB plans to change the hit wicket rule in the county championship this season to offer better protection to the batsman. The game's laws could also adopt the rule change which deems that a batsman cannot be out hit wicket if the wicket is broken by a batsman's helmet falling on it. In the upcoming season, all ECB competitions will use the rule which aims at ensuring that batsmen protect themselves adequately. The rule has been formulated after considering a recent innovation in the form of stem guards at the rear of a helmet that are often dislodged when a ball strikes the helmet.
Player Safety Became Priority after Death of Phil Hughes
In November 2014, player safety became a prominent issue when a ball struck Australian batsman Phil Hughes on the back of his neck when he was playing a Sheffield Shield game at Sydney. Hughes died of a brain haemorrhage, within two days of the incident. A year after the incident, professional cricketers in England and Wales had to wear helmets compulsorily while batting or fielding in a close position.
Few Incidents of Hit Wicket Caused by Helmet
There have hardly been any incidents of batsmen getting out hit wicket after the helmet fell on the wicket. At Old Trafford in 2007, a bouncer from Dwayne Bravo broke England batsman Kevin Pietersen's chin strap and the helmet landed on the wicket, causing the umpire to rule the batsman out hit wicket. In the ICC World Cup in 2019, Australia's Alex Carey was struck on the helmet by a bouncer from Joffra Archer. But the batsman caught the helmet just on time before it could fall on the stumps.
Revision of Hit Wicket Law in 2019
In April 2019, after MCC revised the Laws of Cricket to have Law 29.1.1.4 state that a batsman will be ruled out hit wicket if a wicket is struck down "by the striker's person or by any part of his/her clothing or equipment becoming detached from his/her person". Via its playing regulations, a caveat has been added by the ECB, stating, "However, any detached equipment shall not include the striker's protective helmet, or any part thereof [that is] designed to protect the head, neck and/or the face." the appendix to the regulations clarifies "For the purposes of interpreting these Laws of Cricket, such a description will include faceguards, grilles and neck guards."
ECB Operations Manager Alan Fordham Weighs In
Alan Fordham, operations manager at the ECB, has been quoted as saying, "If a batsman's helmet becomes dislodged, or a part of it becomes dislodged – most likely its neck protection – and breaks the wicket, the batsman would be protected by the regulation change. If we were playing purely by law, then that would be out, but we are protecting the batsman and that arises from the fact that it's mandated that you need to wear a helmet, and we want to encourage as much protection for batsmen as possible."
According to Fordham, a member of the laws sub-committee of the MCC, recent meetings at the MCC had witnessed the matter discussed and that the policy was likely to be universally adopted, soon. "Its status at the moment is it isn't law. It may become law but that will be an MCC decision, but we've cracked on with it because we think it's the right thing to do."
Similar news