30.11.2020,15:11 986 0
Who Is the Father of Cricket?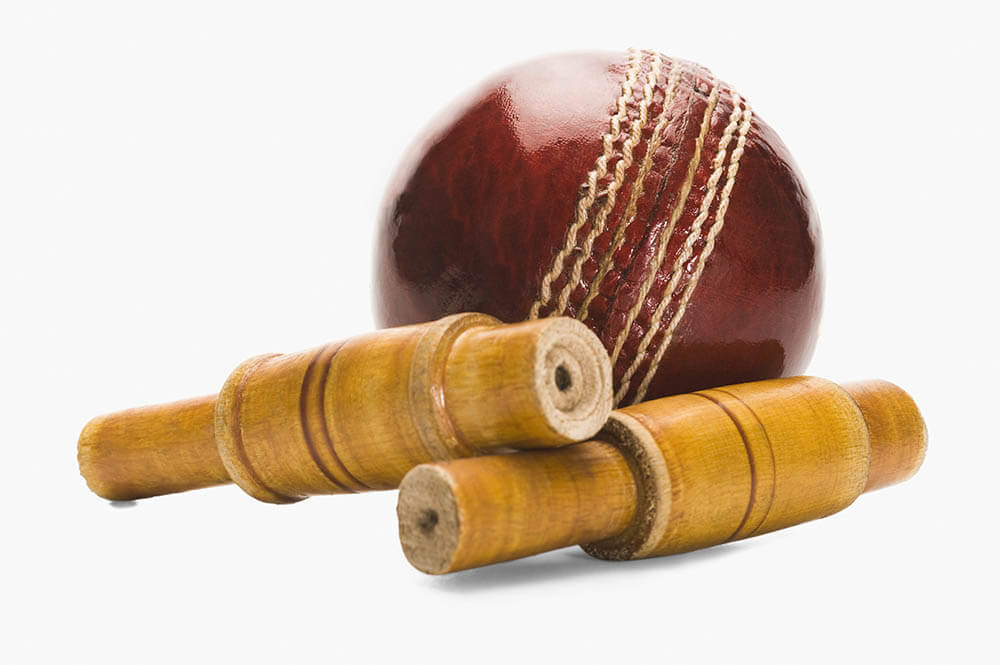 Few sports can compete with cricket when it comes to history and the game's origins as a whole are often seen as folklore.
Originally played in public schools of England, cricket took on many forms before becoming an integral part of society in the UK.
Cricket used to be played between professionals (known as Gentlemen) who were predominantly batsmen and amateurs (known as Players) who tended to be bowlers and fielders. Whilst this was indicative of the class-driven society of Victorian Britain at the time, it was also a chance for amateurs to prove themselves and ultimately improve their lives.
The high influence of the UK and its desire to expand the Commonwealth saw cricket spread among all nations under British control at the time. Australia was one of the first territories to get acquainted with cricket, with the Ashes tournament born as a result of cricket's expansion over the globe. Other countries such as India, South Africa and the West Indies also followed suit, making cricket a  global game within the British Commonwealth.
As the decades were passing, less importance was being placed on the origins of cricket as the game expanded massively and the markets the game appealed to broadened exponentially. However, looking at the origins of cricket in retrospect gives an incredible insight into how the game was forged and how far it has come to be the worldwide billion-dollar industry it has become today.
Who Is the Father of Cricket?
With cricket enjoying such a cultured history, there were many people who contributed to the evolution of the game but few can compete with the impact W.G Grace had on cricket.
Cricket's popularity had always been rather high in British culture but W.G Grace helped provide governance to the game and helped introduce it to a broader range of people regardless of their class status.
Why Is William Gilbert Grace Called the Father of Cricket?
W.G Grace was a pioneer of all three aspects of the game. With his exemplary ability to bat, bowl and field, Grace combined his responsibilities of being the most admired cricketer in the world with his job-related duties of being a doctor.
Known for his ever-growing stomach and his penchant for beer, Grace enjoyed an astonishing career that spanned an incredible 44 seasons in the English first-class arena. He was one of the early members of the MCC and represented England in Tests on 22 occasions, making him a very decorated player – regardless of the impact he had on the development of the game.
10 Facts About W. G. Grace
With so much conjecture and riddle surrounding the life of W.G Grace, separating fact from fiction can be tricky when it comes to detailing his life and cricketing career.
Here are 10 facts about the Father of Cricket, W.G Grace:
Cricketing Family. Few cricketing families can lay a glove on the Grace's – with at least 13 direct relatives to G Grace playing first-class cricket. W.G along with his brothers Edward and Fred played Test cricket for England, becoming the first men to ever do so. Generally, the legacy the Grace family left within English cricket has been unrivalled.
Doctor Grace. It is hard to comprehend in 2020 but remarkably G Grace combined his incredible cricket career with his full-time occupation as a doctor. A man known for his excellent skill as a practitioner and his generosity, Grace often cared for the neediest members of society and was famous for his unselfishness.
Legend of the Game. With a career spanning a remarkable 44 first-class seasons, WG Grace scored over 54,000 runs and took over 2,800 wickets. Such long-lasting career makes him one of the most remarkable players to have ever played the game and with over 870 catches in first-class cricket, he more than holds his own place in the pantheon of great cricketing all-rounders.
Bridging the Gap. W.G Grace was one of the first men to bridge the gap between amateurs and professionals, allowing him to become an integral part of the game for both groups of players. Most professionals were too busy maintaining their social status, while Grace was etching his name in the history of cricket, demand inga handsome match fee in every game he played.
Rule Setter. Cricket's rich history has always left the rules open to interpretation and the origins of the game have been influenced by many versions of the sport. G Grace was instrumental in the reform of the game, playing at times when three stumps became the norm. Undoubtedly, he played a huge part in making cricket the game it is today.
All-Rounder. As demonstrated in his incredible playing statistics, G Grace was a player capable of the extraordinary but he was also one of the first cricketers to place value on all three aspects of the game. He was a powerful batsman, a reliable and accurate bowler and an incredible fielder, with the three making him a pioneer of cricket.
The Undisputed King. Folklore follows G Grace around and the tales of him on the cricket field are a part of the game's most famous stories. He was once reported to replace the bails after being bowled and refuse to walk off the field stating, 'The fans have come to see me play – not you'.
Larger than Life. Despite his incredible stats, G Grace wasn't a man known for his stellar physique. He enjoyed life on and off the field and could often be seen blocking all three stumps when batting – such was his hefty figure.
England's Loss. Whilst most players would be satisfied with a Test match career of 22 matches, W.G Grace was perhaps robbed of multiple caps for his country. He played the bigger part of his career in an era before international cricket and was approaching the end of his playing days as he made his 22 Test match appearances.
Legacy Lives On. G Grace's legacy lives on within English cricket. The entrance to Lord's is known as the Grace Gates – a testament to the impact he has had on English and international cricket for over 150 years on from his first professional game.
Similar articles