28.07.2021,12:07 298 0
Gender Pay Row Erupts at the Hundred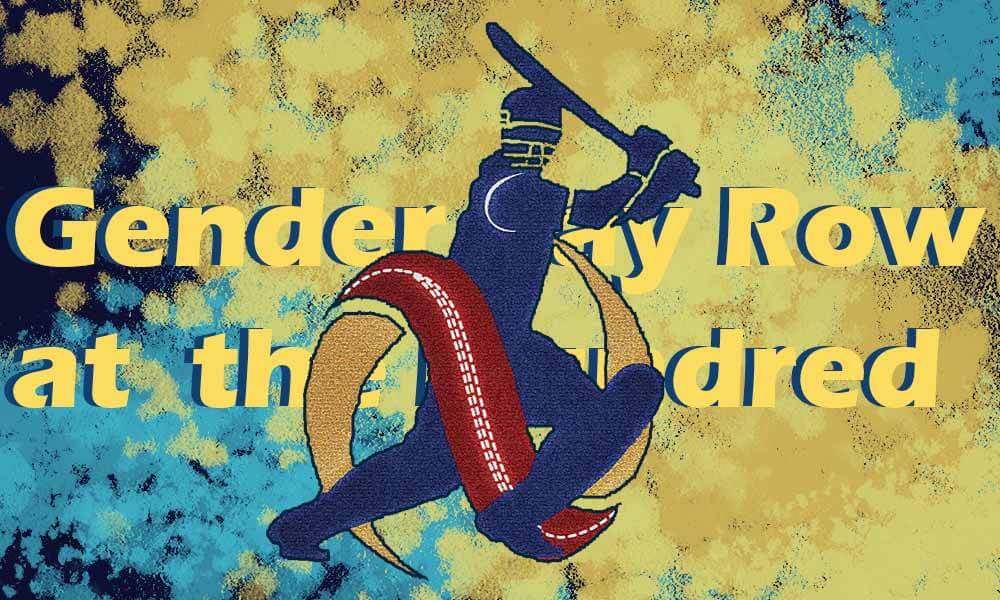 A gender pay dispute that had erupted a few days before the launch of the Hundred threatened to overshadow the new flagship tournament. According to the media, disappointment was expressed by several female cricketers contracted to play in the Hundred at the ECB's failure to provide support to part-time cricketers who would be unable to attend to their regular jobs during the competition.
Hundred Desires Equal Platform for Women and Men
The ECB has regularly stressed that the Hundred's ambition was to create an equal platform for the women's and men's games. Accordingly, the first match of the competition was a standalone women's game between Manchester Originals and Oval Invincibles. Furthermore, both men's and women's games attract the same prize money.
Player Salaries at Heart of Row
The real bone of contention was the absence of a level playing field regarding player's salaries. While men are likely to earn between £24,000 and £100,000 over the five weeks' duration of the competition, women are likely to take home between £3600 and £15,000.
COVID-Related Restrictions Pose Financial Threat for Part-Timers
Every franchise has at least five part-time cricketers who need to work other jobs to make a living. To ensure a COVID-free environment for players, they are being subjected to risk assessments intended to evaluate whether cricketers can be allowed to go out of their respective team environments. Owing to such assessments, part-time women's cricketers find themselves in a perilous position: many of the junior members of each of the eight city-based franchises of the Hundred stand to lose out on their regular income during the competition if they are restricted from leaving the COVID-safe environment. In fact, some players have been forced to choose between their existing jobs and the tournament.
Lower Paid Players Seek Compensation from Disturbance Fee Allocation
Media reports suggest that some cricketers were compelled to take annual leave to be able to play in the competition, while others even contemplated quitting their jobs. Some players' frustration was heightened when they learned that the ECB had offered £10,000 to 11 Australian cricketers contracted to play in the competition as a "disturbance fee," over and above their salaries. After the withdrawal of every Australian from the tournament, the players wanted to know whether the funds allocated towards the disturbance fee would be used to compensate cricketers in the lower pay brackets. However, they had reportedly not received any response from the ECB.
Originals Star Kate Cross Bats for Part-Timers
Speaking to the media last month, Manchester Originals player Kate Cross said that if the ECB sought to demonstrate their commitment to gender equality, they must realise that 'actions speak louder than words.'
"There are only five domestically-contracted girls earning a good wage now, and the Covid situation is not helping because you've got some girls who are having to pull out of work now, who are probably on the lower end of the money payments [for The Hundred]."
"There's no subsidy for them, as they are not allowed to go out of the environment and work. So the ECB probably needs to address that. If they want to move forward, even more so, I think that's where they're probably going to need to start investing."
"The situation that came out of the fact that the [Australian women were no longer being offered the overseas disturbance fee] was, can the money that is now not being used, be used to top up those lowest contracted girls? And I don't know, because I didn't get an answer."
Similar news