28.01.2021,13:01 361 0
Highest Individual Scores in Women's ODI Cricket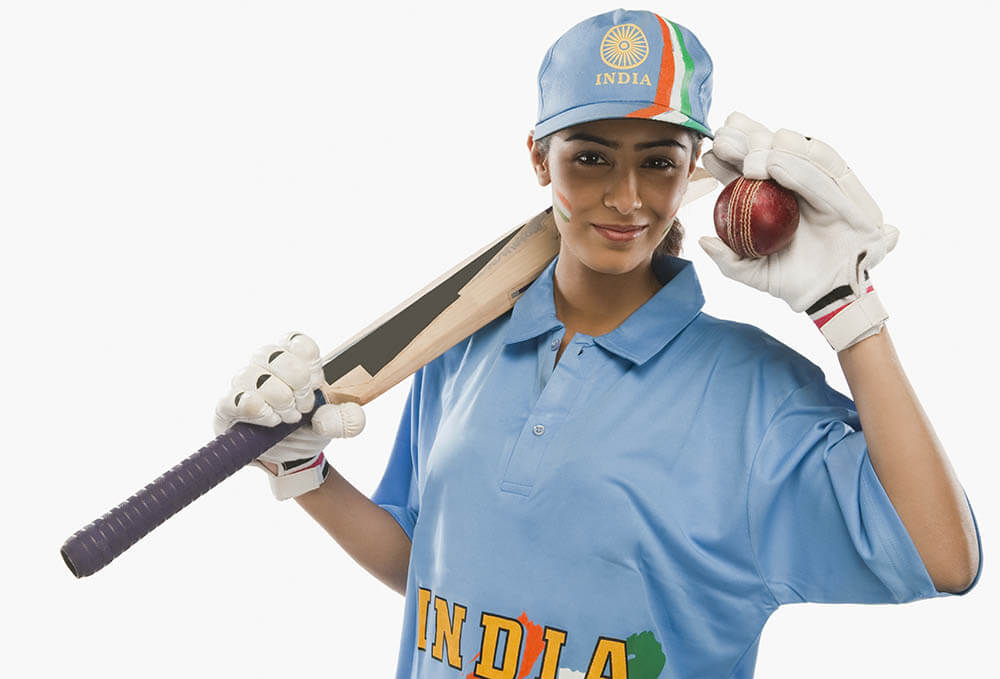 Amelia Kerr
In June 2018, Amelia Kerr became only the second women's cricketer and just the eighth cricketer overall (men's and women's) to score a double ton in an ODI game. It was against Ireland in Dublin that the New Zealand all-rounder shattered multiple records. Batting first, New Zealand racked up 441 and Kerr alone smashed an unbeaten 232 as she opened the batting. She broke the long-standing 21-year-old record of Belinda Clark for the highest individual score by a women's cricketer in an ODI game. Kerr's 145-ball knock consisted of 31 fours, the most by a women's player in an ODI innings, alongside two sixes. New Zealand won that game by a mammoth 305 runs.
Belinda Clark
We often talk about Sachin Tendulkar's double hundred being the first in the history of ODI cricket. However, that is in men's cricket alone. 13 years before Tendulkar made that landmark double ton, it was Belinda Clark who became the first human being on this planet to scale a double hundred in an ODI (across both men's and women's cricket). In the 1997 Women's World Cup, Clark smashed the Denmark bowlers to all corners of the Middle Income Group Ground in Mumbai and put up an unbeaten 229 which helped Australia score 412 in their 50 overs. They won by a massive margin of 363 runs.
Deepti Sharma
Deepti Sharma has been an integral part of the Indian women's cricket team in the last few years. She may not bat in the top order anymore but when she did back in 2017, she created history. The off-spinning all-rounder smashed a brutal 188 off 160 balls against Ireland at the Senwes Park in Potchefstroom. It was in the Women's Quadrangular Series in South Africa that Deepti hit 27 boundaries and two sixes as her knock helped India get to 358 and the Women in Blue won by 249 runs.
Chamari Atapattu
Chamari Atapattu is arguably one of the best women's cricketers from Sri Lanka to have ever played the game. She is a superstar and she has been performing consistently for quite some time now. In the 2017 Women's World Cup, Atapattu recorded the second-highest score in a Women's World Cup game ever as she hit a stunning 178 not out against a strong Australian side. And in this game, none of her teammates even crossed the 25-run mark. That underlines the importance and the magnitude of this knock. It came in a losing cause, but Atapattu completely dominated that game.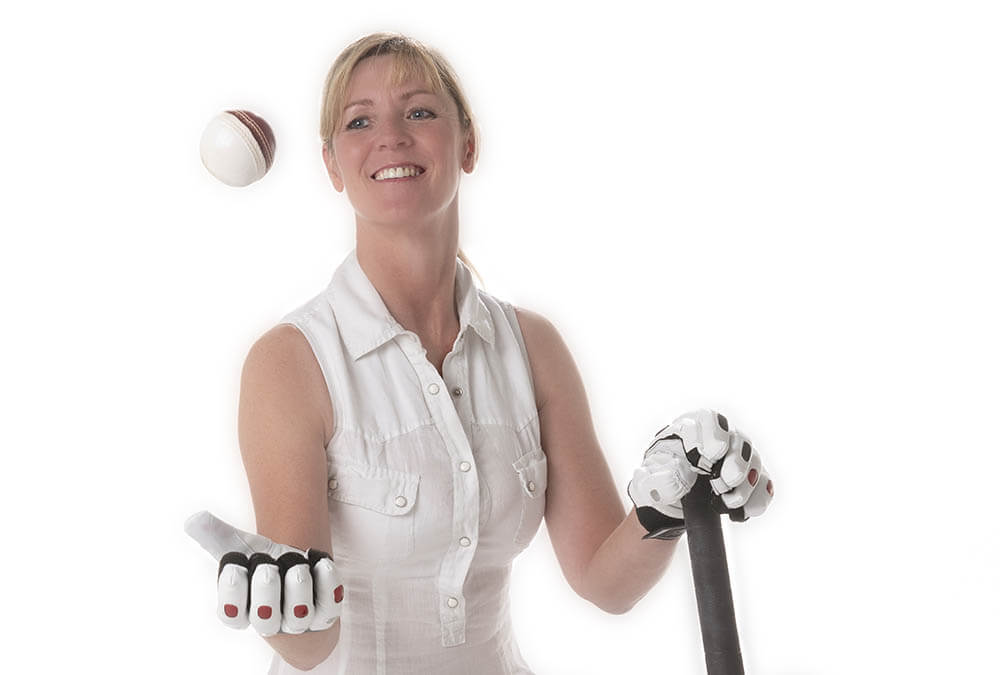 Charlotte Edwards
Before Mithali Raj took over, Charlotte Edwards was the leading run-getter in the history of Women's ODI cricket. She was someone who could get big scores. And in her very first year in international cricket, she made 173 not out. In fact, it came on the same day when Belinda Clark scaled 229. Edwards scored an unbeaten 173 against Ireland in the 1997 Women's World Cup. This game was played at the Nehru Stadium in Pune. Her marathon knock propelled England to 324 and helped them win by 208 runs.
Harmanpreet Kaur
This may well be regarded as one of the greatest knocks in the history of women's cricket, Women's World Cups and Indian cricket. In the semifinal of the 2017 Women's World Cup, Harmanpreet Kaur turned the heat on the Aussies and smashed a jaw-dropping 171 not out. The Punjab all-rounder's 115-ball knock consisted of 20 fours and seven sixes. It was Kaur's knock that helped India knock Australia out of the World Cup as the Women in Blue made 281 in a rain-curtailed game of 42 overs.
Stafanie Taylor
Stafanie Taylor is one of the best all-rounders in world cricket at the moment and she has been the heart of the West Indies women's side for more than a decade now. Back in 2013, she hit a brilliant 171 against Sri Lanka in a Women's World Cup game at the Middle Income Group Ground in Mumbai. It was just the 8th match of the tournament. Taylor opened the batting for West Indies and went on the onslaught from the word-go. She scored 18 fours and two sixes in her 137-ball innings as West Indies recorded a 209-run win.
Tammy Beaumont
Tammy Beaumont has been one of the premier England cricketers for a few years now. She has been performing consistently as well and in 2016, Pakistan faced the brunt of a brutal onslaught. Beaumont smashed a wonderful 168 as she absolutely dominated the Pakistan bowling attack. Her 144-ball knock pushed England to 366 in their 50 overs and they eventually won by 202 runs. The right-handed opener's innings consisted of 20 boundaries and it has been the second-highest ever by an England women's cricketer in ODI cricket.
Suzie Bates
This is the only knock on the top-10 list of the highest individual scores in women's ODI cricket that came when the batter did not open the batting. It was in the Super Six game against Pakistan in the 2009 Women's World Cup that Suzie Bates smashed a superb 168. The premier New Zealand cricketer smashed the Pakistan bowling attack to all corners of the Drummoyne Oval in Sydney as her innings helped the White Ferns rack up 374 in 50 overs. Also, Bates smashed 19 fours and six sixes in her 105-ball knock and is the only instance of a batter scoring 160+ in an ODI in the history of women's cricket.
Rachael Priest
In November 2015, it was against Sri Lanka at the Bert Sutcliffe Oval in Lincoln that Rachael Priest scaled 157. Not only did she become just the second New Zealand women's cricketer to get a score in excess of 150, but she also made the record for the highest individual score by a wicket-keeper in women's ODI cricket. Her 157 which came off 146 balls consisted of 23 fours as New Zealand put on 326 in their 50 overs and went on to comfortably win the game.
Conclusion
This list of top 10 players with the highest individual scores has all players who have scored in excess of 150. In fact, only one of them – Rachael Priest at No. 10 – has a score of less than 160. As many as three of the knocks on this top-10 list have come against Ireland, while two each are against Australia, Sri Lanka and Pakistan. Here is a short summary of the top 10 players with the highest individual scores in women's ODIs.
| | | | | |
| --- | --- | --- | --- | --- |
| Batter | Score | Opposition | Venue | Year  |
| Amelia Kerr | 232 not out |  Ireland | YMCA Cricket Club, Dublin | 2018 |
| Belinda Clark | 229 not out |  Denmark | Middle Income Group Club Ground, Mumbai | 1997 |
| Deepti Sharma | 188 |  Ireland | Senwes Park, Potchefstroom | 2017 |
| Chamari Atapattu | 178 not out |  Australia | Bristol County Ground, Bristol | 2017 |
| Charlotte Edwards | 173 not out |  Ireland | Nehru Stadium, Pune | 1997 |
| Harmanpreet Kaur | 171 not out | Australia | County Ground, Derby | 2017 |
| Stafanie Taylor | 171 | Sri Lanka | Middle Income Group Ground, Mumbai | 2013 |
| Tammy Beaumont | 168 not out | Pakistan | The Cooper Associates County Ground, Taunton | 2016 |
| Suzie Bates | 168 | Pakistan | Drummoyne Oval, Sydney | 2009 |
| Rachael Priest | 157 | Sri Lanka | Bert Sutcliffe Oval, Lincoln | 2015 |
Similar articles