24.03.2021,14:03 176 0
ICC Hands Eight Year Bans to Two UAE Players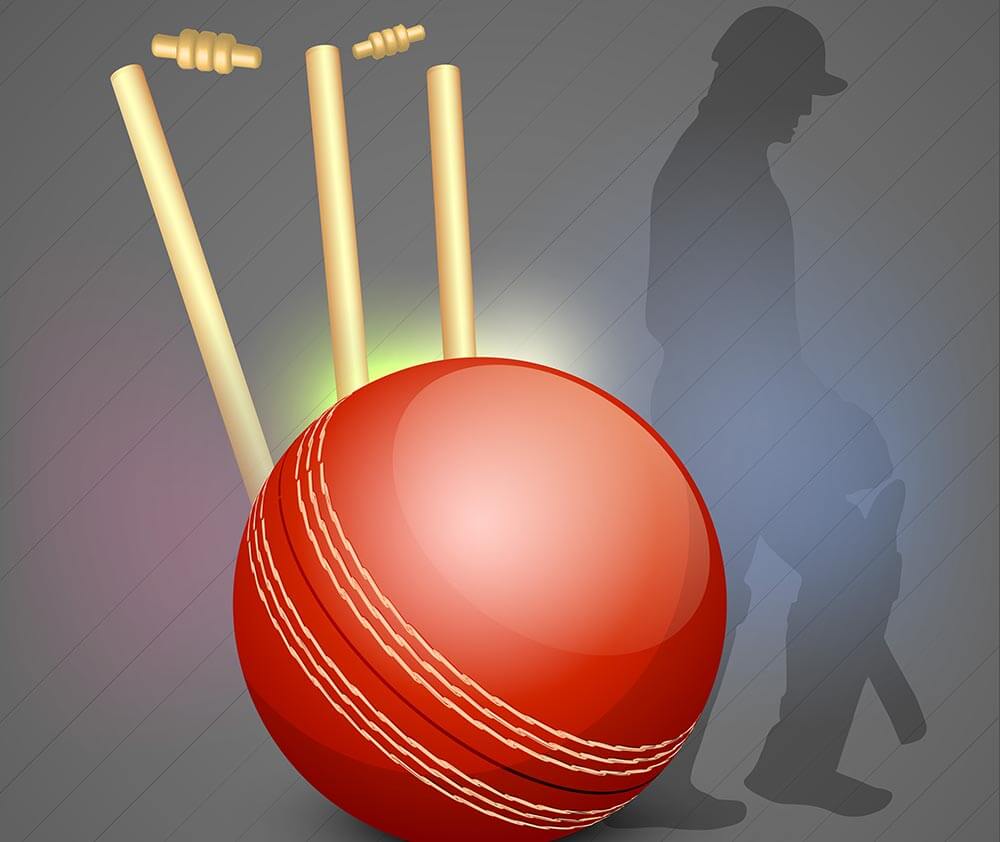 The International Cricket Council (ICC) announced on 16 March that eight-year bans have been handed out to two UAE cricketers found guilty by the ICC's tribunal of breaching the anti-corruption code of cricket's governing body. The tribunal ruled that in 2019 both UAE batsman Shaiman Anwar, who came into the limelight after he scored a ton in the 2015 ODI World Cup, and former UAE skipper Mohammad Naveed had attempted to fix games played at the Twenty20 World Cup Qualifier that year.
Failure to Disclose Betting Activities
According to the tribunal's findings, the two players had breached ICC's articles 2.1.1 and 2.4.4. In other words, the players had indulged in betting activities and failed to disclose the details of such activities to the ICC. Failure to disclose is considered a serious violation of the ICC code. Bangladesh all-rounder Shakib Hasan learned the lesson the hard way when he was banned for a year. Fortunately for Shakib, the pandemic ensured that he did not miss much during his hiatus from the game. Pakistan's Umar Akmal is another player who has served a ban for failing to disclose a corrupt approach.
Statement by ICC
In an ICC statement to media outlets, Alex Marshall, General Manager of ICC's Integrity Unit, was quoted as saying, "Both had long international careers and were well versed in the threat from match fixers. That they both chose to engage with this corrupt activity was a cynical betrayal of their positions, their teammates, and all supporters of UAE cricket. I am pleased that the independent tribunal has imposed significant bans from all forms of cricket, and this should serve as a warning to any cricketer who considers taking the wrong path."
Support for the ICC Action from Emirates Cricket Board
The ICC action has found support from the Emirates Cricket Board which is reported to have expressed a firm stance against players who breach the ICC's anti-corruption code. The cricket board has been quoted as saying in a message on Twitter, "Emirates Cricket Board acknowledge the efforts of the Independent Tribunal and ICC Anti-Corruption Unit investigation, findings and sanctioning involving two of its suspended players; Mohammad Naveed and Shaiman Anwar Butt. Emirates Cricket remains firm in its stance denouncing any activities of corruption and those undertaken by the players in this anti-corruption case. As mentioned in previous communications, now that the findings have been made final and sanctions have been laid against the players, Emirates Cricket Board will be making no further comment on this specific matter."
Currently 42, Shaiman Anwar, who made his ODI debut against Scotland in 2014, has scored 1219 runs in 40 ODIs at an average of 31.25, with one ton and 11 fifties, including the top score of 106. That innings was made off just 83 balls in a World Cup match against Ireland in 2015. Anwar has also played 32 T20Is, including his debut match against the Netherlands in March 2014, in which he scored 971 runs at 33.48, with one ton and six fifties, including the top score of 117 not out.
Thirty-three-year-old Naveed made his ODI debut against Afghanistan in May 2014. He played his first T20I against Scotland in July 2015. Naveed, who bowls right-arm medium pace, has played 39 ODIs in which he has taken 53 wickets at 33.15, including his best bowling figures of 5/28. He has also played 31 T20Is in which he has taken 37 wickets at 19.70, with the best bowling figures of 3/14. He played his last international match versus Zimbabwe in 2019.
Similar news