Rajkot Thunders vs Sultans Of Surat: A20 League, April 8, 2021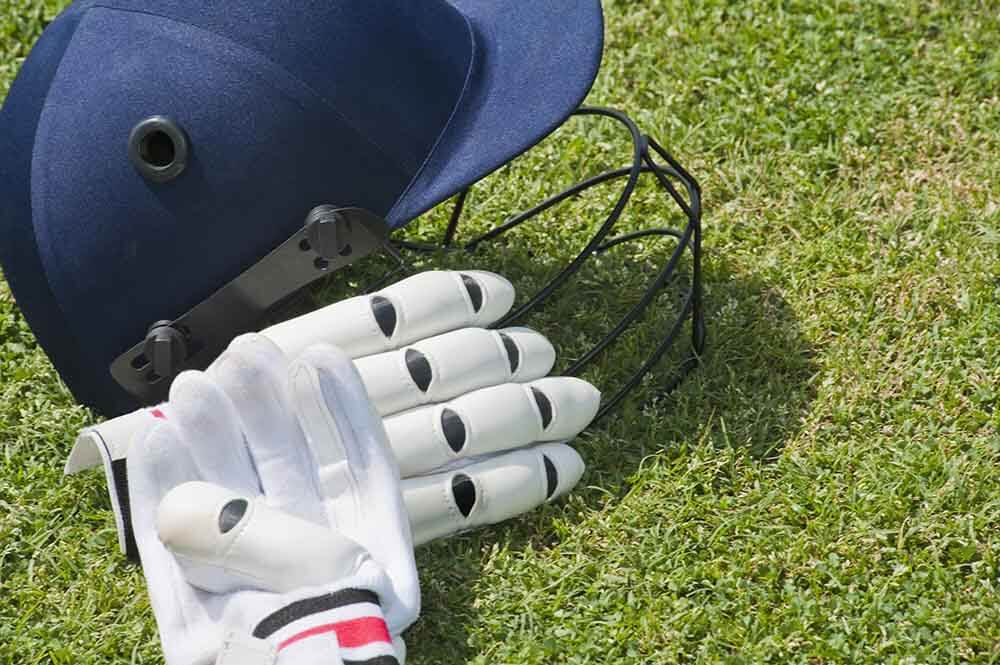 06.04.2021,15:04 125 0
In this article, we preview match 14 of the A20 league, Rajkot Thunders vs Sultans of Surat, to be played on April 8, 2021, at Dubai. While Rajkot Thunders are in 3rd place on the points table after 3 matches, Sultans of Surat are two rungs below them in 5th place after having played 4 matches.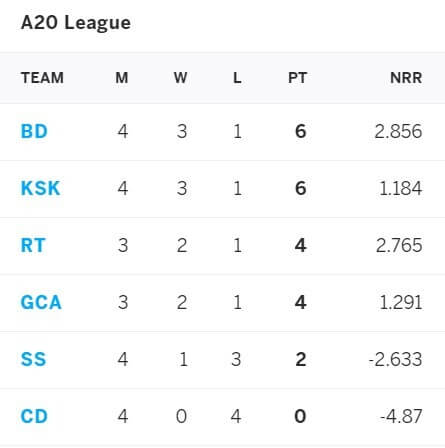 Match Predictions
Rajkot Thunders' Last Game
RT played their last league game against Cara Diamond on 2 April. Thunders batted first to make 261/3 helped by opener Ameya Soman's explosive innings of 167 off just 61 balls, with 15 fours and 14 sixes and 161-run 1st wicket stand with Banty Nandy who made 55. Thunders than bowled out CD for 103 in 15.4 overs, to gain a 158-run victory. Mohit Goraniya, Hardik Patel and Jatin Patel grabbed three wickets each to wreck CD's innings.
Sultans of Surat's Last Match
In their last league game against Kerala Super kings on 3 April, SoS batted first and could manage to score only 131/8 in their 20 overs. Their batsmen were all at sea against KSK bowler Md Shahir who grabbed 4 wickets for 10 runs. Janaki Raman, Rahul Kataria and Imran Javeed also posed a challenge for the SoS batsmen. Barring Faisal 932), Sharma (280 and Zameeruddin (34), no other SoS batsman made even 10 runs. When KSK batted, SoS managed to grab two early wickets but a 125-run stand for the third wicket between KSK batsmen Shamir and Sukumaran put paid to SoS hopes of making a match of it, as they slumped to a 6-wicket defeat.
Analysis
Rajkot Thunders are a batting powerhouse of the A20 league with scores of 261/3, 191/7 and 160/5 in their previous matches. Thunders owe their batting dominance to opener Ameya Soman who has registered scores of 68, 92 and 167 in the three games so far. SoS have registered scores of 131, 118, 128 and 161 in their three games so far, with the highest score of 161 coming against Cara Diamond who are inarguably the weakest side in the league. Hardik Patel and Goraniya have provided wickets consistently for Thunders who also have other wicket taking bowlers in their ranks. By contrast, SoS have an unsettled bowling line up and they have even resorted to bowling 8 bowlers in a match. 
Match Prediction
In our Thunders vs Sultans prediction, we believe that Rajkot Thunders will beat Sultans of Surat in the A20 league match on 8 April.
Summary
We have based our preview and prediction based on the current form of the various players as displayed in the league matches that have been completed this season.
Similar news