06.04.2021,15:04 165 0
Bombay Deccan vs Kerala Super Kings: A20 League, April 8, 2021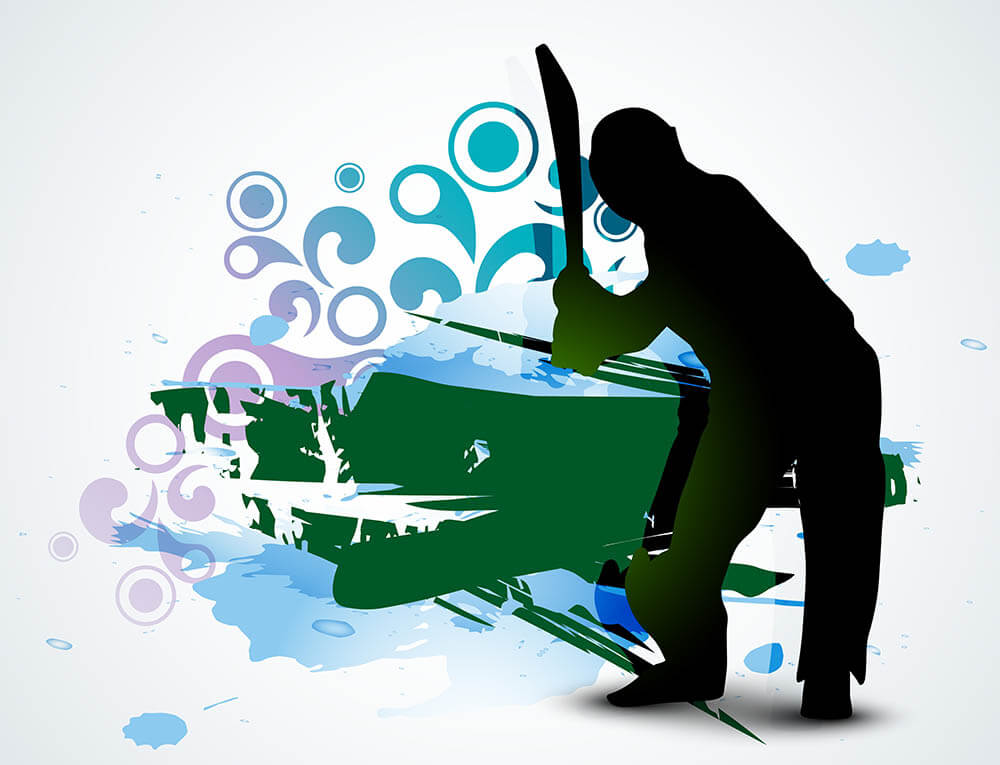 In this article, we preview match 13 of the A20 league, Bombay Deccan vs Kerala Super Kings, to be played on April 8, 2021, at Dubai. While Bombay Deccans are at the top of the points table after 4 matches, Kerala Super Kings are one rung below them in 2nd place after having played the same number of matches.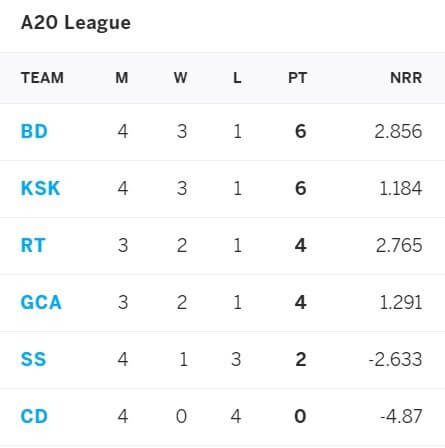 Match Predictions
Bombay Deccan's Last Match
In their last league match on 3 April, Bombay Deccan played against Cara Diamond. CD batted first and were bowled out for 76 in 14.2 overs. Barring Sagar Kakadia who made 20 off 18 balls and tailender Jeet Rajgor (27 off 17), no other batsman got into double figures. The wrecker in chief was BD's Zahid Ali who took 3 wickets for just 5 runs, while Arasalan Javed, Taher Hasan and Md Azar took two wickets each. When BD batted, they chased down the modest target in 8.1 overs with 8 wickets to spare. Opener Abdullah Hashim made an unbeaten 58 off 35 balls.
Kerala Super Kings' Last Match
Kerala Super Kings faced off against Sultans of Surat in their last league game on 3 April. Batting first SOS were restricted to 131/8 in their allotted 20 overs. Md Shahir took 4/10 in his 3 overs to emerge the best bowler for KSK. Imran Javeed, Rahul Kataria and Janaki Raman shared the other wickets to fall. Md Faisal (32), Abhishek Sharma (28) and Md Zameeruddin (34) were the only SOS batsmen to make decent scores. None of the others got into double figures. In reply, KSK weathered the early loss of their openers to chase down the target ion 14.5 overs with 5 wickets in hand. Md Shamir (55 off 34 balls) and Vishnu Sukumaran (64 off 43) shared a third wicket stand of 125 which made the criucial difference.
Analysis
Overall, BD have a stronger batting line up and many of their top order have been among the runs. They also have several consistent wicket taking bowlers including Arsalan Javed, Taher Hasan and Amit Rathod. Barring one match in which they scored 191/9, KSK have not batted consistently well. They collapsed to be 118 all out against Goltay CA. While KSK also have some wicket taking bowlers, the difference in batting quality could prove to be crucial in the game against BD.
Match Prediction
We believe that Bombay Deccans will beat Kerala Super Kings in the A20 League match on 8 April.
Summary
Our prediction for the A20 League match between Bombay Deccan will beat Kerala Super Kings on 8 April is based on players' performances in the league matches that have already been completed this season.
Similar news