02.12.2020,15:12 446 0
Which Teams Will Meet in the World Test Championship Final?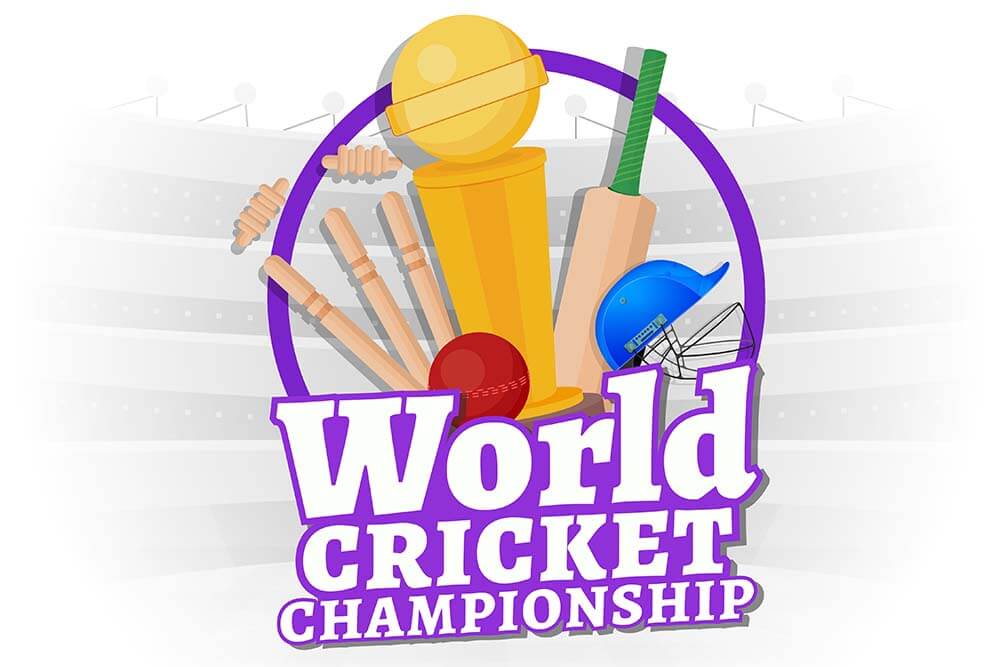 After a new methodology was put in place, Australia leapfrogged India to the top of the table. Take a look at the updated points table: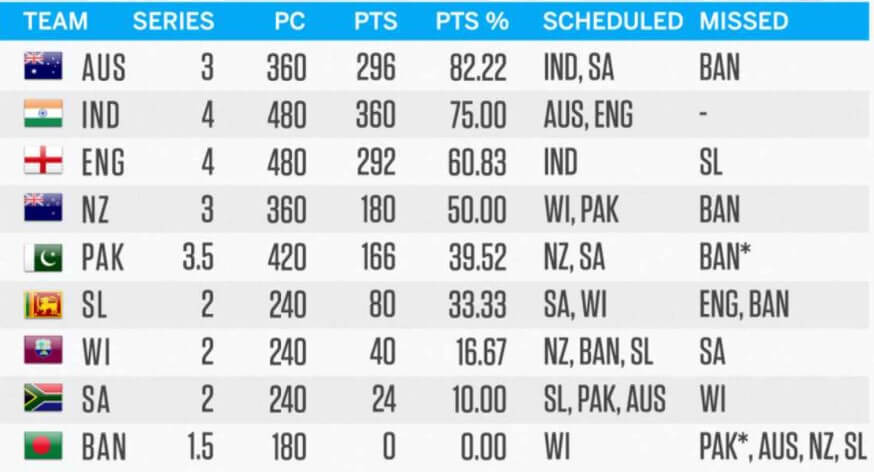 How Australia Can Qualify
Australia must play four home Tests against India and three away in South Africa. Australia would aim at beating India in all four Tests at home, thereby restricting India to a maximum of 66.67%. After that, even if Australia lost all three matches to South Africa, they would remain ahead of India at 69.33%.
How India Can Qualify
India have a 4-Test series at home against England. So, India have eight more Tests in all. Each Test win would fetch them 30 points, while a draw would get them only 10. If India won five and lost the remaining three, such situation would give them 510 points out of a maximum of 720 which would translate to 70.83%. However, if they won four and lost four, India would end up with 480 out of a maximum of 720, or 66.67%. So, to ensure that they stay ahead of New Zealand, India must win at least five of their remaining eight Tests. If India won four matches, while drawing two and losing two of the remaining, they would end up with 500 out of a maximum of 720, translating to 69.33%, which would still be short of New Zealand's best possible achievement of 70%.
How New Zealand Can Qualify
New Zealand's best chance of qualifying would be to win all four matches of their two series at home against West Indies and Pakistan valued at 240 points. That would see the Kiwis up to 420 points out of a maximum of 600, which would translate to 70%. However, if New Zealand won only three, they would finish with 360 out of a possible 620 which translates to 63.3%.
Can England Qualify?
England, currently placed third on the table, must play two away series against India and Sri Lanka respectively. Realistically, nobody expects England to beat India in India. The best England can hope for would be to win at least one match and draw another while losing two. But if they won both matches in Sri Lanka, they would end up with 452 points out of a maximum of 720 which would translate to 62.78%. If England won all their remaining six matches (however improbable that scenario may appear) they would end up with 73.88%.
Summary
As things stand, Australia appear to be the most likely of all teams to qualify for the final of the World Test Championship. They will probably face either India or New Zealand in the title clash. Once New Zealand have completed their home series against Pakistan and West Indies and India have finished their series away in Australia, we will have greater clarity.
Similar news