Abu Dhabi T10 Planned from November 19 to December 4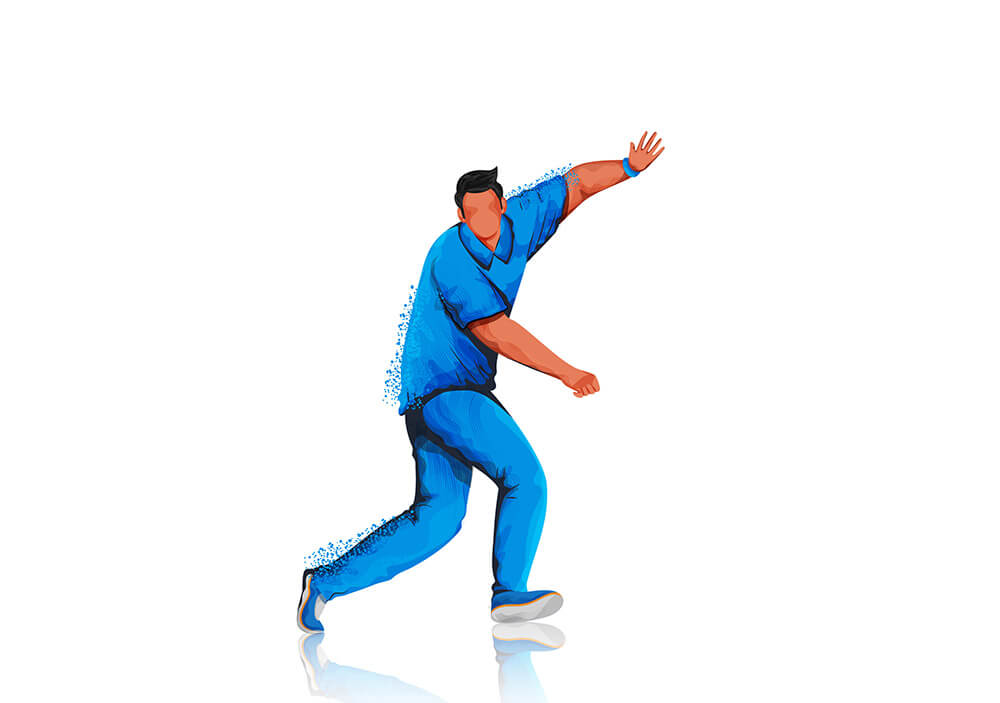 12.05.2021,11:05 103 0
The Abu Dhabi T10 competition will witness its fifth season spanning a fortnight from 19 November to 4 December 2021. The 15-day tournament will be played over a longer period than in any of its previous seasons, partly because the UAE will extend celebrations of its 50th National Day on December 2 due to a prolonged public holiday weekend.
Ten Sports Management Chairman Weighs in
Shaji Ul Mulk, Chairman of Ten Sports Management (TSM), who own the T10 League, has been quoted as saying in a statement to media outlets, "It is most heartening to see the world's top cricketers in this hugely popular format and upcoming cricketers seize the advantage of the platform to rub shoulders with the best in the business."
Dates Influenced by T20 World Cup Schedule
The organisers may have finalised the dates of the competition by keeping in mind that the T20 World Cup is due to finish on 15 November, after which many international white-ball players would be available. Additionally, the T20 World Cup may also be allotted to the UAE if the second wave of the raging Covid-19 pandemic that India is currently battling does not abate. In that case, overseas players who would already be in the UAE could take part in the T10 tournament without having to face travel and quarantine restrictions.
Several World Cup Players Contracted by T10 Franchises
Players such as Dwayne Bravo, Chris Jordan, Nicholas Pooran and Md Hafeez who are expected to take part in the T20 World Cup have already signed up to play for various franchises in the fifth season of the Abu Dhabi T10 tournament.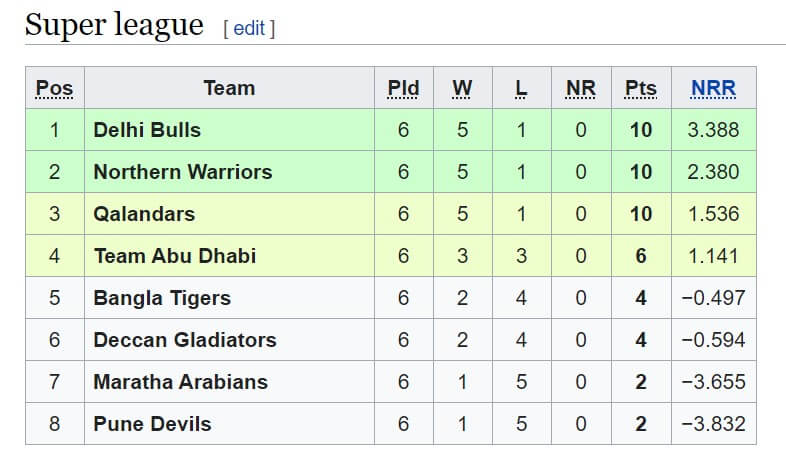 Review of 2020 Season
Behind Closed Doors
Northern Warriors won the championship in season four of the competition that took place in January-February 2021. That competition, which also took place in the backdrop of the pandemic, was played behind closed doors, with a biosecure bubble in place to protect the participants.
Many IPL Players in the Fray
The competition attracted several familiar faces from the Indian Premier League, including Dwayne Bravo, Nicholas Pooran, Andre Russell, Chris Jordan, Chris Morris, Sunil Narine and Kieron Pollard, among others. It also had several Pakistan stars such as Shoaib Malik, Md Hafeez and Shahid Afridi, among others.
Round Robin Format
Eight franchises were divided into two round-robin leagues of four each. Northern Warriors, Delhi Bulls, Bangla Tigers and Maratha Arabians were in group A, while Qalandars, Team Abu Dhabi, Deccan Gladiators and Pune Devils formed group B. After one round-robin set of matches each, the teams merged into a Super League in which each team of group A played against every team of group B and vice versa.
Northern Warriors Win 2nd Title
Delhi Bulls beat Northern Warriors in the first qualifier to get a direct entry to the final. Qalandars were knocked out of the competition after losing in the eliminator to Team Abu Dhabi. Northern Warriors beat Team Abu Dhabi in the second qualifier to advance to the final where they crossed swords once again with Delhi Bulls. This time around, Northern Warriors emerged victorious to lift their second Abu Dhabi T10 trophy.
Similar news