04.12.2020,13:12 467 0
Batsmen with Most Centuries in a Single World Cup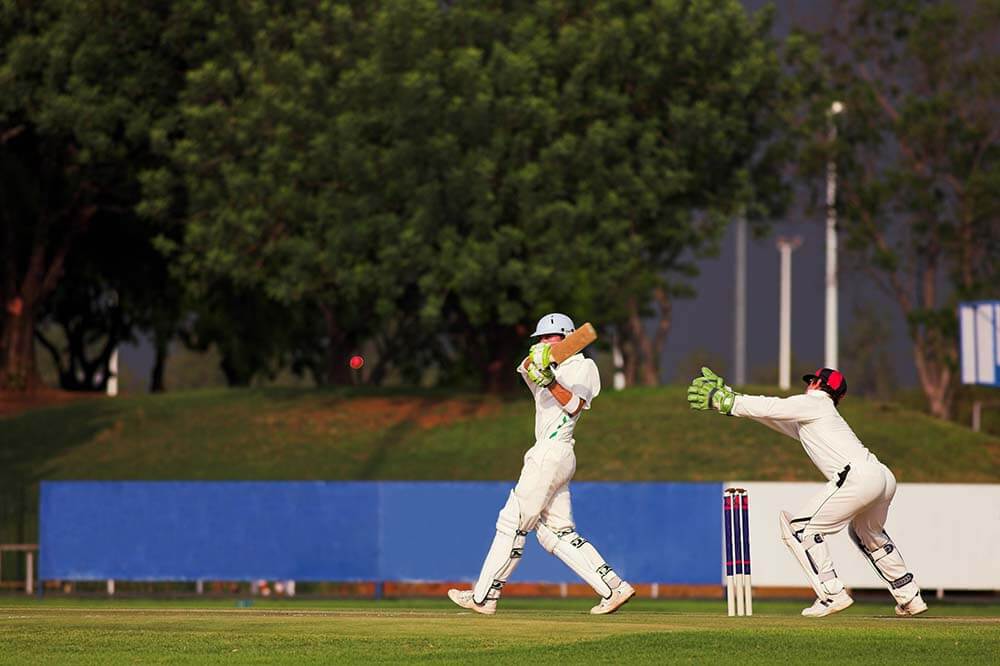 1. Rohit Sharma – 5 centuries
Currently, Rohit Sharma is arguably one of the best openers in white-ball cricket. His numbers are simply brilliant and he has been one of the cornerstones in the Indian batting lineup. The Mumbai-born batsman played his first World Cup in 2015 and had decent success. Heading into the 2019 World Cup, Rohit was one of the most experienced players in the lineup and his role was even bigger at the top of the order.
He started off with a bang as he smashed an unbeaten 122 against South Africa in tricky conditions in Southampton and helped India hunt down 228. Against Australia, Rohit got a half-century but when India faced arch-rivals Pakistan, he was back to his hundred-scoring ways. The opening batsman smashed 140 in just 113 balls against Pakistan at the Old Trafford in Manchester. He had a couple of low scores against Afghanistan and the West Indies but went on to score three back-to-back tons to make it five in the tournament, the most in a single edition in the history of World Cups.
Rohit scored 102 against England but it went in vain as India failed to chase 338 and that was the only hundred from Rohit Sharma that came in a losing cause in that tournament. He backed that up with 104 and 103 against Bangladesh and Sri Lanka respectively. He ended the tournament with just 1 against New Zealand in the semifinal as India faced a heart-breaking defeat. Rohit Sharma finished the tournament with 648 runs at an average of 81.00.
2. Kumar Sangakkara – 4 centuries
Kumar Sangakkara is the only player in the history of the game to score four consecutive hundreds in as many innings in ODI cricket. And he did that in a World Cup which makes it even bigger. In 2015, Sangakkara was playing his last World Cup and in fact, it was his last ODI tournament. He had already said his farewell to T20Is and was retiring from Test cricket later that year as well. In three prior World Cups, the veteran left-hander aggregated a total of 991 runs at an average of 45.05.
In 2015, he had a rather sedate start as he registered scores of 39 and 7 in the first two games. But once he got going, there was no stopping him. Sangakkara's first hundred of the season came against Bangladesh as he scored an unbeaten 105 off just 76 balls, setting up a huge victory for Sri Lanka. He then got an unbeaten 117 from 86 balls against England and helped the Lankans chase down 310 with relative ease. His slowest hundred came in the next game against Australia in which he scored 104 off 107 and it was also the only ton in a losing cause for Sangakkara in that tournament. The master Sri Lankan left-hander piled on the misery and feasted against Scotland as he put up 124 off 95 balls to make it four in a row, the best hundreds streak in the history of the game in the 50-over format.
Sangakkara's 45 in the quarterfinal made him the top scorer and Sri Lanka crashed out as they were humbled by South Africa. Sangakkara finished the tournament with a whopping 541 runs and averaged 108.20.
3. Mark Waugh – 3 centuries
Mark Waugh was one of the most pleasing batsmen to watch in his era. He had a good record in both Tests and ODIs but had even better numbers in World Cups. The junior Waugh brother amassed more than 1000 runs across three World Cups and averaged 52.84. He even scored four World Cup hundreds, three of which came in the 1996 edition.
Waugh made his World Cup debut in 1992 but blew hot and cold. However, in 1996, he was simply brilliant. He scored 484 runs at an average of 80.67 in that tournament, including three tons. Two of those three hundreds came at the beginning of the season. Waugh started the tournament with 130 and 126 against Kenya and India respectively, winning the Player of the Match in both of those games. He followed that up with an unbeaten 76 against Zimbabwe before scoring 110 against New Zealand which helped the Aussies to hunt down 287. Waugh had a couple of low scores to end the 1996 World Cup in which Australia ended up as runners-up.
4. Sourav Ganguly – 3 centuries
A lot of people tend to forget Sourav Ganguly's exploits with the bat in memory of his fearless attitude, captaincy and the hand he played in the revolution of Indian cricket in the early 2000s. He was a superb ODI player and averaged 40.73 while amassing 11363 runs and even got 22 hundreds. Four of those hundreds came in World Cups and in the 2003 World Cup, he made three tons.
Ganguly's World Cup in 2003 didn't really get off to the best of starts. He registered 8, 9 and 24 before smashing 112 not out against Namibia. A couple of games later, the left-hander scored another unbeaten ton, scoring 107 against Kenya. He repeated the feat against the same opposition in the semifinal where he made an unbeaten 111 to take India into the final of the 2003 World Cup.
5. Mathew Hayden – 3 centuries
Matthew Hayden started playing ODI cricket in 1993 and retired in 2008. When you see that, you are likely to think he must have played at least three or four World Cups. However, Hayden played just two and in fact, most of the games in his ODI career were post 2002. The left-handed opener took part in the 2003 and 2007 World Cups that Australia won.
Hayden had an average tournament in 2003 but was brilliant in 2007. He smashed 659 runs at an average of 73.22 and a strike rate of 101.07. And that includes three tons. The first one of those tons came against South Africa which was the then fastest hundred in World Cup history (off 66 balls). He followed that up with a daddy hundred as he scored 158 against the West Indies. Three innings later, Hayden smashed 103 against New Zealand and finished the tournament with a 41 and 38 in the semifinal and final respectively.
Similar articles