15.01.2021,16:01 1972 0
Top 10 Oldest Players to Have Played First-Class Cricket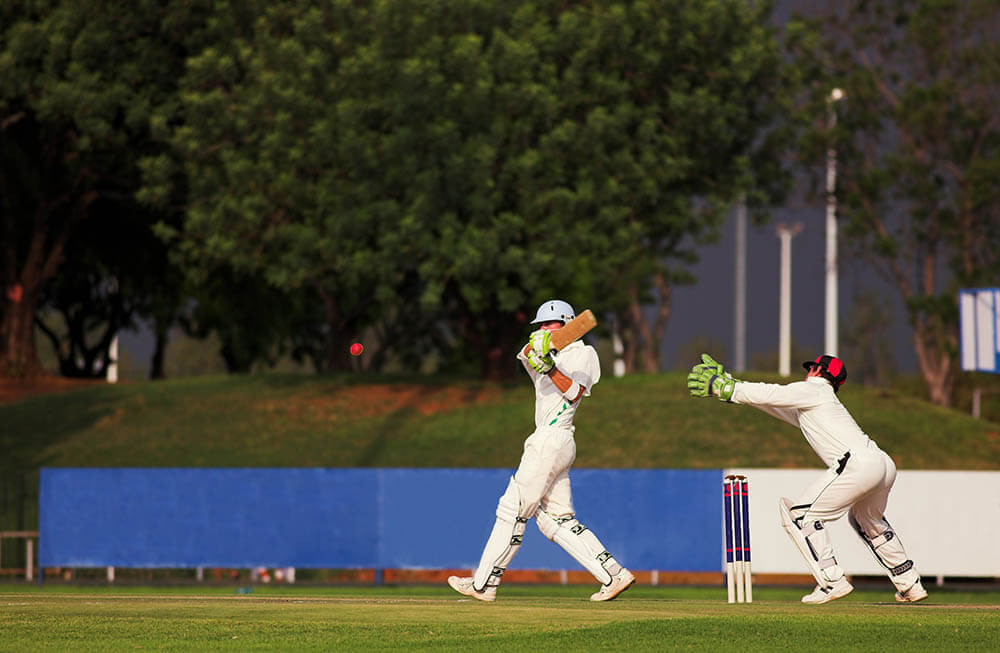 Raja Maharaj Singh
Raja Maharaj Singh is the oldest cricketer ever to have played a first-class game. He was the Governor of Bombay at that time, in 1950. It was in a game for Bombay Governor's XI who were up against Commonwealth XI. In fact, Maharaj Singh was even the captain of the Bombay Governor's XI. He was 72 years (and 194 days) old when he took the field. The Governor of Bombay created two such records that are highly unlikely to be ever beaten. Firstly, it was his debut game as well and he became the oldest cricketer to make his first-class debut. Secondly, he became the oldest cricketer to play a first-class match. In fact, that was Raja Maharaj Singh's only first-class game ever and he scored just 4.
CK Nayudu
The second name on this list is another Indian but he is a rather well-known, CK Nayudu. He was India's first-ever Test captain when they played their debut Test match against England at Lord's in 1932. By then, Nayudu had already played first-class cricket for more than a decade and a half. In fact, Nayudu was one of those rare cricketers who played cricket in six different decades. He made his first-class debut in the 1916-17 season and played his last match in the 1963-64 season. His last game was for Maharashtra Governor's XI who were playing against Maharashtra Chief Minister's XI. Nayudu's age at that time was 69 years and four days and it was his 207th first-class game.
Benjamin Aislabie
Benjamin Aislabie is not a common name that goes around in cricketing circles. However, he was one of the first few cricketers who went on to play first-class cricket even when their age crossed the 60-mark. The London-born cricketer made his debut for Marylebone Cricket Club in 1808 and retired in 1841. He was representing Marylebone Cricket Club in his final game and was playing against Cambridge University at Lord's. His age was 67 years and 167 days when he bid adieu to the game after playing 56 first-class matches.
John Sherman
John Sherman was a decent all-round cricketer who played first-class cricket in the first half of the 1800s. He played 27 games, scoring 470 runs with a highest of 88. He even took 38 wickets with best figures of 6/13 in an innings. Sherman played his last game in 1852 for Manchester. He was 63 years and 284 days when Manchester took on Sheffield in Sheffield.
Charles Warren
Charles Warren was one of the last 18th-century cricketers to retire. He played cricket for more than three decades and featured in 33 first-class games. He played the last match of his cricket career in 1826 when he was 62 years (and 142 days) old. It was a game at the Bramshill Park in Bramshill where Sussex played against Hampshire and Surrey.
James Challen
James Challen was 61 years and 343 days old when he represented Sussex in his final first-class game. It was a game played at the Petworth Park New Ground in Petworth where Sussex were taking on Surrey. He became the sixth cricketer to have aged 60 or more and featured in a first-class match.
Thomas Vigne
Thomas Vigne played professional cricket for nearly three decades in the early 1800s and made 60 appearances in first-class cricket. He was a wicket-keeper who made his debut in 1804 and went on to play until 1832. He played his last game when he was 61 years (and 198 days) old. It came for Lord Strathavon's XI who faced Sir St Vincent Cotton's XI at the Lord's Cricket Ground in 1832.
John Small
John Small was a cricketer who played all his cricket in the 18th century. In the latter half of the 1700s, he was one of those players who dominated first-class cricket for more than two and a half decades. Having made his debut in 1772, Small went on to feature in 111 first-class games. He largely played for Hampshire and Hampshire XI in his 26-year-long cricket career. When he retired in 1798, he was 61 years and 106 days old. Small finished with 3348 runs which included one hundred and 10 fifties. He even took 77 catches in his 111-match first-class career.
Frederick William Lillywhite
Frederick William Lillywhite was one of those rare cricketers who took over 1500 first-class wickets. He even scored in excess of 2000 runs. Having made his first-class debut in 1825, Lillywhite played professional cricket for 28 years and featured in a staggering 237 first-class games. He played for five major teams and those were Cambridge Town Club, Hampshire, Middlesex, Surrey and Sussex. His last game came for Sussex when they played against England at the Lord's Cricket Ground in 1953. At that time, he was 61 years (and 44 days) old.
CJ Vels
Cornelis Johan Vels may have played only two first-class games in his career. However, those came after he crossed the age of 60. He played both games in the 1927-28 season and didn't have great returns either. Both of those games came for Orange Free State. However, in his last game which came against Natal, he was 60 years (and 291 days) old which puts him at No. 10 on this list.
Conclusion
There are a few cricketers who have extended their careers beyond the age of 40. However, in the past, there have been cricketers who have played competitive and first-class cricket even when they were more than 60 years old. Thus, here is a compilation of the 10 oldest cricketers to have ever played first-class cricket.
| | | | | | |
| --- | --- | --- | --- | --- | --- |
| Years | Days | PLAYER | MATCH | Ground | Season |
| 72 | 194 | Raja Maharaj Singh | Bombay Governor's XI v Commonwealth XI | Brabourne Stadium, Bombay | 1950/51 |
| 68 | 4 | CK Nayudu | Maharashtra Governor's XI v Maharashtra Chief Minister's XI | Vidarbha Cricket Association Ground, Nagpur | 1963/64 |
| 67 | 169 | B Aislabie | Marylebone Cricket Club v Cambridge University | Lord's Cricket Ground, St John's Wood | 1841 |
| 63 | 284 | J Sherman | Manchester v Sheffield | Hyde Park Ground, Sheffield | 1852 |
| 62 | 142 | C Warren | Sussex v Hampshire and Surrey | Bramshill Park, Bramshill | 1826 |
| 61 | 343 | J Challen | Sussex v Surrey | Petworth Park New Ground, Petworth | 1849 |
| 61 | 198 | T Vigne | Lord Strathavon's XI v Sir St Vincent Cotton's XI | Lord's Cricket Ground, St John's Wood | 1832 |
| 61 | 106 | J Small | Hampshire v Marylebone Cricket Club | Lord's Old Ground, Marylebone | 1798 |
| 61 | 44 | FW Lillywhite | Sussex v England | Lord's Cricket Ground, St John's Wood | 1853 |
| 60 | 291 | CJ Vels | Orange Free State v Natal | Ramblers Cricket Club Ground, Bloemfontein | 1927/28 |
Similar articles