14.12.2020,14:12 4384 0
Fastest 700 Wickets in Test Cricket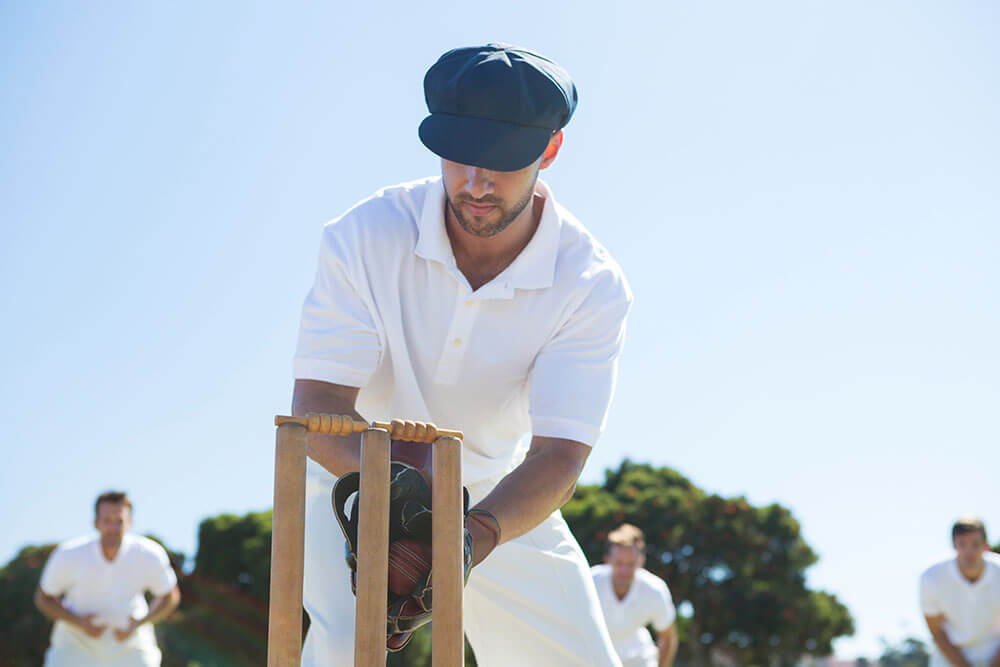 Who was the fastest bowler to 700 test wickets? Only two bowlers have achieved the feat: Sri Lankan off-spinner Muttiah Muralitharan and Australian leggie Shane Warne. Though Muralitharan was the second to get to the mark, it took him fewer matches to achieve the feat. In this article, we are going to find out who could possibly become the third bowler to join the 700 club.
1. Muttiah Muralitharan (ICC/SL)
Muralitharan, who began his Test career on 28 August 1992, finished with 800 wickets at 22.72, with the best bowling in an innings of 9/51 and best figures in a match of 16/220. He took 5 wickets in an innings on 67 occasions and 10 wickets in a match on 22. Murali scalped his 700th Test victim on 11 July 2007 in his 113th Test against Bangladesh in Kandy in the 3rd match of a series on Bangladesh's tour of Sri Lanka. Batting first in that match, the visitors were bowled out for 131. Muralitharan was the wrecker-in-chief, taking 6/28 and accounting for the dismissals of Shahryar Nafees, Rajin Saleh, Mashrafe Mortaza, Mohammad Rafique, Shahadat Hossain and Syed Rasel. In reply, Sri Lanka piled up 500/4 before declaring. Needing 369 to make the hosts bat again, Bangladesh were bowled out for 176 in their second knock. Muralitharan took 6/54, including the wickets of Shahryar Nafees, Habibul Bashar, Mohammad Ashraful, Mashrafe Mortaza, Shahadat Hossain and Syed Rasel. Ahead of the game, Murali had 688 Test victims. He needed 12 to join Warne in the 700 club and got 12 in the match. Fittingly, his 700th wicket — that of Syed Rasel whom he had caught by Mahroof —  was the match-winning wicket. Not surprisingly, his match figures of 12/82, , making Sri Lanka the winners by an innings and 193 runs, saw Murali named Man of the Match.
2. Shane Warne (AUS)
Warne's Test career started on 2 January 1992. By the time he retired, the leg-spinner had played 145 Test matches and taken 708 wickets at an average of 25.41. He had his best bowling figures in an innings of 8/71 and best match-figures of 12/128. With 37 five-wicket hauls in an innings and 10-wicket match hauls on 10 separate occasions, Warne needed 144 matches to reach the magical 700-wicket mark, becoming the first to scale the peak on 26 December 2006. Fittingly, Warne got to the milestone against the old enemy, England, in front of a home crowd in Melbourne. Going into the match, the 4th of the Ashes series, Shane had 699 wickets to his credit and the sense of anticipation was palpable. But the leggie had to wait until the 2nd ball of the 47th over of the innings to get to the coveted mark. It happened when he castled England opener AJ Strauss, reducing the visitors to 101/4, a position from which they never recovered. England stumbled to 159 all out with Warne returning figures of 5/39. His other victims were Kevin Pietersen, CMW Read, SJ Harmison and Monty Panesar. Australia batted, they capitalised on the situation and ran up a score of 419, helping themselves to a handy first-innings lead of 250. Following on, England did even worse in their second outing, getting bowled out for 161. Warne contributed to the collapse with figures of 2/46, accounting for the dismissals of SI Mahmood and SJ Harmison. Predictably, Warne was named Man of the Match for his match haul of 8/85 as Australia completed another innings rout.
Who's Next?
Out of the players who are currently active, England seamer Jimmy Anderson with 600 Test victims is currently the closest to the magic mark of 700. His England teammate, Stuart Broad, has 514 wickets. Can either of these bowlers be the next man to breach the 700-wicket barrier?
Jimmy Anderson
Anderson, who made his Test debut on 22 May 2003, has played 156 matches to take exactly 600 wickets at an average of 26.79. He has registered his best innings haul of 7/42 while taking 29 five-wicket innings hauls. He has also taken 10 wickets in an innings on three occasions, including his best match figures of 11/71. His performance in Test cricket since January 2019 makes interesting reading. In 11 matches played during this period, Jimmy has taken 35 wickets at an average of 23.80 with the best bowling in an innings of 5/40 and the best match haul of 7/63. But the clock is ticking away. To get to 700 wickets, at his current rate of less than 4 wickets a match, Anderson will need about 26 more matches. That could mean a further tenure of 2-3 years, which seems like an unlikely prospect.
Stuart Broad
In 143 Tests, Broad has taken 514 wickets at 27.65, with the best bowling in an innings of 8/15 and the best match haul of 11/121. Born on 24 June 1986, Broad is 34 years old. If his Test career lasts at least as long as Jimmy Anderson's, Broad could end up playing 30 more matches at best. Further, if we assume that he will continue to take wickets at an average of 3.6 per match, that would mean an additional 107 wickets, leaving him at about 620 wickets at most. Although, like Anderson, Broad has defied time, 700 wickets could be a bridge too far.
Who Else?
Out of the other players who are currently active, Ravi Ashwin is the closest to 700 victims. However, the off-spinner from India, who has 365 wickets from 71 matches, is already 34 years old. If he is to take 700 Test wickets, Ashwin would need to find favour with the Indian selectors to be allowed to play at least about 70 more matches. But with young spinners such as Chahal and Yadav snapping at Ashwin's heels, that seems improbable. Thirty-one-year-old Trent Boult has taken 267 wickets in 67 matches. Given the injury-proneness of fast bowlers, Boult would find it hard to last the distance. A spinner could be a better prospect for the task. Thirty-four-year-old Pakistan spinner Yasir Shah has taken 224 wickets in 42 matches, a phenomenal rate of 5.33 wickets per match. But with Pakistan playing fewer matches per year than most Test-playing nations, Shah may not be an ideal candidate to back. We could be in for a very long wait before we see another player reaching 700 wickets in Test matches.
Similar articles