18.12.2020,14:12 220 0
Cameron Green Will Make Test Debut if He Passes Concussion Protocols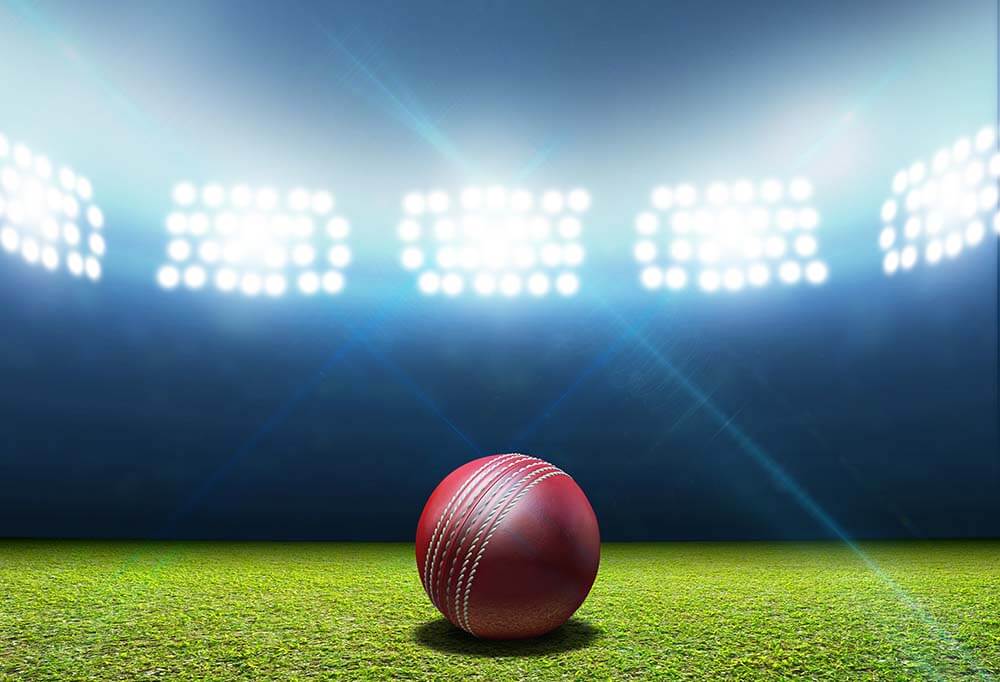 Cameron Green will make his Test debut against India in Adelaide on 17 December if he manages to pass concussion protocols ahead of the match. According to Australia coach Justin Langer, Green has made good progress after he took a blow during the warm-up match against the Indians at the Sydney Cricket Ground on 11 December. The injury happened when he was on his follow-through after bowling a delivery.
Blow on the Temple
Green took 1/20 in 6 overs, accounting for the dismissal of Shubman Gill whom he caught behind. With the Indian score reading 165/9, Green ran in to deliver the first ball of his 7th over. Bumrah drove back the full-length ball outside the off stump. Green looked to catch it and the ball burst through his hands and hit him flush on the temple. Md Siraj, the Indian batsman at the runner's end, dropped his bat and went across to attend to Green. The physio was summoned and after a discussion with him, Green decided to walk off the field.
Green will Play if He Passes Fit, Says Langer
Langer confirmed that Cameron Green would definitely play if he passed fitness Tests. The coach said that Green had made good progress by Tuesday morning and praised the young player, calling him an excellent talent. He added that Green had earned the right to be selected by virtue of his good performance.
Outstanding Find for Australia
Twenty-one-year-old Green has proved to be an outstanding find for Australia. Green has registered a batting average of 55.04 in first-class cricket to complement a bowling average of 21.72. He has scored five tons in 21 matches including an innings of 125 not out against the touring Indians in the previous warm-up game in Sydney on 6 December.
Green played competitive cricket for the first time for the Subiaco-Floreat Cricket Club in Perth where he grew up. From the U13 league, he graduated to WACA 1st grade when he was 16. He averaged 82 with the bat in the U19 national league in which he also took 20 wickets in 8 matches. Green made his List A debut playing for Cricket Australia XI versus the visiting Pakistan squad in January 2017. A month later, he played his debut first-class game for Western Australia in the 2016–17 Sheffield Shield season.
He was included in the Australia squad for the ODI and Test matches in the ongoing India tour of Australia. Green got his first international cap when he played in the 3rd ODI against India on 2 December. The following chart summarises his career progress: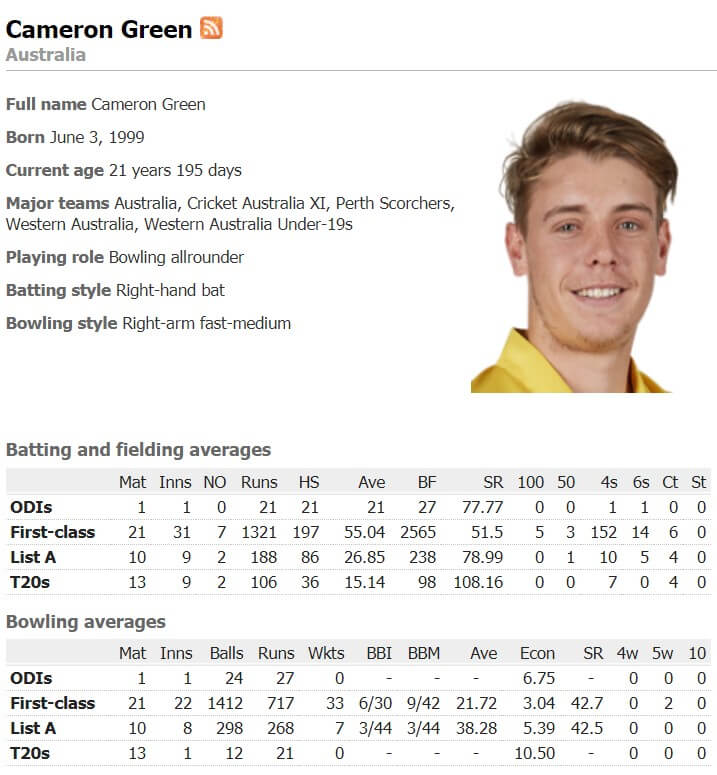 Selectors Wait on Green's Fitness Report
If Green was selected, he would bat at number six, allowing Wade to bat at number five. Marnus Labuschagne and Steve Smith would bat at numbers three and four, Langer said, dispelling the notion that he was considering promoting Labuschagne to the opening spot. The balance of the team would depend on whether Green recovered on time.
Similar news