25.12.2020,13:12 203 0
Ian Chappell Dismisses Talks of Completely Banning Bouncers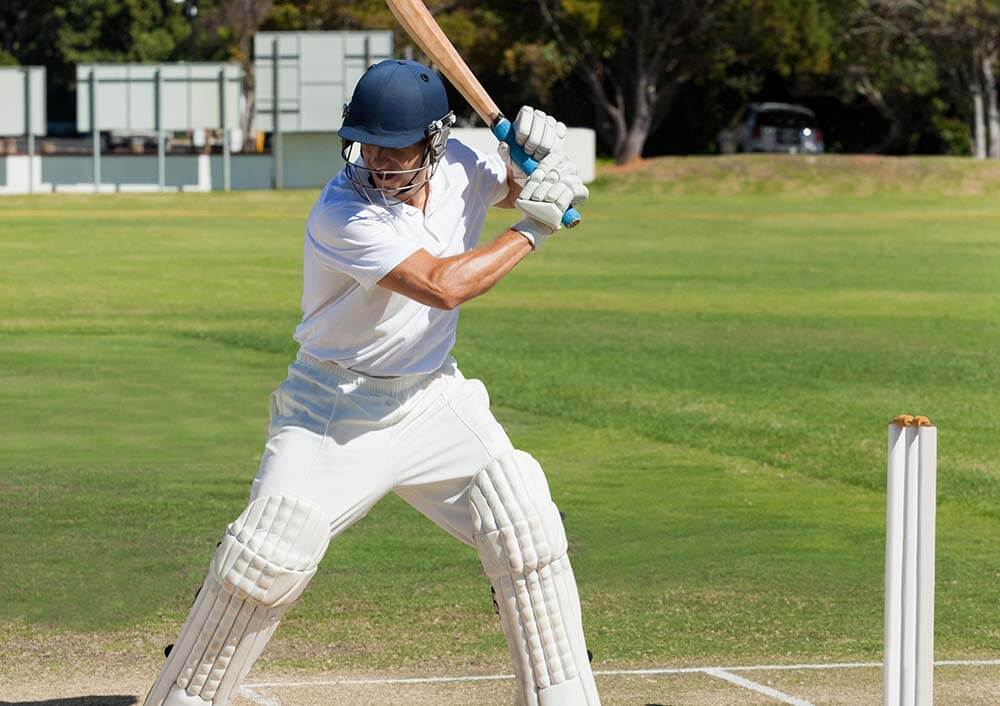 Former Australia captain Ian Chappell has spoken out against a ban on bouncers. Rather than a blanket ban on bouncers, he advocates protection for tail-enders from the short ball.
Jadeja Incident Opens Debate
A nasty blow suffered by Ravindra Jadeja during the first T20I versus Australia opened a debate on pacemen's use of bouncers against lower-order batsmen. Will Pucovski, a batsman who was being considered as an opening option to replace the absent David Warner in Adelaide suffered a blow on his helmet in a warm-up game versus India. In the warm-up game before the Adelaide Test, Australia A had to replace tail-end batsman Harry Conway when he was concussed after being hit on the helmet by a short ball.
Strengthen Laws Protecting Tail Enders, Says Chappell
In a column for a media outlet, Chappell wrote, "The time is ripe for a worldwide review into on-field safety, including batsmen, bowlers and umpires, with batting technique a top priority. In conducting this review, it would be appropriate to strengthen any law regarding the protection of tail-enders in facing short-pitched bowling." He added that "any talk of completely banning the bouncer should be dismissed as quickly as bowlers removed New Zealand batting bunny, Chris Martin."
Rumblings in The Eighties Recalled
Chappell recalled that in the '80s there were "rumblings" about banning the bouncer, in an era dominated by such West Indies pace bowlers as Andy Roberts, Michael Holding and Joel Garner. He observed, "But it would have resulted in regular batting exhibitions that were boring to watch and commentate on. Such a change would also create problems for umpires in adjudicating on a no-bouncer law." 
Latest Incident at Adelaide
The latest incident happened during the day-night Test in Adelaide when India's number eleven batsman, Mohd Shami, was hit on his right hand when he tried to sway away from a bouncer by Pat Cummins. Shami appeared to be in pain after getting hit. Later, scans showed he had suffered a fracture and Shami was ruled out of the rest of the Test series in Australia.
Smith Dismisses "Outlandish" Statement by Chappell
However, not everyone agrees with everything Ian Chappell says. In Australia's premier batsman, Steve Smith, Chappell has found his most caustic critic after suggesting that umpires should provide more protection for tail-enders from bouncers. Smith is reported to have reacted by saying that Chappell seemed to have an "outlandish" thing to say after every match.
Smith has made his observation after Chappell suggested that umpires should act to prevent injuries by intervening when a tail-ender struggled against bouncers. Chappell said that bowlers should focus on getting the tail-ender out rather than "try to kill him." "If a guy looks like he's pretty hopeless against them you've got to give him some protection. After that the umpires have got to say, 'Just bowl the guy out, don't try to kill him," Chappell wrote. According to Smith, "Short balls are part of the game. We've seen over the years there's been some really good battles and I don't think it should be outlawed at all." 
Similar news