24.11.2021,15:11 465 0
Landmark Pakistan Cricket Broadcast Deal Worth Over $200 Million Cancelled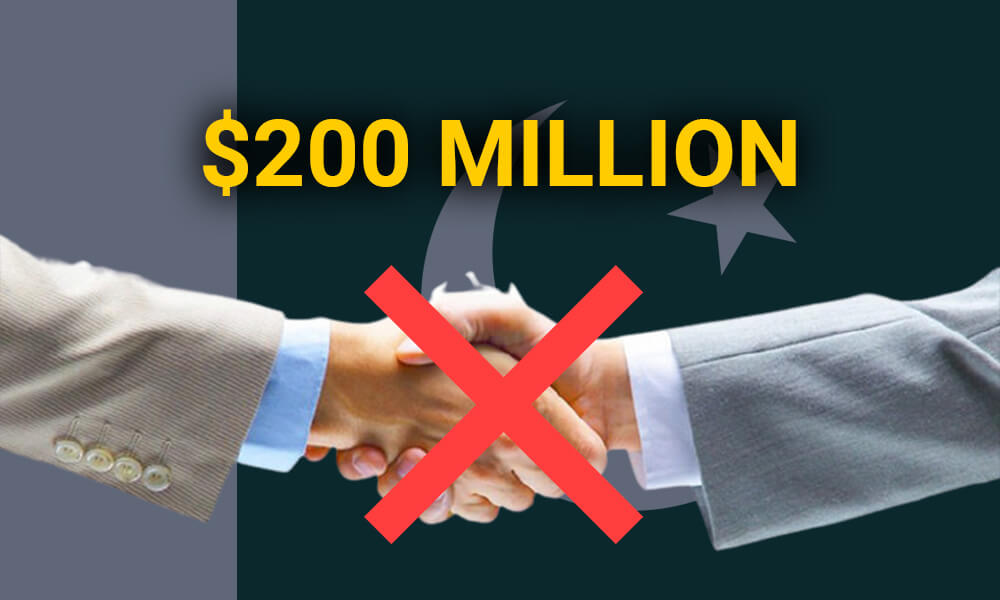 Pakistan's state broadcaster PTV has reportedly cancelled a landmark broadcast deal made with the Pakistan Cricket Board (PCB). The deal for the broadcast of cricket matches would have earned the PCB more than USD 200 million had it remained in place. A new tender has been opened by the PCB to invite bids for media rights relating to the upcoming home international matches versus West Indies and Australia.
PCB's Deal with PTV Was for Three Years
In 2020, state-owned PTV and PCB inked a broadcast deal for three years. An agreement was also signed by the PCB and the Cable Association of Pakistan to ensure that there would be no unauthorised redistribution of the broadcast content. Imran Khan, the patron-in-chief of the PCB, had witnessed the signing that had been conducted at the Prime Minister's House.
PTV Given Rights to Broadcast Domestic Matches
According to the terms of the deal, PTV would be allowed to broadcast all domestic cricket matches in Pakistan in addition to home international matches. Prior to the agreement with PTV, since the 2000s, the PCB had had a broadcast partnership with Ten Sports that allowed the broadcaster to cover Pakistan cricket. Thus, Ten Sports was given rights by the PCB to broadcast the matches until 2020. Meanwhile, Ten Sports formed a joint consortium with PTV — between 2012 and December 2019 — to allow the state broadcaster to telecast home games.
Bid to End Illegal Redistribution of Broadcasts
I-Media Communications had also been roped in by the PCB to manage cable distribution and secure transmission of any cricket content broadcast by PTV Sports. Illegal redistribution of the broadcast of matches in Pakistan was to end after the deal was effected.
There was a basic assumption that the value of PCB content was being undermined by the unauthorised redistribution of broadcasts.
Pandemic Shrank Broadcast Market
Thus, the deal was said to carry great value. In 2020, the broadcast market shrank in the wake of the COVID-19 pandemic. Further, the five-year deal signed by Ten Sports with the PCB had also come to an end. However, the PCB managed to ink an agreement to manage distribution in Pakistan.
PCB Forced to Sign Ad-Hoc Deals for International Broadcasts
Simultaneously, the board agreed to sell international rights by signing deals with numerous channels worldwide. The period of uncertainty — along with the ad-hoc arrangements cobbled together by the PCB — was expected to end when the PCB signed the agreement with PTV in 2020.
No Media Statement Yet by PTV or PCB
Neither PTV nor the PCB has made any statement to the media on the cancellation of the agreement.
Similar news