05.08.2021,15:08 3074 0
History of Cricket in Australia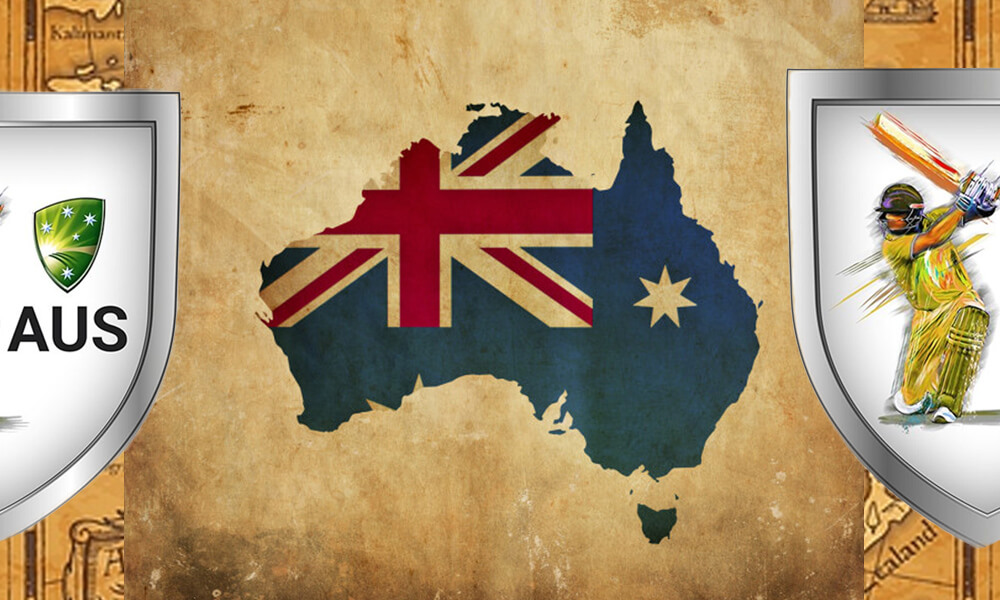 In Australia, cricket is being played for over 200 years. Along with other sports like Australian football, rugby, soccer and hockey, cricket is extremely popular in Australia, so much that they have declared cricket as their national sport. Including men, women and children, approximately 10 to 15 million Australians engage in various cricket competitions and activities.
If we look back in history, the first-ever recorded cricket match in Australia was played in 1803, though cricket was already well established in the country due to British colonisation. Later, clubs like the Currency Cricket Club, the Military Cricket Club and the Australian Cricket Club had been formed by 1826 and in 1832, Hobart Cricket Club was established. The most famous of all, Melbourne Cricket Club, where the Boxing Day Test happens, came into existence in 1838 in Victoria. Because of the colonies, gradually the sport spread all over Australia.
In 1861-62, the first English team arrived in Australia, and in the year 1868, a team of Aboriginal cricketers toured England and played 47 matches. Australia's first Test match was against England in March 1877.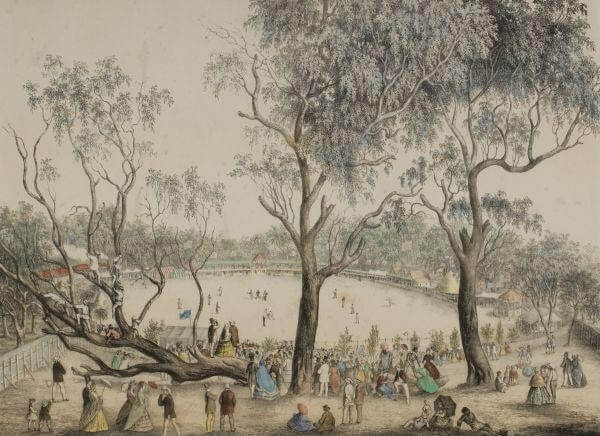 Melbourne Cricket Ground in 1864 (sourse)
Contents
History of Test Cricket
p>Australia, also one of the founder members of the Imperial Cricket Conference (now ICC – International Cricket Council), played their first Test match on March 15, 1877, against England. The match wasn't considered a Test then but was retrospectively awarded the status of a Test match. Under the captaincy of Dave Gregory, the Australian representative team played against England at Melbourne Cricket Ground and won the match by 45 runs. Opening batsman Charles Bannerman's century was instrumental in posting 245 runs on the board, while Billy Midwinter's five wickets helped to restrict the visitors under 200. In the second innings, they merely added 108 runs, but thanks to Tom Kendall's 7 wickets, Australia got their first victory right in the first Test. Interestingly, Bannerman's tally of 165 runs out of the team's total of 245 is still an unbroken record for the highest percentage of runs in a completed Test innings.

Over the years, the Australian Test team have been one of the most successful teams in the world. Both in terms of the number of wins and the percentage of wins, Australia top the chart. They have played 834 Tests and won 394 matches. Their winning percentage of 47.24 is nearly 10% more than the next best teams, England and South Africa.

From the year 1890 onwards, their golden days in cricket started. The world witnessed the legends like Monty Noble, Clem Hill and Victor Trumper. Then arrived Sir Donald Bradman, unarguably the best batsman ever to play the game of cricket. Bradman amassed 6996 runs from 52 Tests, 80 innings and achieved an incredible average of 99.94. In first-class cricket, he averaged over 100. He played just 52 Tests due to the break imposed by World War II.

Australia play various Test series: the Ashes with England, Frank Worrell Trophy with West Indies, Trans-Tasman Trophy with New Zealand, Border–Gavaskar Trophy with India and Warne–Muralidaran Trophy with Sri Lanka. Among all these Test series, the Ashes is the most famous Test series. The first-ever Ashes series was played in 1882. Out of 71 series so far, Australia won 33 Ashes trophies, 6 series were drawn and 32 times England won the Ashes. Overall, out of 335 Ashes Test matches, Australia won 136 Tests, lost 108 and drew 91. With 5092 runs, Sir Donald Bradman has been the highest run-scorer from both sides, and Shane Warne (195 wickets) has been the highest wicket-taker.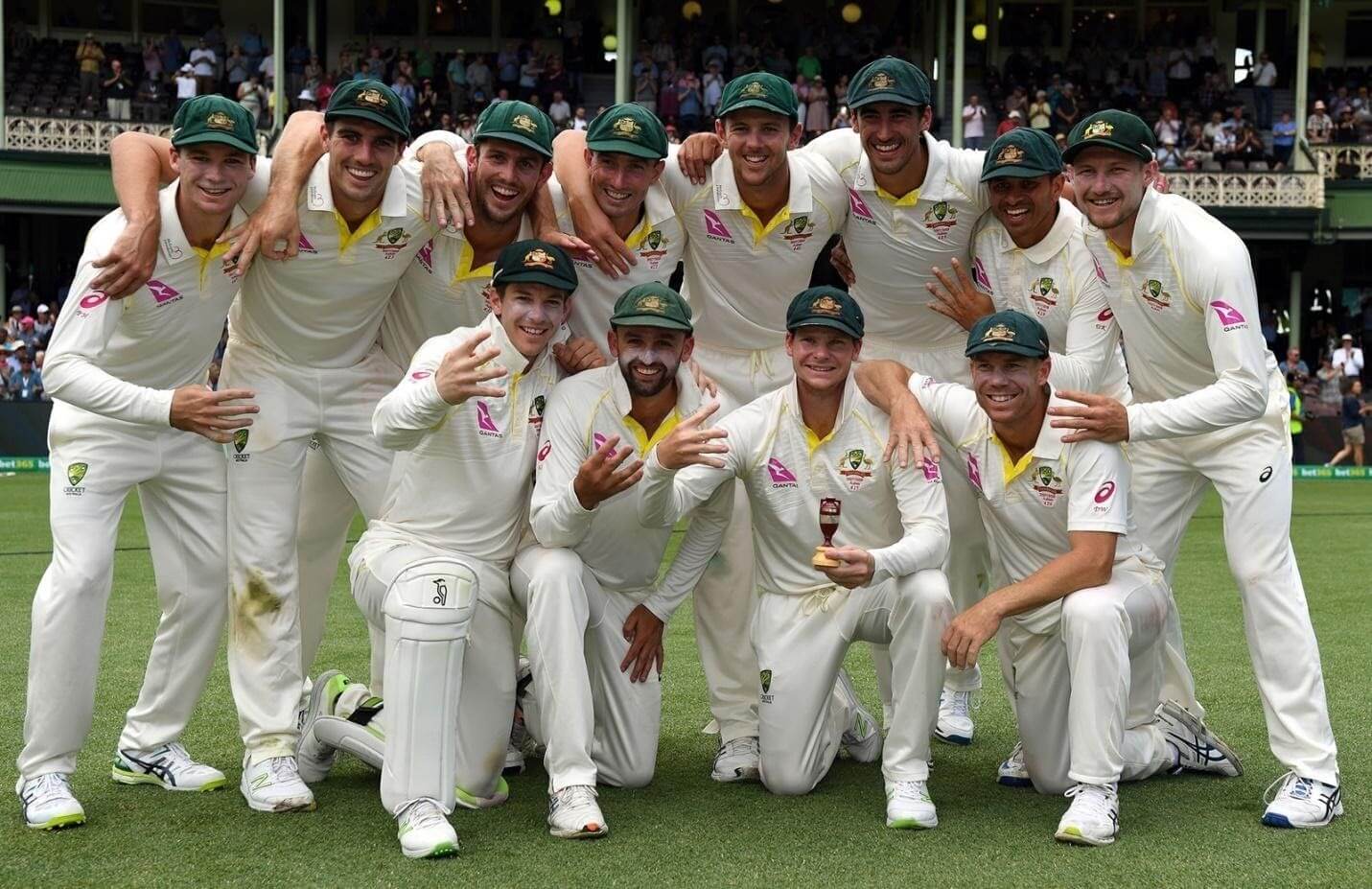 Australia claim an innings and 123-run win in Sydney to win Ashes 2017-18 4-0 (sourse)
In 1960, Australia and West Indies played sensational cricket in Brisbane as the Test match concluded in the first tie in the history of Test cricket. Australia needed 6 runs off the last over, as they were 227 for 7, chasing 233. They made 6 runs, but at the expense of all 3 remaining wickets, including two run-out after the skipper Richie Benaud (52 runs) got caught behind. They were involved in another tied Test against India in 1986.
History of ODI CHistory of ODI Cricketgland were the pioneers of ODI cricket as the two sides played the first-ever One Day International match on 5 January 1971 at the Melbourne Cricket Ground. It was a 40-overs match, with 8 balls per over. England scored 190 batting first as they were bowled out in 39.4 overs. Ian Chappell's half-century led the hosts to their first victory as Australia defeated England by 5 wickets.
Since then, Australia played 958 ODIs against 18 different countries and won 581 matches, lost 334, tied 9 and 34 ODIs were abandoned. Except against South Africa (winning percentage of 48.52 %), they have won more games than lost. They exhibit an exceptional winning ratio against full-member teams like New Zealand (70.22 %), Pakistan (67.82 %), Sri Lanka (65.59 %), India (60.15 %), England (57.04 %) and West Indies (55.35 %).
Between 11 January 2003 and 24 May 2003, Australia played and won a record 21 consecutive ODI matches against teams like England, Sri Lanka, Pakistan, England, the Netherlands, Kenya and West Indies. Their highest total so far is 434 runs against South Africa in the famous match played in Johannesburg in 2006. It was both a record first-innings score (then) and a record run chase by South Africa (438/9). Ricky Ponting was the player of the match for his 164 runs innings, while Herschelle Gibbs (175 runs) played equally magical innings during the high-pressure run chase. This game was way ahead of its time.
Australia, the team with the maximum number of the ICC World Cup trophies – 5 in all, have dominated world cricket in the past three decades. They won their first World Cup in 1987 and in 1996, they made their next World Cup final appearance against the champion Sri Lankan team. Between 1999 and 2007, they won 3 consecutive ICC World Cup trophies, all against the subcontinent teams Pakistan, India and Sri Lanka. When it comes to the ICC World Cup events, Australia have been the team you must get past to win the trophy.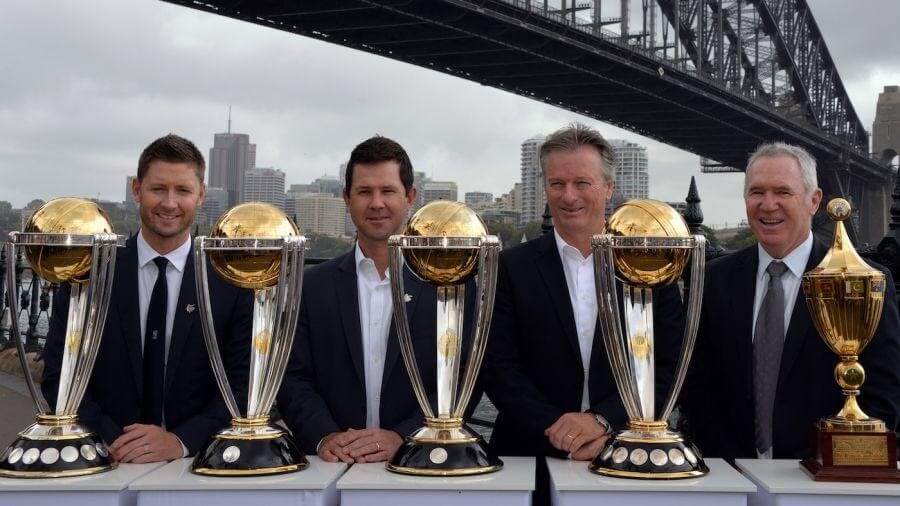 Australia – Five ICC World Cup Trophies (sourse)
Their most famous of all world cup matches was perhaps the semifinal match against South Africa in 1999, which ended in a tie. Australia got to play the final (and win) as they had defeated the Proteas in the super-six game thanks to Steve Waugh's century and Gibbs's famous dropped catch (of Steve Waugh). They became champions again in 2015 beating New Zealand at the MCG.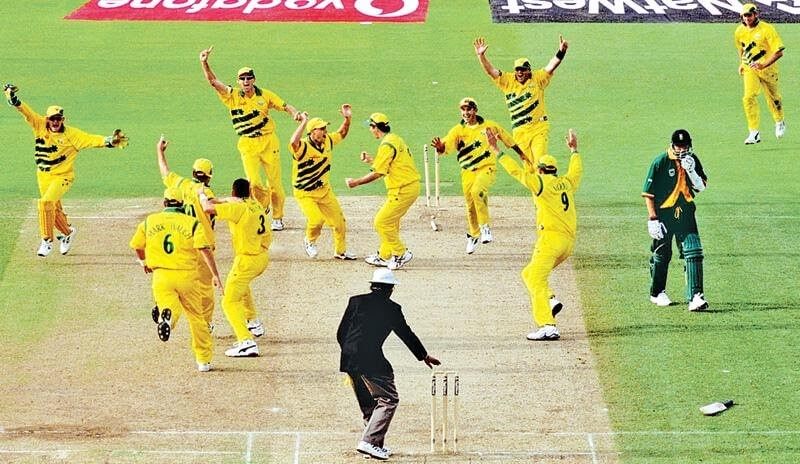 Australia celebrating a tied match as they are through to the 1999 World Cup final (sourse)
History of T20I Cricket<History of T20I Crickett Test and ODI matches, Australia recreated the history by winning their first T20 International match against New Zealand played on 17 February 2005. Ricky Ponting's 98 runs from just 55 balls enabled the side to score above 200, which was beyond the reach of New Zealand batsmen. Overall, they played 137 T20I games, won 72, lost 64 while 2 games ended with no results. They have an overall 52.55 % winning ratio against all the teams. They are more successful against New Zealand (67.85 %), South Africa (61.9 %) and England (55.55 %), while India (40.9 %), Pakistan (43.18 %) and West Indies (37.5 %) have created some trouble for them.
Australia registered their highest T20I total of 263/3 against host Sri Lanka in Pallekele on 6 September 2016. Glenn Maxwell played a special knock of unbeaten 145 (not out) runs as Australia won the match by 85 runs. Maxwell's 145 is his highest score in an innings in Twenty20 Internationals.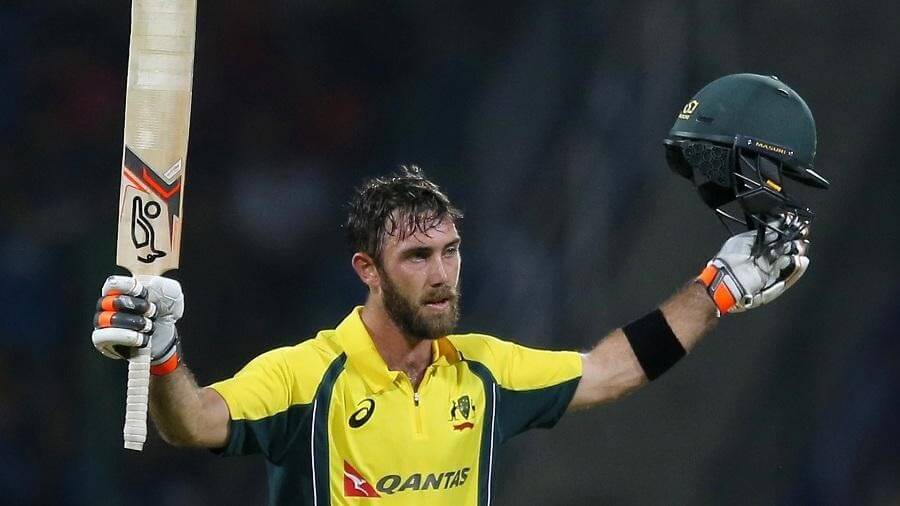 Glenn Maxwell celebrates his century against Sri Lanka (sourse)
In October 2019, Australia defeated Sri Lanka by 134 runs after scoring 232-2 batting first thanks to David Warner's century and Glenn Maxwell's 28-ball 62. Adam Zampa and Mitchell Starc removed 5 Sri Lankan batsmen and restricted the visitors to 99.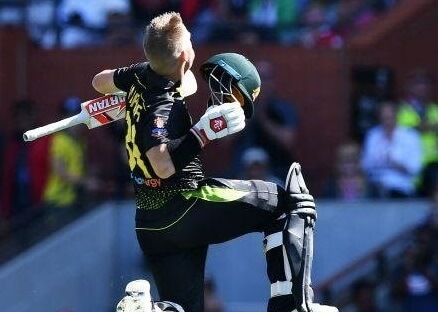 David Warner reaches his maiden T20I century (sourse)
Summary
From playing col
Summary
et to becoming world champions, Australia have had a rich and glorious cricketing history spanning over two centuries. From Don Bradman to Steve Smith, from Clarrie Grimmett to Shane Warne, from Dennis Lillee to Michael Starc, from Ian Healy to Tim Paine, Australia produced some of the finest batsmen, bowlers, fielders, wicket-keepers and skippers in each generation. One of the pioneers of cricket, Australia have dominated in all formats of the game over years, decades and centuries.