08.11.2021,16:11 183 0
Rahul Dravid Appointed Head Coach of Team India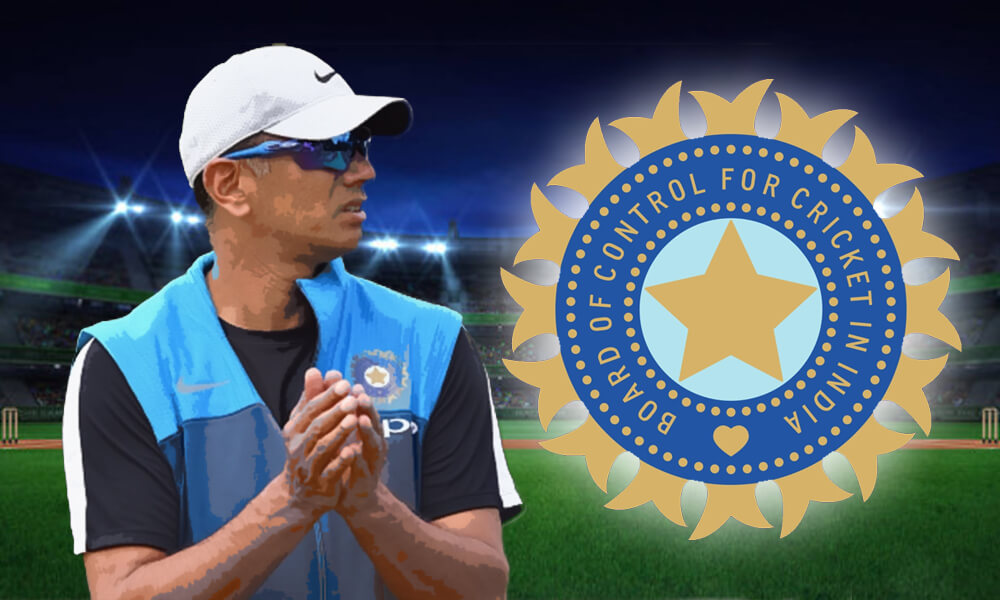 Former Indian batter Rahul Dravid is set to become the next head coach of Team India. He will take over from Ravi Shastri the end of whose tenure will coincide with the culmination of the T20I World Cup 2021 in the UAE on 14 November.
Dravid Requested by Ganguly and Shah to Take Charge
According to reports, Dravid met with BCCI honorary secretary Jay Shah and president Sourav Ganguly in Dubai. The BCCI duo are said to have requested Dravid to take over from Shastri. Moves by a BCCI official to appoint Dravid as Shastri's successor are said to have begun on Friday, October 15, after the final of the Indian Premier League.
Dravid Set to Give up Charge of National Cricket Academy
Dravid was the head coach of the Indian team on the tour of Sri Lanka two months ago when they played bilateral white-ball series consisting of three ODIs and three T20Is. With his new appointment, Dravid's stint at the helm of the National Cricket Academy will also reportedly come to an end.
Two-Year Contract for Dravid
Dravid will reportedly sign a two-year contract with the BCCI and be paid an annual salary of INR 10 crores. Paras Mhambrey has also been appointed by the BCCI as the bowling coach of Team India. He will replace Bharat Arun. However, Vikram Rathour will continue as batting coach. The BCCI is yet to decide whether R Sridhar will be replaced as fielding coach and if so by whom.
New Coaching Team Will Begin Assignment on NZ Tour of India
Team India's new coaching staff, led by Dravid, are expected to begin their assignment on New Zealand's tour of India that is scheduled to happen immediately after the World Cup.
Appointment Confirmed by BCCI Source
A BCCI official was quoted by a media outlet as saying,
The BCCI source is reported to have added,

Similar news