18.08.2020,11:08 718 0
Rahul Dravid vs Sachin Tendulkar: Who Was a More Solid Batsman?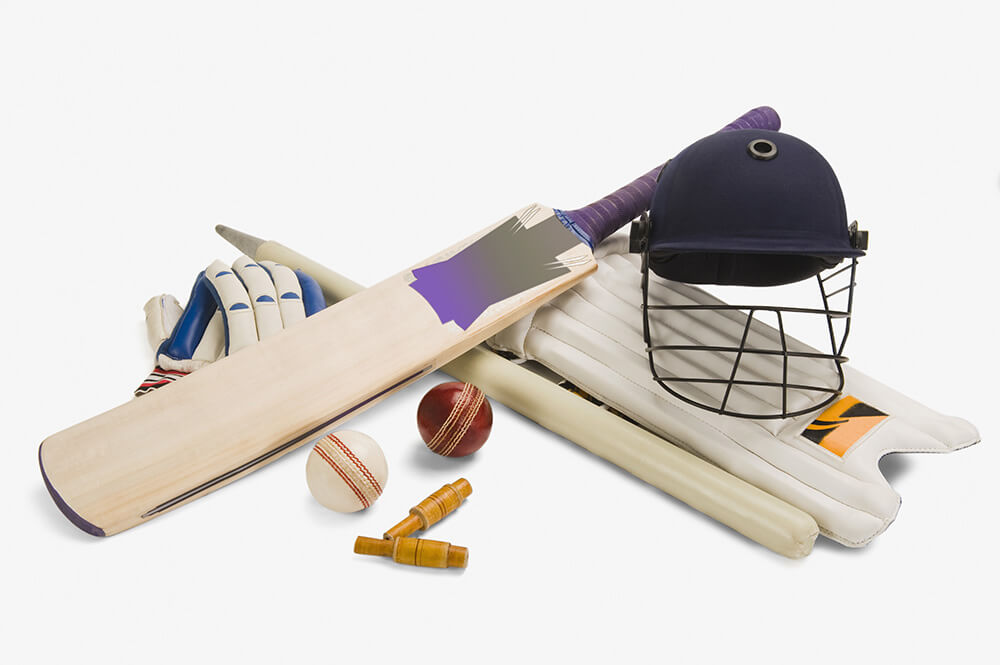 Rahul Dravid and Sachin Tendulkar have been two of the most solid and accomplished batsmen produced by India. They excelled in all playing conditions all over the world and were equally good, performing on both overseas and Indian pitches. They have also proved themselves to be easygoing and affable sportspersons and thorough gentlemen which has enhanced their stature. Thus, Dravid and Tendulkar have been considered worthy role models to take after by Indians and people from all over the world over.
Getting back to their batting, let's compare their achievements in Tests, ODIs and the IPL to learn who of the two managed to achieve a better overall record. We will also provide you with an overview of the numerous records held by each of them.
Rahul Dravid vs Sachin Tendulkar Statistics
Let's analyse their respective performances starting with Tests.
Comparison of Performance in Tests
Dravid played 164 Tests and racked up 13,288 runs at an average of 52.31 with 36 hundreds and 63 fifties.
Tendulkar starred in 200 Tests and amassed 15,921 runs at an average of 53.78 with 51 centuries and 68 half-centuries.
Tendulkar has had a slightly higher average and has cracked a bigger number of huge scores, so he can be considered the winner in Tests.
Comparison of Performance in ODIs
Dravid appeared in 344 ODIs, clobbering 10,889 runs at an average of 39.16 and a scoring rate of 71.23 with 12 hundreds and 83 fifties.
Tendulkar played 463 ODIs, smashing 18,426 runs at an average of 44.83 and a strike rate of 86.23 with 49 hundreds and 96 fifties.
Tendlya has had a higher average and strike rate and has amassed more big scores, so when it comes to ODIs, here is the winner here as well.
Comparison of Performance in the IPL
'The Wall' was playing for Royal Challengers Bangalore from 2008 to 2010 and Rajasthan Royals from 2011 to 2013 in the IPL. In total, he starred in 89 IPL matches, stroking 2,174 runs at an average of 28.23 and a scoring rate of 115.51 with 11 fifties.
Tendlya was representing the Mumbai Indians from 2008 to 2013 in the IPL. He appeared in a total of 78 IPL matches, smashing 2,334 runs at an average of 34.83 and a strike rate of 119.81 with 1 hundred and 13 fifties.
In the IPL too, Tendulkar has achieved a higher average and strike rate so he can be regarded as a better performer in the IPL.
Our Verdict
Since Tendulkar's record is better in all three formats, we declare him the overall winner of this contest.
Rahul Dravid vs Sachin Tendulkar Records
Now, let's take a look at some of the numerous records held by the Wall and the Little Master.
Rahul Dravid's Records
Most Catches by a Fielder in Tests 
Dravid was an excellent slip fielder and took a world record 210 catches in that region. As no current player seems to be getting anywhere close to this achievement, the record looks set to last for a long time.
Most Deliveries Faced in Tests 
True to his name, the Wall faced a record 31,258 deliveries in Tests, the most by any player in the history of cricket.
Most Minutes Batted in Tests 
Dravid's immense perseverance and determination can be gauged considering the fact that he spent 44,152 minutes at the crease in Tests creating another world record.
Most Century Partnerships in Tests 
Dravid has formed 88 century partnerships in Tests including 20 with Tendulkar which is the most achieved by any pair in Tests.
Oldest T20I Player for India 
Dravid's age was 38 years, 232 days when he made his T20I debut against England at Manchester in August 2011, making him the oldest player to appear in a T20I for India. However, Dhoni could break this record if he maintains his form and gets picked in the national team.
Most Runs Stroked in Tests when at the Crease
During the 44,152 minutes Dravid spent at the crease in Tests, a record total of 32,039 runs he scored in partnerships. This number includes the runs scored by Dravid, his partners and extras.
Fastest International Fifty by an Indian 'Keeper 
Playing as a wicket-keeper-batsman, Dravid smashed 52 in 22 deliveries with 3 sixes and 5 fours in an ODI versus New Zealand in Hyderabad in 2003. This feat has still remained an unbeaten record for the fastest fifty achieved by an Indian 'keeper in an international match.
Sachin Tendulkar's Records
Tendlya probably holds the record for the most number of international batting records. Let's look at a few of the wonderful achievements of the God of cricket:
Debut Centuries in the Three Main Domestic Tournaments 
Tendlya, a prodigy cricketer, set a record by scoring a hundred on debut in the Ranji, Duleep and Iran trophies.
First Foreign-Born Player for Yorkshire 
Tendulkar was the first foreign-born player to be picked to play for Yorkshire club in English county cricket in 1992.
Five Test Hundreds before the Age of 20
Until today the Little Master has remained the only player to have smacked five Test hundreds before turning 20 years old.
Most Consecutive International Matches 
Tendlya played in a record 239 matches (54 Tests and 185 ODIs) for India from April 1990 to April 1998.
Century of Hundreds 
Tendulkar is the only player to score a hundred hundreds in international cricket (51 in Tests and 49 in ODIs). He scored his 100th century versus Bangladesh in an ODI played in 2012.
Most Runs in ODI World Cups
Sachin racked up a record 2,278 runs in 6 ODI world cups. His average was 59.95 across 45 matches in those tournaments. The next highest tally is Ricky Ponting's 1,743 runs.
Most Runs in One ODI World Cup
Tendlya scored a record 673 runs in 11 games in the 2003 ODI World Cup. He smashed 1 hundred and 6 fifties to take India to the final where they lost to Australia. Sachin was declared the Player of the Tournament for his incredible batting feats.
First Double Century in ODIs 
Tendulkar scored the first double hundred in ODI history when he cracked 200 not out in 147 deliveries versus South Africa at Gwalior in February 2010. His knock included 3 sixes with 25 fours and helped India notch up a 153-run victory.
Most Runs in Tests and ODIs
Tendlya is the record holder for the most number of runs in Tests (15,921 in 200 appearances) as well as ODIs (18,426 in 463 games). He has smashed 195 sixes and 2016 fours to record the most number of boundaries in ODIs by any batter.
Similar articles