13.01.2021,16:01 2127 0
10 Best Bowling Figures in Test Cricket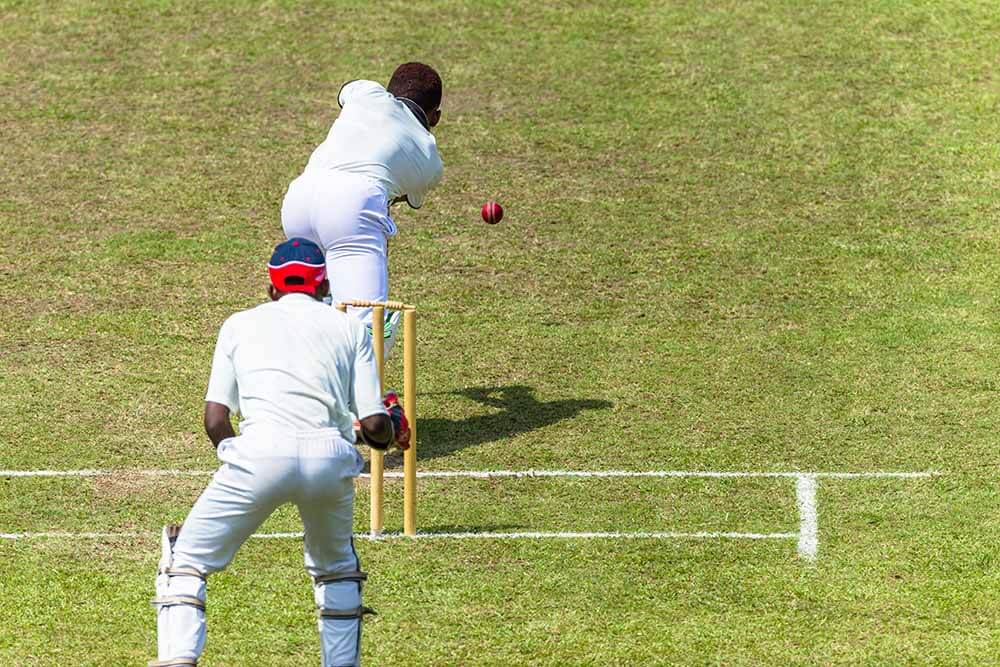 Test cricket is often regarded as the biggest challenge a cricketer can face, with 5 days of high-calibre cricket taking place between two international sides. One of the other key aspects of Test cricket is the equality of influence between bat and ball on the outcome of a game.
Limited overs cricket has become a particularly batting-friendly sport, with big hits and innovative manoeuvres at the crease often putting pay to some of the best bowlers in the world. Speaking of Test cricket, however, the new red ball and the deterioration of pitches across 5 days balance the scales between the importance of batting and bowling in the longest format of the game.
Some of the best bowlers in the world have managed to record incredible bowling figures in Test cricket and these performances have gone on to invariably win the match for their respective sides.
Here is a rundown of the top 10 best bowling figures in Test cricket:
10. Jasubhai Patel – INDIA vs Australia – 1959 – Figures: 9/69
Australia were one of the dominant forces in world cricket through the 1950s and 1960s but they came unstuck against India in 1959 and in particular, the bowling of Jasubhai Patel. The off-spinner ripped through a strong Australian batting lineup in Kanpur, taking 9/69 in the first innings as the hosts went on to win the match by 119 runs. Patel's career petered out somewhat as he only ended up playing 7 Test matches for India but since 1959, his name has been etched in record books.
9. Muttiah Muralitharan – SRI LANKA vs England – 1998 – Figures: 9/65
As the all-time leading wicket-taker in Test cricket, it is perhaps no surprise to see Muttiah Muralitharan on the list. Not content with taking 7 wickets in the first innings as Sri Lanka took on England at the Oval, Murali turned in a vintage performance in the second innings. He rattled through the England team, taking 9 wickets in the second innings (with the other wicket being a run out) to finish with 16 wickets in the match as the visitors won by 10 wickets.
8. Devon Malcolm – ENGLAND vs South Africa – 1994 – Figures: 9/57
England struggled in Test cricket in the 1990s but in 1994 they enjoyed an incredible day in the sun thanks to Devon Malcolm. The paceman tore through the South African batting lineup, taking 9 for 57 in just over 16 overs to finish with 10 wickets in the match and leave England a minimal target of 200 to win the match. Mike Atherton and Graeme Hick steered England home to a famous win at the Oval, with Devon Malcolm's contribution earning him the Man of the Match award.
7. Abdul Qadir – Pakistan vs England – 1997 – Figures: 9/56
In the first Test in Lahore in 1987, Abdul Qadir inspired Pakistan to an innings-and-87-run win over England. The visitors opted to bat first, a decision they were made to regret as Qadir ripped through a fragile England batting lineup to skittle them for 175 as Qadir finished with figures of 9/56. Pakistan piled on 392 with the bat before Qadir took another 4 wickets to finish with 13 for the match as England were bowled out for 130 in their second innings.
6. Richard Hadlee – NEW ZEALAND vs Australia – 1985 – Figures: 9/52
Few rivals are as heated in sport as the New Zealand vs Australia matchup but in 1985, it was one-way traffic in Brisbane as the Kiwis came out on top handsomely. New Zealand were on top from the off and talismanic bowler Richard Hadlee tore through Australia, taking 9/52 as Australia crumbled. He then proceeded to bash a half-century with the bat as New Zealand piled on 553/7 declared before bowling Australia out for 333 as the visitors won the game by an innings and 41 runs.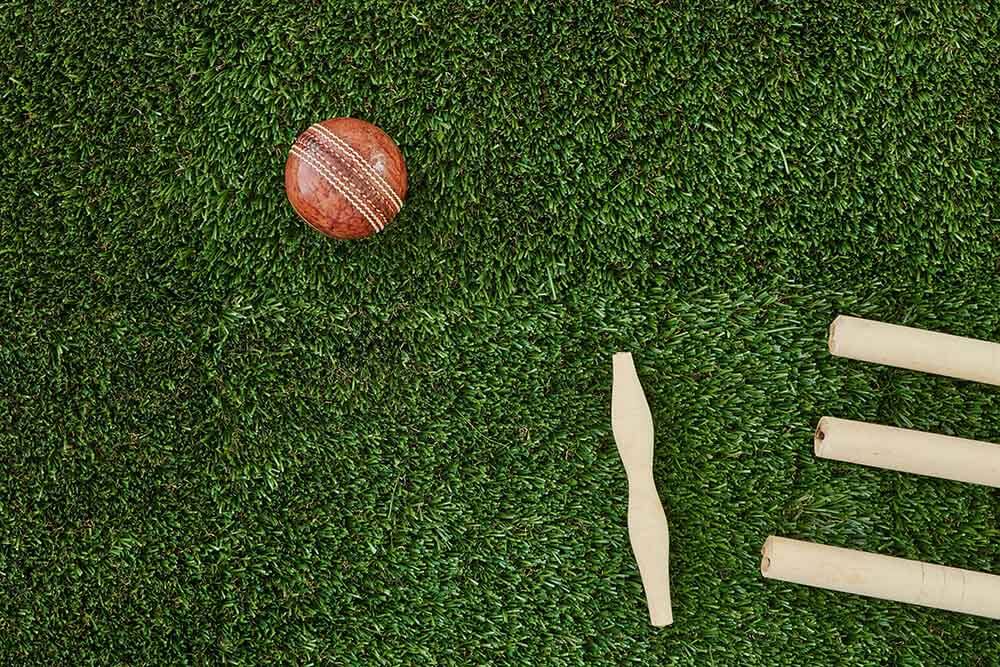 5. Muttiah Muralitharan – SRI Lanka vs Zimbabwe – 2002 – Figures: 9/51
Sri Lankan legend Muttiah Muralitharan makes his second appearance on the list with an incredible match-winning performance against Zimbabwe in 2002. In notoriously spin-friendly conditions in Kandy, Murali terrorised Zimbabwe from the off, taking 9/51 in the first innings. Sri Lanka then piled on the misery by scoring 505 with the bat before skittling Zimbabwe for 175 in the second dig as Muralitharan finished the match with 13 wickets to his name and Sri Lanka won by an innings and 94 runs.
4. Jim Laker – ENGLAND vs Australia – 1956 – Figures: 9/37
One of the all-time Ashes bowling performances came from Jim Laker at Old Trafford in 1956. England batted first in Manchester, scoring 459 all out and looked set to press home their advantage with the ball. Spinner Jim Laker was instrumental, taking an incredible 9/37 in the first innings with spin partner Tony Lock snaring the other wicket as Australia were bowled out for 84. Laker and England's dominance would continue as the hosts won by an innings and 170 runs.
3. George Lohmann – ENGLAND vs Sri Lanka – 1896 – Figures: 9/28
Prior to Laker, the last man to take 9 wickets in an innings for England was George Lohmann who achieved the feat against South Africa in 1896. As England toured the country, they arrived in Johannesburg but few could have foreseen the performance George Lohmann was about to put in. England scored 482 with the bat before Lohmann got to work on the South African batsmen. Taking an incredible 9/28 in just 14 overs as South Africa were skittled for 151 in their first innings, England's dominance continued and they went on to win the game by an innings and 197 runs.
2. Anil Kumble – INDIA vs Pakistan – 1999 – Figures: 10/74
Legendary Indian spinner Anil Kumble is one of two men to have taken 10 wickets in an innings – against Pakistan in Delhi, back in 1999. After taking 4 wickets in the first innings as India took the initiative, Kumble helped India set Pakistan a score of 420 to win the match in the fourth innings. Kumble was in inspired form, bowling 26 overs as he ran through the Pakistan batting lineup to dismiss all 10 players to finish with figures of 10/74 as India went on to win the game by 212 runs.
1. Jim Laker – ENGLAND vs Australia – 1956 – Figures: 10/53
Not content with being placed 4th on the list, Jim Laker demonstrated unforgettable performance in the Old Trafford Ashes Test in 1956 that became a part of cricketing folklore. He helped England set Australia a hefty total of 375 to avoid an innings defeat by taking 9 wickets in Australia's first innings. He then went one better in Australia's second innings, taking every wicket to fall, finishing with figures of 10/53 from 51.2 overs as England won by an innings and 170 runs.
Similar articles