10.12.2020,15:12 457 0
Fastest 1000 Runs in Test Cricket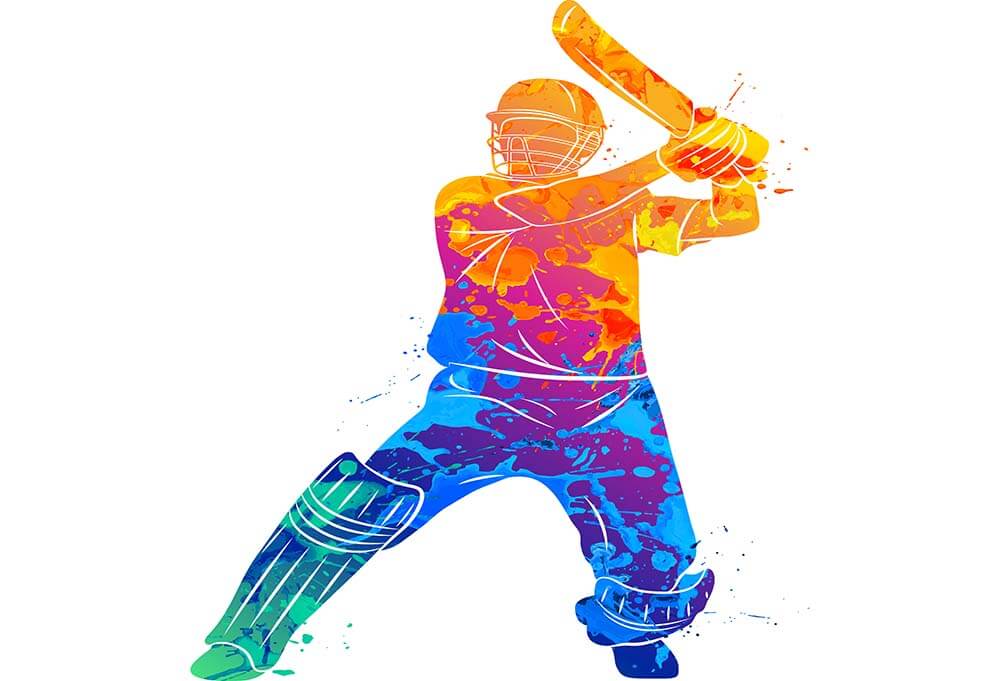 In this article, we are going to look at the top 10 batsmen who have were the fastest to 1000 test runs. Herbert Sutcliffe leads the pack and is followed in turn by Everton Weekes, Don Bradman, Neil Harvey, Vinod Kambli, Len Hutton, Frank Worrell, Lawrence Rowe, George Headley and Sid Barnes.
1. Herbert Sutcliffe (ENG)
Sutcliffe played his first Test match on 14 June 1924. He reached 1000 runs in Test cricket on 13 February 1925 in his 12th innings against Australia in Melbourne in the 4th Test of a series on England's tour of Australia. In that game, England batted first. Sutcliffe opened the innings and scored 143 runs in 295 minutes, sharing century partnerships with Jack Hobbs and JW Hearne. Sutcliffe's innings helped England post a score of 548. In reply, Australia were bowled out for 269. Following on, the hosts could make only 250 in their second knock, handing England the win in that Test by an innings and 29 runs.
2. Sir Everton Weekes (WI)
Weekes made his Test debut on 21 January 1948. He scored his 1000th Test run in his 12th innings, playing against India in Mumbai on 4 February 1949. The West Indies batted first and Weekes, coming to the crease with the scoreboard reading 27/2, shared a 3rd-wicket stand of 110 with JB Stollmeyer. Weekes's innings of 56 helped the West Indies team to a score of 286. In reply, India were bowled out for 193. After the West Indies' second innings ended at 267, setting India a target of 361, the hosts scored 355/8 in a tense finish as the match ended in a draw.
3. Don Bradman (AUS)
Bradman began his Test career on 30 November 1928 and got to 1000 runs in his 13th innings against England in Leeds on 11 July 1930. Batting first in the 3rd Test of a series, Australia scored 566, on the back of the Don's historic innings of 334 in 383 minutes. In reply, England made 391 and, following on, scored 95/3 in their second innings before the match ended in a stalemate.
4. Neil Harvey (AUS)
Harvey began playing Test cricket on 23 January 1948 and nearly three years later, on 1 December 1950, accomplished 1000 Test runs against England in Brisbane in his 14th Test innings. In the first Test of a series in Brisbane, Australia batted first and posted 228 on the back of Harvey's 74 runs in 136 minutes. England were reduced to 68/7 when they declared the innings closed. Australia declared their second innings at 32/7, setting the visitors a target of 193 before bowling them out for 122 to register a 70-run victory.
5. Vinod Kambli (IND)
Kambli made his Test debut on 29 January 1993. He reached the milestone of 1000 runs in his 14th innings on 18 November 1994 against the West Indies in  Mumbai in the 1st match of a series. India batted first and scored 272 thanks partly to Kambli's innings of 40 in 49 minutes. In reply, the West Indies were bowled out for 243, giving India a useful lead. India scored 333 in their second knock, setting the visitors a target of 363. The West Indies could manage only 266, enabling India to win by 96 runs.
6. Sir Leonard Hutton (ENG)
After Hutton's first test on 26 June 1937, the England opener had to wait two years before getting to 1000 runs in his 16th innings on 24 June 1939 against West Indies at Lord's. In the 1st match of a series, the visitors batted first and scored 277. England replied with 404/5 declared, riding on Hutton's 196 runs in 335 minutes. England then dismissed the visitors for 225 in their second knock and chased down the required runs with 8 wickets in hand.
7. FMM Worrell (WI)
Worrell's Test debut took place on 11 February 1948. Nearly four years later, on 22 December 1951, Frank scored his 1000th run in his 16th innings in a match against Australia in Adelaide. The hosts batted first and were bowled out for 82. On a wicket that helped bowlers, the West Indies replied with 105. In their second knock, Australia scored 255 to set the visitors a target of 233 to win which they chased down with 6 wickets in hand. Worrell contributed by scoring 28 in an 88-minute stay at the wicket.
8. LG Rowe (WI)
Rowe got his first taste of Test cricket on 16 February 1972. Two years later, on 30 March 1974, Lawrence reached 1000 Test runs in his 16th innings, playing against England in Port of Spain. Batting first, England were bowled out for 267. The hosts replied with 305 to take a handy first innings lead of 38 thanks mainly to Rowe's innings of 123 in 437 minutes. In their second knock, England were all out for 263. Chasing 226 to win, the West Indies were all out for 199, making England victors by 26 runs.
9. George Headley (WI)
Headley played Test cricket for the first time on 11 January 1930. A year later, on 27 February 1931, in his 17th innings, George scaled the milestone of 1000 runs against Australia in Sydney. Batting first, the visitors scored 350/6 declared to which Headley contributed 105 in a 146-minute stay at the crease. Australia replied with 224 and with the tourists declaring their second innings closed at 124/5, Australia could make only 220 in their second innings, allowing the West Indies to win the match by 30 runs.
10. Sid Barnes (AUS)
Barnes, who debuted on 20 August 1938, scored his 1000th Test run in his 17th Test innings against England at Lord's on 24 June 1948. In that match, Australia batted first and posted 350 on the scoreboard. England replied with 215. In their second knock, Australia made 460/7 declared thanks largely to Barnes's 141 in 277 minutes. Chasing 596 to win, England were bowled out for 186, leaving Australia the winners by 409 runs.
Similar articles