19.11.2021,16:11 45 0
Hardik Pandya Claims That His Watch is Worth Rs. 1.5 Crore Instead of Rs. 5 Crore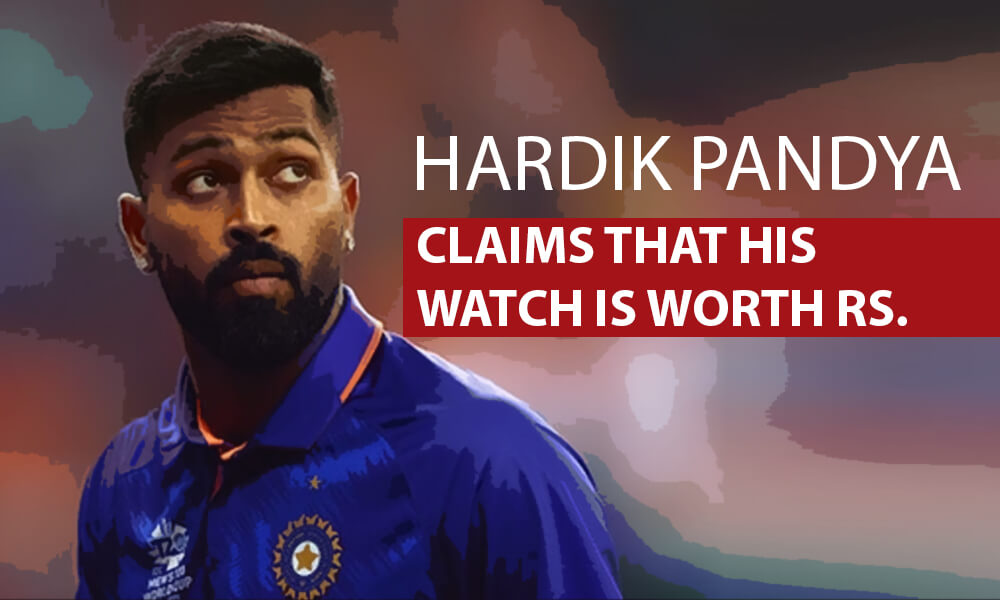 One of the reputed Indian cricketers, Hardik Pandya said that contrary to the rumour, his expensive watch seen on his hand when he arrived from Dubai on Monday with the rest of the team was worth Rs. 1.50 crore instead of Rs. 5 crores.
The cricketer said that he had declared all the items he had purchased from Dubai and was willing to pay the required duties. Moreover, the customs department asked him for all the documents regarding the purchases he made. However, customs were doing a thorough evaluation for duty that he had already confirmed to pay.
The 28-year-old cricketer claimed that once he had arrived at the Mumbai airport from Dubai, he had proceeded to the customs counter to declare the purchases he had brought with him and pay the required duty. He said that he had voluntarily declared all the items that he had bought in Dubai, and the allegations against him suggesting that he had crossed legal boundaries were unfounded. 
Pandya confirmed that he was a law-abiding citizen of the nation and respected all government agencies. He received cooperation from the customs department, and he assured his cooperation in return. Hardik Pandya has been receiving a lot of trolls on social media regarding the same.
Earlier, the news surfaced that the Customs Department of Mumbai had seized two wristwatches worth 5 crores from the player for not having bills for the purchases. The officials noticed some discrepancies in the serial numbers of the watches. However, the cricketer went to the customs himself to pay the required duty for the watch.
As we have found out at cric-life.com, last year, his elder brother Krunal Pandya was detained at the Mumbai airport by the Directorate of Revenue Intelligence personnel returning from the IPL 2020. According to the DRI, the cricketer did not declare some expensive purchases. 
Similar articles