29.11.2021,11:11 378 0
India vs New Zealand: Who Are the Indian Players to Watch out for?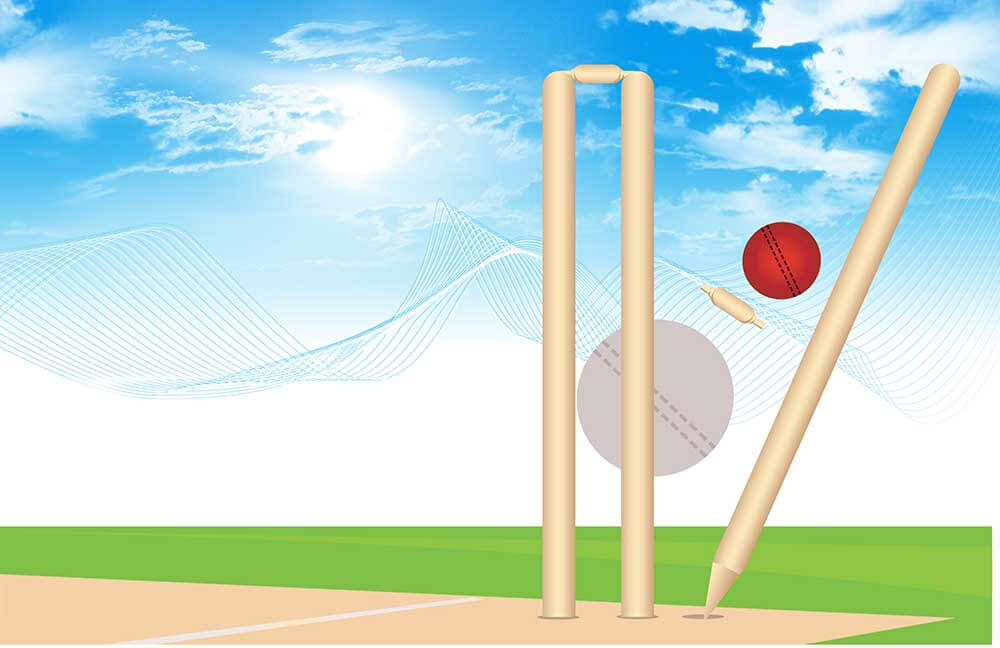 Following their 3-0 clean sweep in the recently completed T20 cricket series versus New Zealand, India will be confident of doing well in the 2-Test series that began in Kanpur on November 25.
With WTC points at stake in the series, India would want to play well in favourable home conditions. India will be looking for revenge for losses in several matches to the Kiwis, in addition to the WTC final: the semifinal of the 2019 ODI World Cup, the 2-0 loss in the Test series in New Zealand in 2020, and the loss in the Super 12s group match of the recently concluded T20 Cricket World Cup.
While India are without several key players owing to a rotation policy intended to give them rest, we can expect a hard-fought series between the two top-ranked Test sides. Though Pant, Shami, Bumrah and Sharma are all absent, it is advantageous for India thanks to various factors: a new inspirational coach in Rahul Dravid, and a combination of youth and experience to add to the confidence gained from the T20I series win. We look at some of the players who are likely to make a positive difference for India in the Test series:
Virat Kohli
The whole country has been waiting with bated breath for Kohli to regain his prolific run-making habit. Currently on a hiatus from the game after several months of playing non-stop, Kohli is absent from the first Test in Kanpur. As ever, after some well-earned rest, Kohli will be expected to be a key player for the team when he returns to action in the second match. In nine Tests in 2021, Kohli has scored just 447 runs at 29.80. While he has not registered a ton in international cricket for a while, Kohli has been scoring half-centuries in white-ball cricket. However, his poor form has had an adverse impact on his Test average. Since his last ton in the day-night Test match in Kolkata versus Bangladesh in 2019, he has averaged just 26.80 in the longest format. And the skipper will be keen to make amends in the 2nd Test in Mumbai. Remarkably, Kohli continues to average 50-plus in all three formats.
Ajinkya Rahane
In 11 Test matches in 2021, India's stand-in skipper for the first Test has scored just 372 runs at 19.57. Like Kohli, Rahane is also going through a bad patch. Again, like Kohli, Rahane will be keen to grab the opportunity to re-establish himself as a reliable middle-order batsman in familiar home conditions. In fact, his performance in this series could either resurrect or bury Rahane's Test career. Given Rahane's technical soundness, we back the stand-in captain to deliver.
Shubman Gill
Counted among the world's most talented young batters, Gill has already displayed his potential in his short stint in Tests. With grooming, he can be a long-term asset for India in international cricket. At the start of the series, there was speculation about where he would bat in the order. Rahul's absence due to injury in the first match has proved a blessing in disguise for Gill who was retained in the opening spot. Gill plays both fast bowlers and spinners with equal ease. After an impressive performance in Australia, Gill will relish the prospect of playing on good batting surfaces in India.
R Ashwin
Ashwin has had a greater impact than any other spinner in Indian Test history. Most visiting sides have found him unplayable on Indian wickets. When England toured India in early 2021, Ashwin grabbed 33 wickets in 4 Tests. Given his precision and ability to benefit from Indian wickets, Ashwin is likely to be the ace in India's pack even against the likes of Williamson and Taylor. With five Test centuries to his name, Ashwin adds value with the bat, especially as three of those five tons have been scored in India.
Ravindra Jadeja
India's search for a genuine all-rounder was fulfilled when Jadeja came on the scene. His consistency with bat and ball alike makes him a must-have for India in all formats. With his precision in line and length, Jadeja is the perfect foil for Ashwin in a twin-spin attack that has kept visiting batters at bay. His batting ability gives depth to the Indian lineup, allowing the Indian team the luxury of going with an additional bowler if the need arises.
Md Siraj
Siraj will relish the opportunity of returning to international cricket after being omitted from India's T20 World Cup squad. Though the twenty-seven-year-old Siraj was not in his element in the recently concluded T20I series versus New Zealand, he has been consistently impressive in his short Test career. On the tour of Australia, he took 13 wickets in 3 matches to emerge India's highest wicket-taker. With his ability to swing the ball either way, Siraj will – if selected to play – be an asset to the Indian Test side.
Test batting records of Kohli, Rahane, Gill, Jadeja, Ashwin before the NZ series
| | | | | | | |
| --- | --- | --- | --- | --- | --- | --- |
| Player | Matches | Runs | HS | Average | 100s | 50s |
| Virat Kohli (overall) | 96 | 7765 | 254 | 51.08 | 27 | 27 |
| Virat Kohli (versus NZ) | 10 | 830 | 211 | 48.82 | 3 | 3 |
| Ajinkya Rahane (overall) | 78 | 4756 | 188 | 39.63 | 12 | 24 |
| Ajinkya Rahane (versus NZ) | 8 | 664 | 188 | 47.42 | 2 | 1 |
| Shubman Gill (overall) | 8 | 414 | 91 | 31.84 | 0 | 3 |
| Shubman Gill (versus NZ) | 1 | 36 | 28 | 18.00 | 0 | 0 |
| Ravindra Jadeja (overall) | 56 | 2145 | 100 n.o. | 34.04 | 1 | 16 |
| Ravindra Jadeja (versus NZ) | 7 | 267 | 50 n.o. | 38.14 | 0 | 1 |
| Ravichandran Ashwin (overall) | 79 | 2685 | 124 | 27.68 | 5 | 11 |
| Ravichandran Ashwin (versus NZ) | 7 | 173 | 40 | 21.62 | 0 | 0 |
Test bowling records of Ashwin, Jadeja, Siraj before the NZ series
| | | | | | |
| --- | --- | --- | --- | --- | --- |
| Player | Matches | Wickets | BBI | 5W | 10W |
| Ravichandran Ashwin (overall) | 79 | 413 | 7/59 | 30 | 7 |
| Ravichandran Ashwin (versus NZ) | 7 | 52 | 7/59 | 6 | 3 |
| Ravindra Jadeja (overall) | 56 | 227 | 7/48 | 9 | 1 |
| Ravindra Jadeja (versus NZ) | 7 | 20 | 5/73 | 1 | 0 |
| Md Siraj (overall) | 9 | 30 | 5/73 | 1 | 0 |
Similar articles