07.04.2021,12:04 205 0
Cara Diamonds vs Goltay Cricket Academy: A20 League, April 9, 2021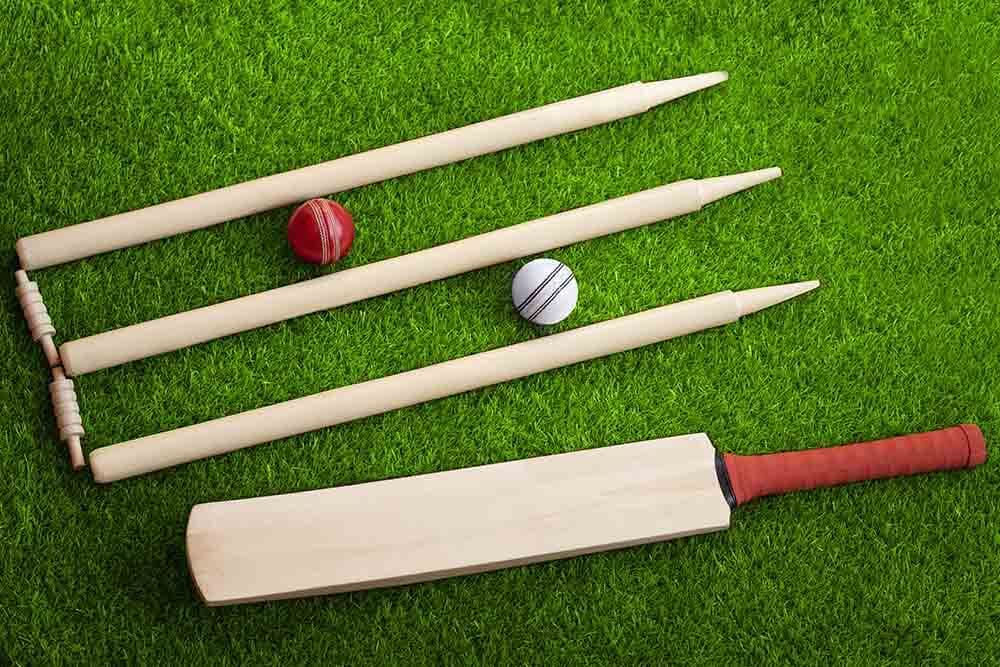 In this article, we preview match 15 of the A20 league, Cara Diamonds vs Goltay Cricket Academy, to be played on April 9, 2021, at Dubai. While Goltay CA are in 4th place on the points table after 3 matches, Cara Diamonds are at the bottom after having played 4 matches.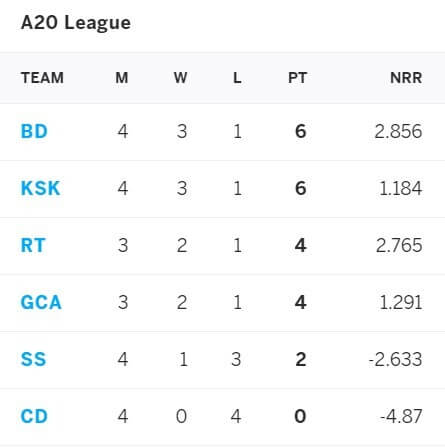 Match Predictions
Cara Diamonds' Last Match
In their last game, Cara Diamonds met Rajkot Thunders on 2 April. Thunders batted first and took apart the CD bowling attack to score 250/3. Opener Ameya Soman hit 15 fours and 14 sixes as he savaged the CD bowling for 167 runs off 61 deliveries, in a 161-run stand with Banty Nandy who made 55 from 38 balls. In their reply, CD could manage to bat only 15.4 overs in which they made 103 runs. Jatin Patel, Hardik Patel and Mohit Goraniya took three wickets each for Thunders while Vikesh Desai and Amit Variya made 25 runs each in the only show of resistance by the CD batsmen.
Goltay Cricket Academy's Last Match
Goltay CA's last league game was against Kerala Super Kings on 2 April. Kerala batted first and could not last more than 18.2 overs in which they scored 118. Of the Goltay bowlers, Hazrat Luqman turned in a brilliant performance, taking 4 wickets for 32. With Adnan Obaid (1/20), Ankur Sangwan (2/15) and Abdul Malik (2/22) also chipping in with wickets, the Super Kings' batsmen had no respite, and but for Akshay Veetil who made 50 from 32 deliveries and Gihan Chathuranga who made 25 from 26, they would have had much fewer runs on the board. As it transpired, Goltay needed less than 15 overs to get over the line with eight wickets in hand. Opening the batting for Goltay, Sagar Ranbir scored 61 from 42 balls to lead the run chase and got adequate support from Mayank Kumar who made 25 from 22 deliveries. Ranbir and Kumar were involved in a 2nd wicket stand of 58 against a non-threatening Kerala bowling line up to help their side complete an 8-wicket rout.
Analysis
Goltay CA, who have made 124/7, 119/2 and 218/4 in their three matches, have much stronger batting than Cara Diamonds who are clearly the weakest side in the league. Diamonds have registered scores of 76, 83, 103 and 159 in their four matches so far. While Goltay have won 2 of their three games, Diamonds have lost all four of theirs. CD have arguably the weakest bowling attack in the league, having conceded scores of 161/2 and 261/3 on the two occasions they bowled first.
Match Prediction
In our match prediction, we believe that Goltay CA will beat Cara Diamonds in the A20 league match on 9 April 2021.
Summary
We have arrived at our Diamonds vs Goltay CA match prediction based on the past performances of the two sides in the ongoing league.
Similar news