27.09.2021,15:09 127 0
Lanka Premier League to Be Held from December 4 to 23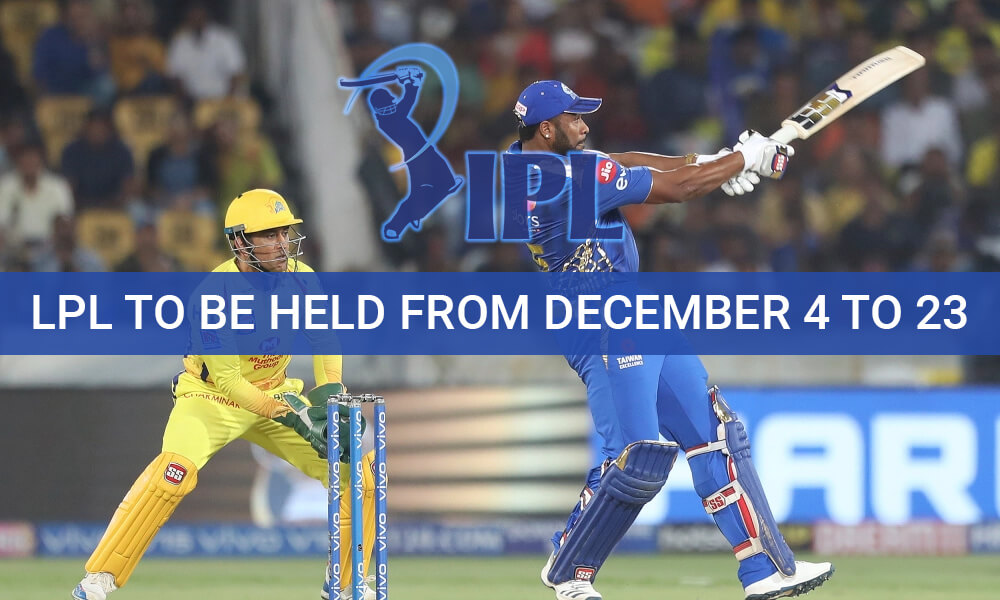 Sri Lanka Cricket (SLC) has announced that the second season of Sri Lanka's domestic T20 tournament, the Lanka Premier League (LPL), will be held between December 4 and 23. The process of registering players from abroad has commenced on September 24.
Schedule Reworked to Avoid Clashes with Other Competitions
The organisers had originally planned to hold the competition between July 30 and August 22, as revealed by Ravin Wickramaratne, the director of the LPL. However, the schedule had to be rethought, after various tournaments, including the Kashmir Premier League, the Caribbean Premier League (CPL), and the Hundred, were announced. The dates of the CPL would clash, as the participating players would need to be ready by August 22. The possibility of an additional international series versus Bangladesh was also considered when the SLC decided to postpone the dates of the LPL.
Two Franchises Terminated
The LPL organisers have also faced some challenges relating to participating franchises. Two of the five that participated in season one — Colombo Kings and Dambulla Viiking — have been officially terminated and will not take part in season two.
Defending Champions Stallions Accused of Violations
Jaffna Stallions, another franchise, are also in danger of missing season two, say the organisers of the competition. Franchises must provide Know Your Client (KYC) information for the ICC to be able to vet them. Such information has reportedly not been submitted by Jaffna Stallions who have also been accused of delay in payments to the LPL organisers. 
Stallions Respond to Charges
The franchise owners have responded to the charge by claiming that they were reluctant to pay the league organisers and commit to playing in the second season, given the uncertainty about the timing of the 2021 edition of the competition. Incidentally, Stallions are the defending champions, having beaten Galle Gladiators in the final of the first edition.
SL Domestic Season yet to Begin
The start of Sri Lanka's 2021-22 domestic season has yet to be announced. It did not start on September 5, the earlier scheduled date. A new first-class format was to be launched by SLC this season comprising of a league of 26 clubs competing in two round-robin groups. The leaders of the two groups would meet in a final over four days.
The 26 clubs would also be involved in a major limited-overs competition. The tournament was to be completed by December, but that deadline appears unlikely to be met as Sri Lanka is currently under a quarantine lockdown until October 1. The Colombo Cricket Club (CCC) and the Nondescripts Cricket Club (NCC) are respectively the reigning champions of the league and the limited-overs competition.
Similar news