Portugal vs France Match Prediction: June 23, 2021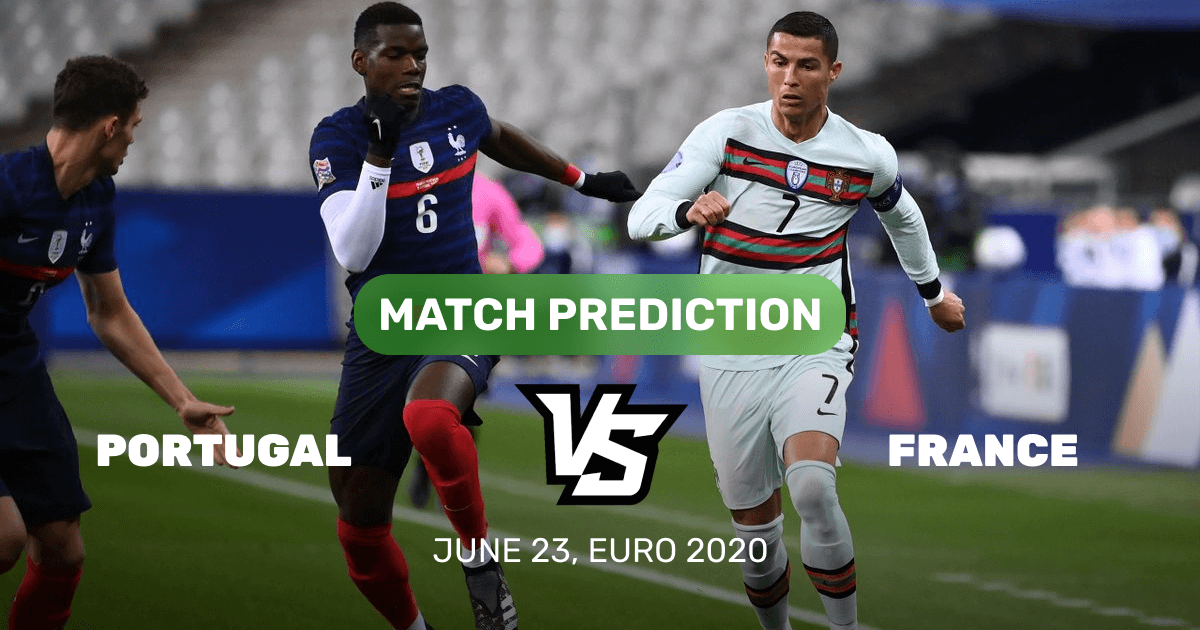 21.06.2021,13:06 7035 0
We consider the Portugal vs France preview and odds ahead of a Group F game of UEFA Euro 2020 to be played at Puskas Arena (Budapest), on Wednesday, 23 June 2021. This match has assumed greater importance following the defeat of Portugal to Germany. A victory for France could send defending champions Portugal crashing out of the contest.
Match Predictions and Betting Odds
Analysis
A match between two strong teams could go either way. However, head-to-head stats give France a psychological edge after having beaten Portugal in 19 matches out of 27 played between the sides. The 4-2 thrashing by Germany would have left Portugal in a less than comfortable state. France have shown strength in every aspect of the game, except for their finishing.
In the match against Germany, Portugal were unimpressive and seemed unwilling to take the initiative. Germany enjoyed majority possession and Portugal were only looking to score on the rebound.
Against Hungary, France found it hard to break up Hungary's defence, although they created many chances and had most of the possession. They were in fact lucky to escape with a draw after Hungary drew first blood.
We expect that many chances will be created by France and the world champions would surely be keen to avenge their rare defeat at the hands of Portugal in the Euro 2018 final. That said, both teams would qualify for the next stage with a draw.
On Wednesday, Portugal will miss the services of the Joao Felix, who is still recovering from injury. France will not field Kingsley Coman who is said to be indisposed on account of personal reasons. 
The game would be viewed by many observers as the final before the final and it promises to be a mouth-watering affair, with some of the world's best football talents on view, not least Cristiano Ronaldo who has already scored three goals in two matches. France have the supremely gifted Kylian Mbappe who has yet to score a goal but what better stage than against Portugal to showboat his skills?
Head-to-Head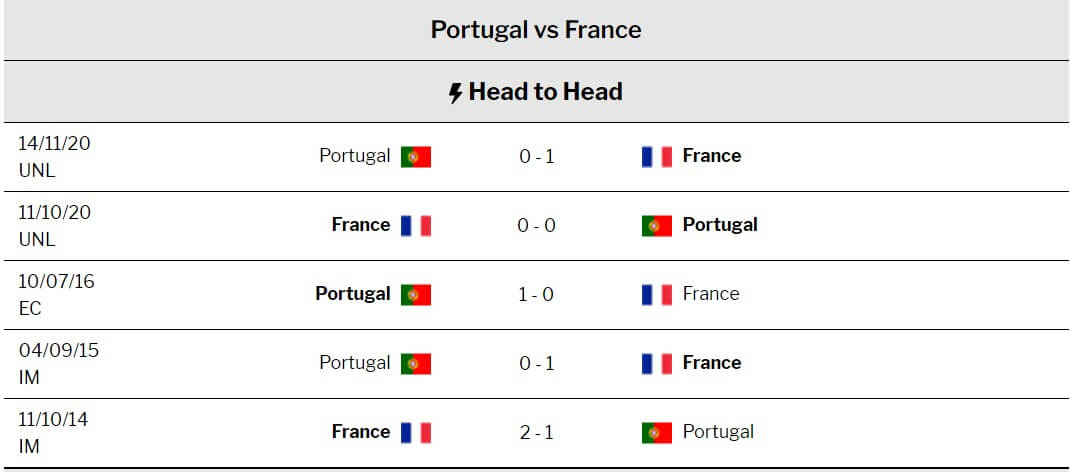 Likely XIs
Portugal: Patricio, Semedo, Dias, Pepe, Guerreiro, Sanches, Danilo- Silva, Fernandes, Jota, Ronaldo
France: Lloris, Pavard, Varane, Kimpembe, Digne, Rabiot, Kante, Pogba, Griezmann – Benzema, Mbappe
Match Prediction
In our Portugal vs France match prediction, we expect France and Portugal to play out a draw in the Euro 2020 match on 23 June.
Betting Odds
Bookmakers' odds make France favourites to beat Portugal, with odds of 2.24 quoted on a France victory, while odds of 3.85 are quoted on a positive result for Portugal. A draw is quoted at 2.95.
If you want to start making money on sports, then go to Djai Ambani's website. He won over 1000 bets and became a millionaire in a year. On his website, Djai shares the bets he will be placing. Go ahead and win with him.
Summary
Neither France nor Portugal can afford to lose the game on Wednesday. Both would be content with a draw. Our match prediction is based on this perception.
Similar news