04.08.2021,15:08 395 0
Shaw and Yadav Available for the Last Three Tests vs England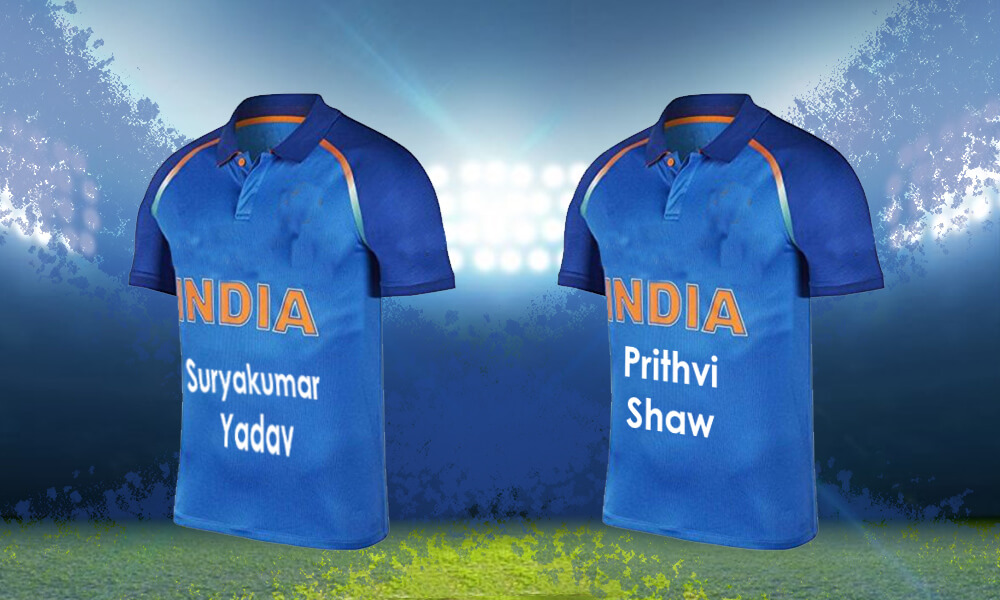 Prithvi Shaw and Suryakumar Yadav are reported to have left Sri Lanka for England on 3 August. The players were added to the Indian squad – as replacements for the injured Washington Sundar and Shubman Gill — for the Test series beginning on 4 August. Using an exemption for elite sportspersons, the duo will be allowed to enter the UK though Sri Lanka is categorised as a red-list country. After they arrive in England, the pair will have to isolate for 10 days, which would rule them out of the selection for the first two Test matches. The players are expected to be available for the third Test beginning on 25 August at Headingley. 
Departure from Sri Lanka Delayed
Shaw and Yadav were originally to leave for England from Sri Lanka on 30 July. But after being identified as close contacts of Krunal Pandya who tested positive for COVID-19, the duo had to remain in isolation until 2 August in keeping with the protocols. Although England's government has moderately relaxed COVID rules, the pair were earlier not expected to be allowed entry. At the time, a BCCI spokesman was quoted as saying to the media, "We can't say anything with certainty at this stage. We have to observe them for the next couple of days to decide – whether to announce new replacements or not."
Had the players travelled on 30 June as planned earlier, they would have completed a 10-day quarantine and joined the Indian Test squad ahead of the second match scheduled to begin at Lord's on 12 August. As per the England government's protocols, people identified as close contacts of individuals who have tested positive for COVID-19 would have to fulfil another 10-day quarantine period. Additionally, they would have to isolate for a further period of 10 days if they were arriving from India and Sri Lanka, both of which are on England's red list.
Selected for England Tour after Good Performances in Sri Lanka
Suryakumar Yadav was named player of the series in the ODI series versus Sri Lanka, with scores of 31 not out, 53 and 40 in the three games. He also made a brilliant half-century in the first of the three T20Is. Prithvi Shaw registered two 40-plus innings in the ODI series. On 26 July, the BCCI named the players as replacements for injured Indian players in England.
Identified as Close Contacts of Covid-Positive Pandya
A day earlier, Krunal Pandya tested positive for COVID-19. Prithvi Shaw and Suryakumar Yadav were said to be among the eight players who dined together with Krunal Pandya and were thus identified as close contacts. The other six players were Hardik Pandya, Deepak Chahar, Yuzvendra Chahal, Manish Pandey, K Gowtham and Ishan Kishan. Krunal Pandya was tested after a complaint of a sore throat a few hours before the second T20 between India and Sri Lanka was to begin.
Similar news