09.09.2021,15:09 127 0
Security Clearance Given for New Zealand to Tour Pakistan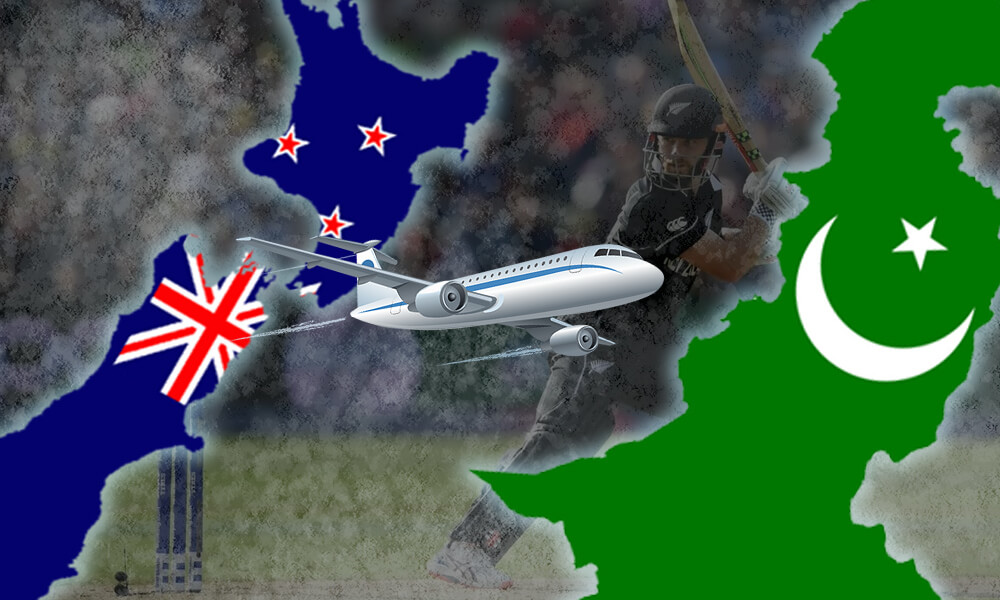 New Zealand Cricket has confirmed New Zealand's tour of Pakistan after a green signal from their security team that the tour may go ahead as scheduled. The teams are due to play three one day internationals and five T20 international games between 11 September and 3 October. The New Zealand squad led by Tom Latham are expected to reach Pakistan next week for what will be their first tour of the subcontinental nation in 18 years.
| | | |
| --- | --- | --- |
| Fixture | Venue | Date |
| 1st ODI | Pindi Cricket Stadium | September 17 |
| 2nd ODI | Pindi Cricket Stadium | September 19 |
| 3rd ODI | Pindi Cricket Stadium | September 21 |
| 1st T20I | Gaddafi Stadium | September 25 |
| 2nd T20I | Gaddafi Stadium | September 26 |
| 3rd T20I | Gaddafi Stadium | September 29 |
| 4th T20I | Gaddafi Stadium | October 1 |
| 5th T20I | Gaddafi Stadium | October 3 |
Early Concerns of NZ Players
Earlier, concerns had been raised by some players who were reluctant to go on the tour. However, Reg Dickason, the security consultant of NZC has given clearance for the tour to proceed, after overseeing the completion of a pre-tour check.
Heath Mills Weighs in
New Zealand Cricket Players Association chief executive, Heath Mills, has been quoted in a media release as saying, "The pre-tour check has been completed and the tour will be continuing as planned so far." Mills who also holds the post of director of FICA (Federation of International Cricketers Association) added, "We have confidence in the security team and the various arrangements in place for the tour."
Security Arrangements in Pakistan Assessed by Security Specialist Firm ESI
To help with the recce, NZC has engaged ESI, a specialized squad of security experts who provide protection to corporate staff, high-profile individuals, and teams engaged in professional sports. David Snears and Reg Dickason, — security experts from ESI — earlier went to Pakistan for an assessment of the situation ahead of the tour of the country by the New Zealand cricket squad. During the visit of the ESI team to Pakistan, facilities at the host venues were examined.
PCB Statement to Media
In a statement to media, the Pakistan Cricket Board (PCB) has said,
"During their visit, they have also met with all the relevant security personnel and discussed security and medical arrangements (bio-secure), following which they submitted their report to the NZC. Reg will stay with the NZ team until the end of their tour, while David will stay until the conclusion of England women's tour of Rawalpindi."
New Zealand Team Expected to Reach Pakistan on 11 September
Currently on tour in Bangladesh, the NZ cricket team are expected to arrive in Pakistan on 11 September. The three ODIs will be hosted at Pindi Cricket stadium in Rawalpindi on the 17th, 19th, and 21st of September. Lahore's Gaddafi Stadium will be the host venue for the five ODIs due to be played between 25 September and 3 October.
Similar news