18.08.2021,14:08 3406 0
England Cricket History Overview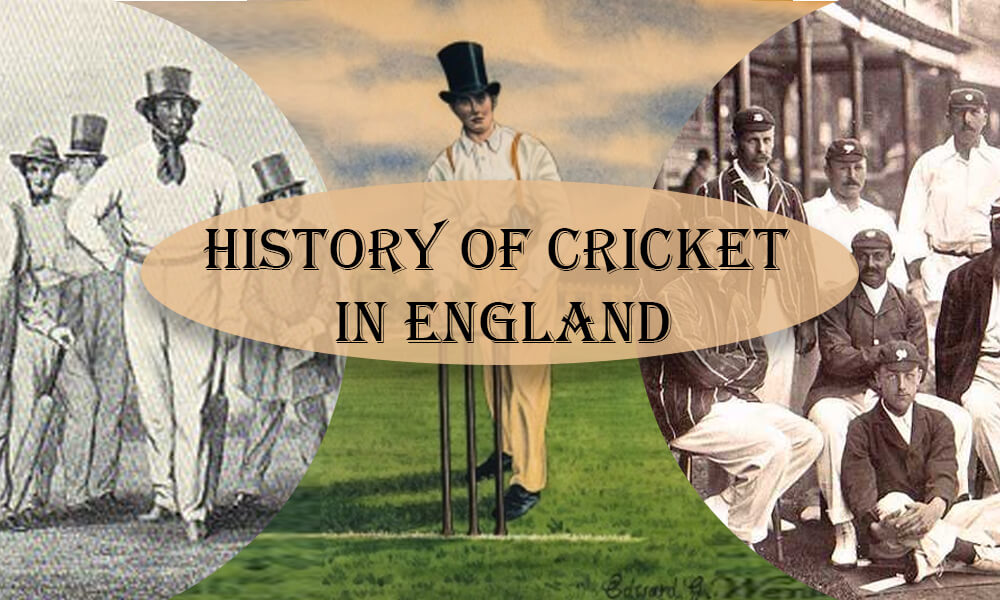 Cricket, which originated in South East England, is one of the most popular games in England and their national sport since the 18th century. With the expansion of the British Empire, they spread the game of cricket globally over the next two centuries. England, being a founding nation, holds full-member status for Test, One Day International (ODI) and Twenty20 International (T20I) formats with the International Cricket Council (ICC). The England cricket team represents England and Wales and it has been governed by the England and Wales Cricket Board (ECB). Until the 1990s, Scottish and Irish players played for England too before forming their own national teams. England grabbed their first ICC world cup trophy as late as 2019 under Eoin Morgan's captaincy thanks to the heroic innings of Ben Stokes.
At the domestic level, England have 18 professional county clubs (refer to the table below), all are named after counties. These 18 counties are the top league cricket teams in England, and they play First-Class, One-Day as well as Twenty20 tournaments.
County Clubs in England
| | | |
| --- | --- | --- |
| Derbyshire | Durham | Essex |
| Glamorgan | Gloucestershire | Hampshire |
| Kent | Lancashire | Leicestershire |
| Middlesex | Northamptonshire | Nottinghamshire |
| Somerset | Surrey | Sussex |
| Warwickshire | Worcestershire | Yorkshire |
England – History of Test Cricket
In 1909, England, Australia and South Africa formed the Imperial Cricket Conference, today's ICC. England, one of the founder members of the ICC, played their first Test match on March 15, 1877, against Australia at the Melbourne Cricket Ground under the captaincy of James Lillywhite. Initially, this match was promoted as James Lillywhite's XI v Combined Victoria and New South Wales (or Australia XI) and later it got the designated status of the inaugural Test match. England lost the match by 45 runs. Australia scored 245 and 104 runs in two innings, while England scored 196 in the first innings, but fell short of 45 runs as they were bowled out for 108 runs in the last innings of the match. Their opener Harry Jupp (63 runs) was the only batsman who crossed the 50-run mark from both innings, while Australia's Charles Bannerman (165 runs) scored the first-ever Test century. Alfred Shaw took 3 wickets in the first innings and bagged 5 more wickets in the second innings.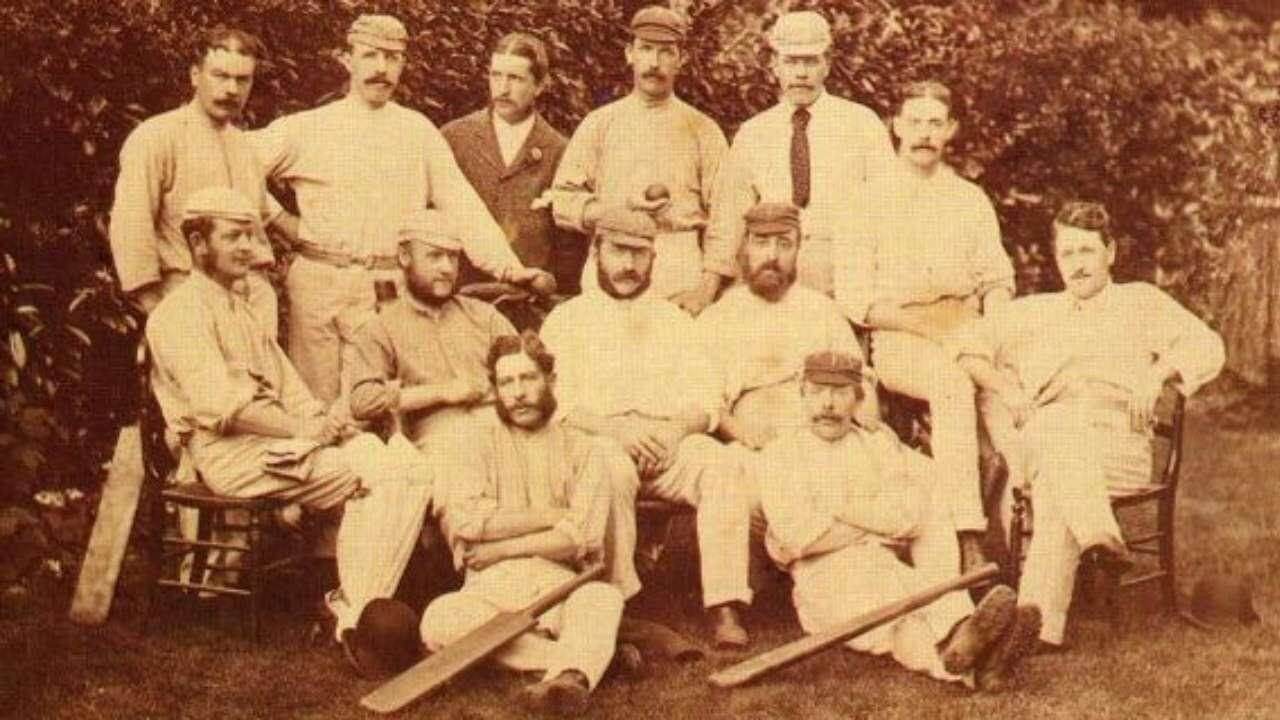 England cricket team led by James Lillywhite, 1877 tour to Australia (source)
Over the years, England played 910 Tests from which they won 377 matches, lost 309 and drew 351. They played their most number of Test matches against Australia – 351, out of which they won 110 Tests, lost 146 and 95 Test matches ended in a draw. They are neck and neck against West Indies, with 160 Tests, 51 wins, 58 losses and 51 draws. The England Test team have been more successful against the teams like India (128 matches, 48 wins, 29 losses), New Zealand (107 matches, 48 wins, 12 losses) and South Africa (153 Tests, 64 wins, 34 losses).
England play various Test series in a calendar year, but the Ashes series with Australia has been the most popular and demanding of them all. The inaugural Ashes was played in 1882. Out of the 71 Ashes series, England won 32 Ashes trophies, 6 Ashes were drawn and 33 times Australia won the Ashes. Overall, out of 335 Ashes Tests, England won 108 matches, lost 136 and drew 91.
Ian Botham (383 wickets, 5200 runs), David Gower (8231 runs) and Graham Gooch (8900 runs) were the shining stars during the 1980s and 1990s, while Kevin Pietersen (8181 runs), Alistair Cook, Jimmy Anderson took modern-day English cricket to greater heights. James Anderson is the most successful bowler for England, with 621 Test wickets and the best bowling figures of 7 for 42. Alastair Cook is their most successful Test batsman with 12472 runs, including 33 centuries and the highest score of 294.
There have many memorable Ashes series like the recent one in 2005, but none come close to the 1932-33 Ashes series – infamously known as the bodyline series. England resorted to the dangerous short pitch bowling in order to control the batting of Australian legend – Sir Donald Bradman. Although England won the bodyline series 4-1, they were condemned across the cricketing fraternity for the dangerous bowling tactics they adopted in "the cricket's darkest hour". However, this eventually led to some changes in cricket rules, such as allowing the ball to pitch outside of off in case of LBW and allowing only two fielders behind square at all times in a cricket match. Notably, Bradman still scored 396 runs in 4 Tests at an average of 56.57 with 1 hundred and 3 fifties.
Jim Laker's 10 for 53 against Australia at Old Trafford in 1956 is the best bowling figure in an innings. His 9 wickets in the first innings of the same match made his aggregated 19 for 90, the best in a Test match. England won the match by an innings and 170 runs.
England – History of ODI Cricket
England played their first-ever One Day International game on 5 January 1971 against Austalia at the Melbourne Cricket Ground. It wasn't a planned One-Day game, but after the first three days of the 3rd Test were washed out, the officials decided to cancel the Test and play a one-off game of 40 overs, with 8 balls per over. Since then, they have played 761 ODI matches, won 384, lost 339 and tied 9 matches. England appeared in four ICC world cup finals, including 1975, 1987, 1992 and 2019, and lifted the eluding trophy finally in July 2019.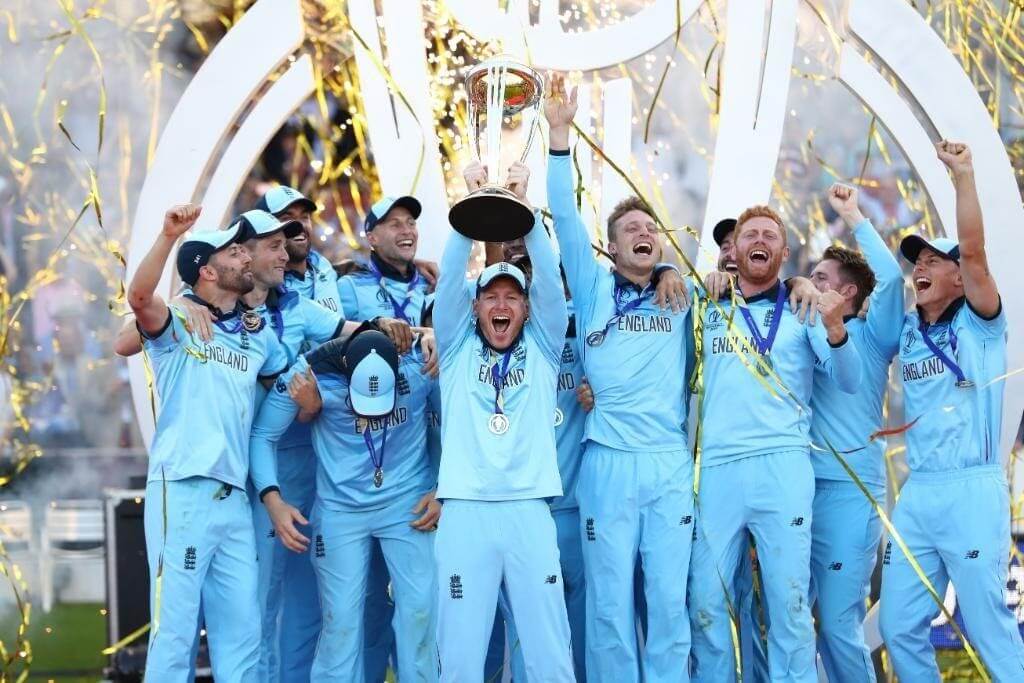 England won the ICC World Cup 2019 at Lord's in London (source)
In the ICC World Cup 2019 final match, New Zealand made 241 runs batting first and in response, Ben Stokes played a phenomenal knock of unbeaten 84 runs. The match went into the Super Over after a series of twists and turns. The Super Over too ended in a tie. Eventually, England won the match and the cup on the boundary countback rule.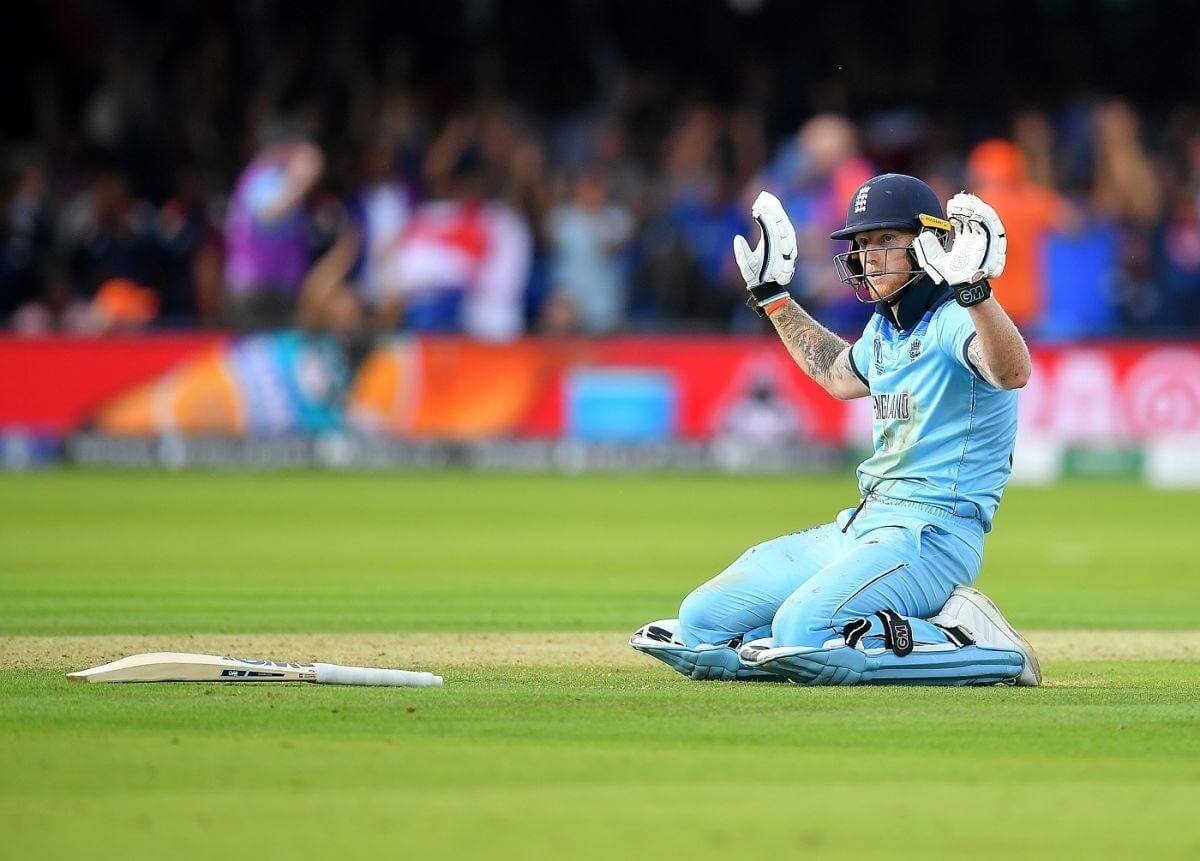 Ben Stokes reacts after the ball hit his bat and went to the boundary (source)
Overall, England have better winning percentages against the teams like Pakistan (63.33 % wins), Sri Lanka (51.33 % wins) and West Indies (54.16 % wins). They are neck and neck against New Zealand and South Africa with a nearly 50% winning ratio. Australia have been their toughest opponent with 63 wins and 84 losses out of 152 encounters.
Eoin Morgan is the most successful English batsman in terms of runs. He has 6957 runs from 223 matches, including 13 centuries and 42 half-centuries, followed by Joe Root (6109 runs). James Anderson again leads the bowling chart for England, with 269 wickets from 194 matches, followed by Darren Gough (234 wickets).
England posted their highest score in ODIs, 481 runs, playing against Australia in July 2018 in Nottingham. Jonny Bairstow (139 runs from 92 balls) and Alex Hales (147 runs from 92 balls) laid a solid platform, while Morgan (30-ball 67) recorded the quickest fifty in England's ODI history. It also gave England their heaviest defeat with a margin of 242 runs. Overall, they crossed 400 runs in ODIs on four occasions – against Australia, Pakistan, New Zealand and West Indies – and they haven't lost any of these games.
England – History of T20I Cricket
The England and Wales Cricket Board (ECB) introduced the shortest format of the game – Twenty-20 for the inter-county competition in 2003. It was introduced to attract the younger generation and families with some exciting cricket played in a short amount of time. England and New Zealand women's teams played the inaugural T20 International match, which New Zealand won by nine runs. In June 2005, England men's team played their first T20I game against Australia. England won the match by 100 runs after posting 179 runs on the board and getting Australians all out for just 79 runs. Kevin Pietersen was the Player of the Match for his quick 18-ball 34 and 3 catches. Jon Lewis (4 for 24) and Darren Gough (3 for 16) led the bowling front.
England grabbed their first ICC global title in 2010 under Paul Collingwood's captaincy, as they defeated Australia in the final of the ICC World Twenty20. Graeme Swann's and Stuart Broad's tight bowling restricted Australia to just 147 and England batsmen, especially Craig Kieswetter (63 runs from 49 balls) and Kevin Pietersen (47 off 31 balls), became instrumental in the successful run chase. Pietersen was the Player of the Series for his 248 runs in the competition.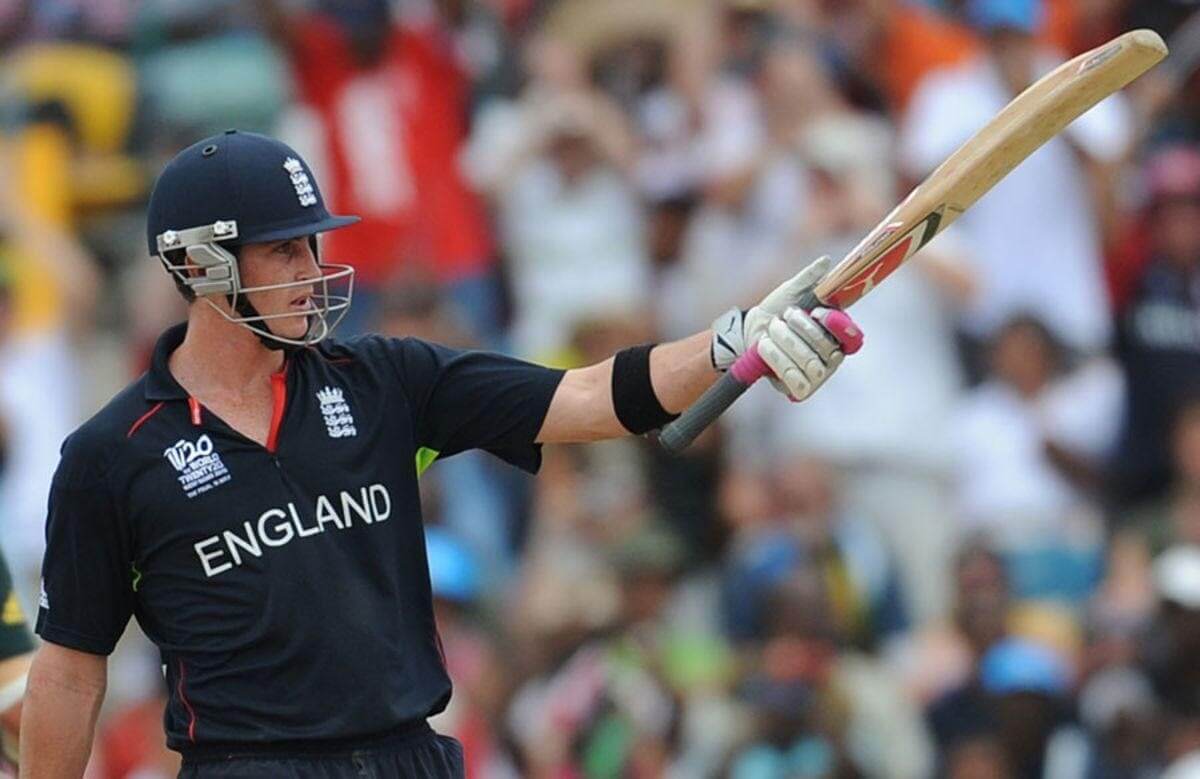 Kieswetter celebrating his half-century in the ICC World T20 final (source)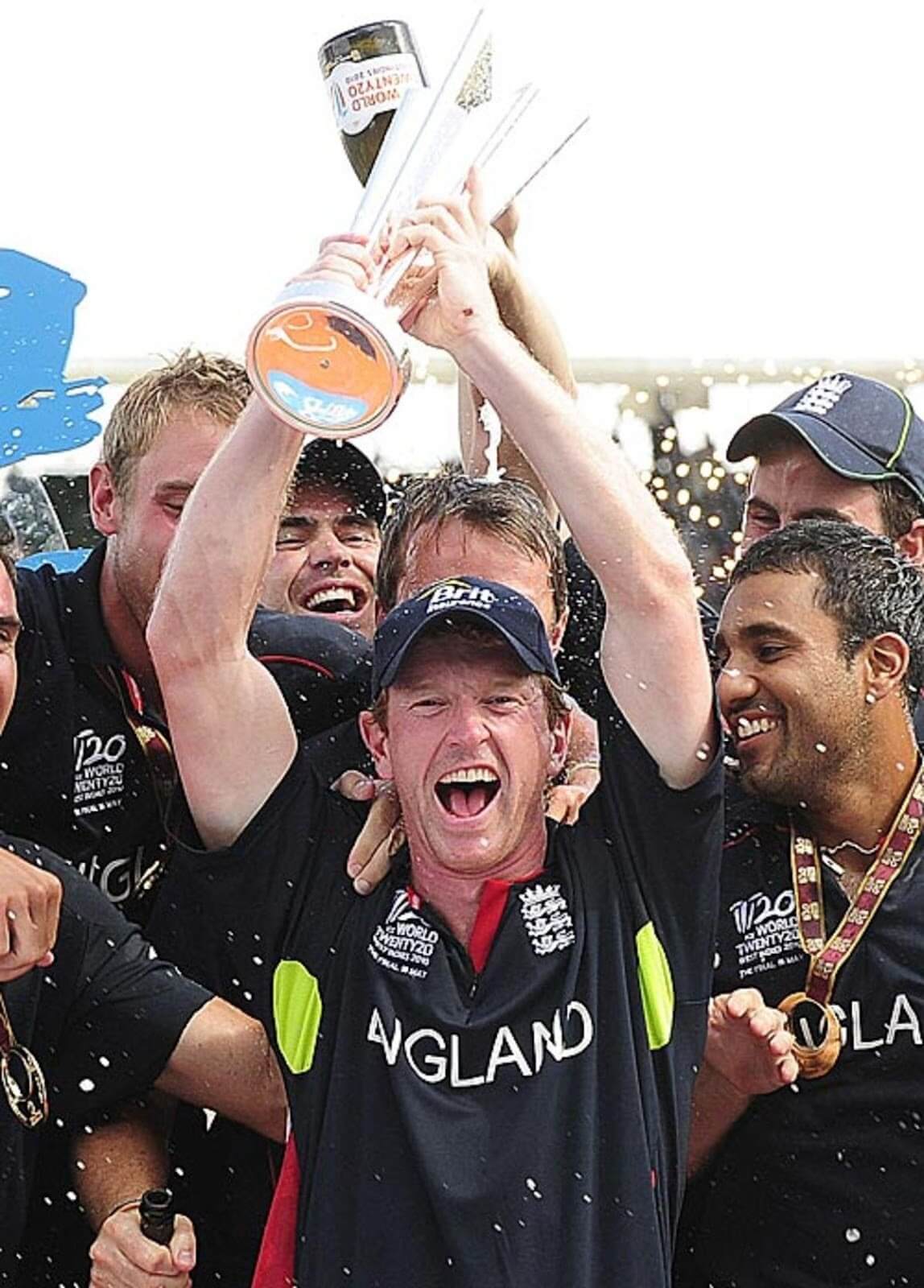 England's first limited-overs title (source)
The score of 241 for 3 against New Zealand in Napier is England's highest total in T20I games. Dawid Malan scored a century with a strike rate of over 200, while Eoin Morgan made 91 runs from just 41 balls as England won the match by 76 runs.
Overall the England cricket team played 132 Twenty20 International matches, out of which they won 71, lost 59, tied 2 and 5 games were abandoned. They are most successful against Afghanistan, Pakistan, Sri Lanka, New Zealand and South Africa with a more than 60% winning ratio. They are neck and neck against India (47.36 % wins) and  Australia (47.36 % wins), while they lost the most matches against the T20 World Champions, West Indies.
Summary
Football may be the most popular game in England, but cricket is also immensely revered. Not only do they have a great infrastructure, but they also have a healthy ecosystem to cultivate great talents at each level. From the beginning of the history of cricket until today, one just cannot imagine cricket without the England cricket team. They took the right step by bringing the Twenty20 format in the early 2000s, ensuring the sport evolves with the new generation.
Similar articles