15.10.2021,13:10 161 0
DC vs CSK Score, IPL 2021: Chennai lose Ruturaj, Du Plessis in powerplay.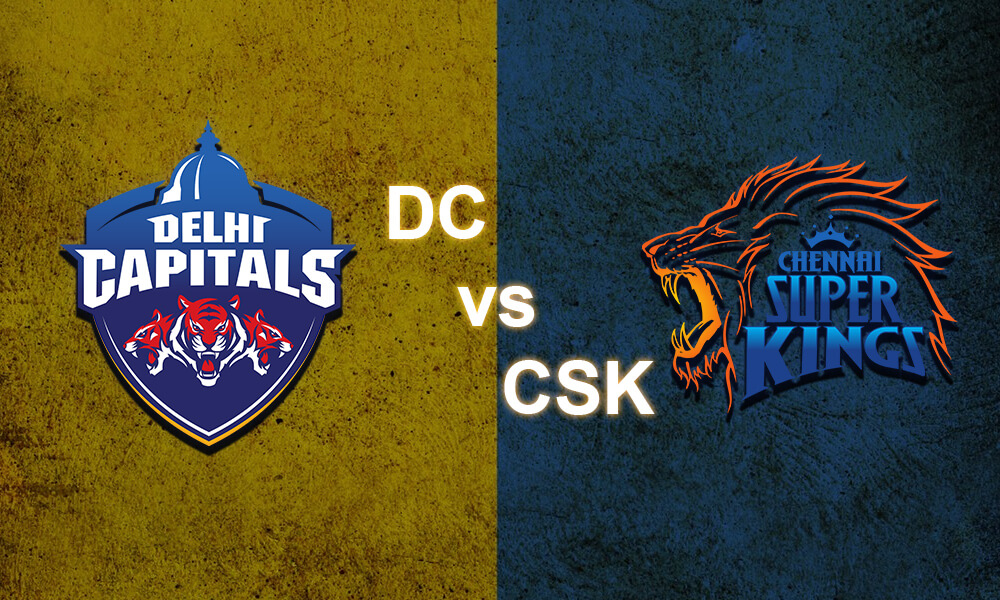 After having juggled the lead between themselves for the greater part of this season of the Indian Premier League, Delhi Capitals finally pulled away from Chennai Super Kings with a hard-fought victory over the latter.
Matched up against each other in the 50th match of the IPL 2021, even the most confident, well-versed experts couldn't pick a winner between DC and CSK before the match. The match was taking place at the Dubai Sports City stadium, which has become notorious in this tournament due to its slow pitch and lengthy boundaries, so the batters would have to show plenty of grit, and the bowlers would have to exploit the conditions as much as possible.
Favouring the idea of a chase, the Capitals chose to bat after winning the toss. Although CSK got off to a solid start early on, DC's tactic paid off as the former lost several wickets in relatively quick succession to simmer down to 62-4 in the middle of the 9th over. Ambati Rayudu mounted a comeback with a solid 55 off 43, but skipper MS Dhoni's batting was subpar, to say the least, as he only made 18 from 27 before edging an Avesh Khan delivery. Eventually, CSK managed to reach a defendable 136. For DC, Axar Patel stood out with 2-18, while Ravichandran Ashwin's 20-1 from 4 overs was another excellent, essential performance.
When it was DC's turn to bat, they also lost an opener early. Shikhar Dhawan's 39 off 35 was decent, but his team kept losing wickets at regular intervals to slip down to 99-6 with 38 to win from 5 overs. However, hard-hitting West Indian Shimron Hetmyer came to DC's rescue with a quickfire 28 off 18 to squeak them over the line with two deliveries to go. CSK's Shardul Thakur was fantastic with 2 for 13, and Ravindra Jadeja also picked up a couple of wickets, but it wasn't enough to stop the chasers.
For more match reviews, cric-life.com is your destination!
Similar articles