05.10.2020,13:10 368 0
How to bowl fast in cricket?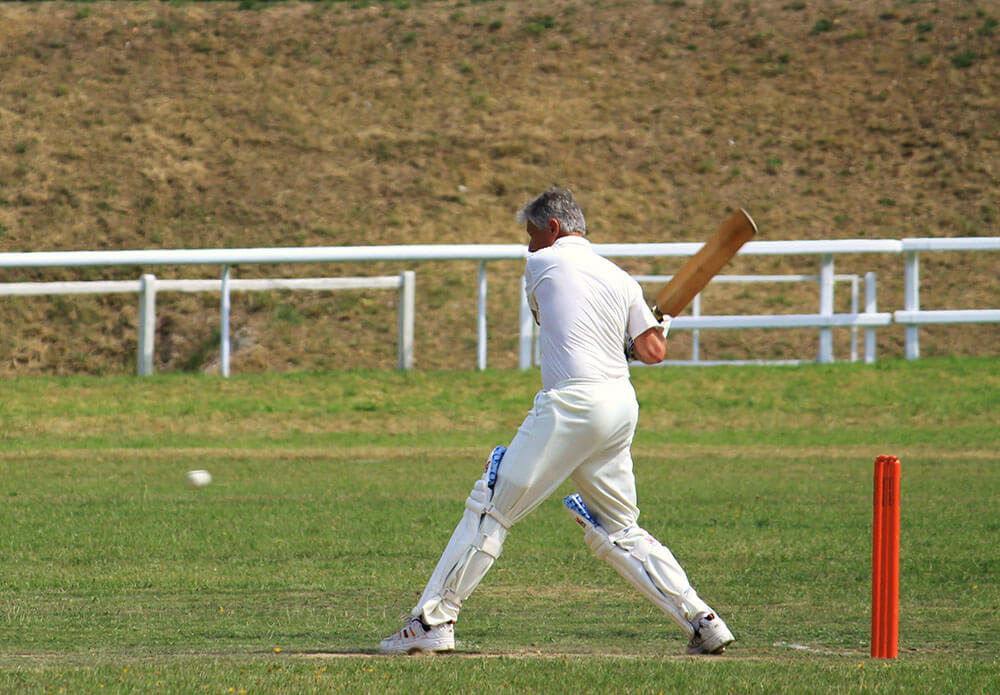 It's a dream of every fast bowler to run in at full tilt and send down thunderbolts, creating all sorts of problems for batters. Pace is something that not every bowler possesses and it doesn't come naturally to everybody either. There are a few bowlers who are naturally built and born to bowl fast. However, there are a certain number of bowlers who work their way to the top and learn how to bowl fast.
How to Bowl Fast in Cricket
Grip on Ball
The grip on the ball is one of the first things to concentrate on while learning how to bowl fast. While running in to bowl, the grip plays a vital role in how you want to shape the ball or how you want it to behave. Certain bowlers like gripping the ball with both their fingers (index and middle finger) on the seam of the ball. Meanwhile, certain bowlers like having a grip on the ball with a gap between both their fingers (index and middle finger) which in turn is on the seam. There are some variations fast bowlers use, like the cross-seam and slower ones and there are different grips for those kinds of deliveries as well.
Run-up
An effective and consistent run-up is very important as it sets the tone for your delivery stride and action and eventually, the ball you are going to bowl. The run-up builds the momentum into your delivery and that is essential. There isn't one way to perfect your run-up. Each bowler has his/her own style and approach to the crease.
You need to gather speed as you approach the crease. It shouldn't be a full sprint but it needs to be fast in order to gather all the momentum and translate that into your delivery. According to the experts, former West Indian fast bowling great Michael Holding had one of the best run-ups and approach to the crease.
The length of the run-up depends on each bowler and there is no ideal length or number of steps you need to take to load your delivery. One thing to note is that longer run-ups don't necessarily mean that you will bowl faster. The likes of Jasprit Bumrah and Jofra Archer have pretty short run-ups and yet, they are able to generate pace and bowl fast.
Perfecting the ideal run-up to bowl fast isn't the easiest task but consistency is the key.
Remember About the Strong Wrist
The wrist position is vital. After your run-up, when you load to deliver the ball, it is important to have a strong and accurate wrist position. A slight tweak in that might result in inconsistent lines and lengths. Having strong wrists behind the ball always helps and it gives you much needed control as well.
Arm Placement
The use of the front arm or the non-bowling arm is pretty important as well. The motion and the direction of the non-bowling arm are vital. In fact, it is one important aspect that analysts and coaches concentrate on. When you are on your delivery stride, the non-bowling arm comes down from the top. Moreover, to an extent, the speed of the front arm or the non-bowling arm determines how fast the ball can be delivered. The faster the non-bowling arm rotates, the higher the chances of the ball leaving your hand at a better speed are. The sync between your bowling and non-bowling arm is very crucial. Your non-bowling arm should not drop too soon or else, a lot of energy will be lost.
Involve Body
Putting in your body during the delivery stride is essential too. Fast bowling is just not about running in and using your arms and fingers to bowl fast. Your body needs to be in sync and it needs to be used efficiently to generate speed. Involving your body, be the hips, shoulders, legs along with your arms, into the delivery makes it easier to generate higher speeds.
Practice
Practice, practice and practice. It is the only way to improve and be consistent. You cannot run in and bowl fast with the very first delivery or the very first over or spell you bowl. Yes, there are players who are naturally born to bowl quickly but practice is extremely important. Your run-up needs to be consistent and the delivery stride and action need to be repetitive. This comes only through constant practice. It is important not to drain and tire yourself but there needs to be the right amount of practice. It is only going to benefit you in the long run and help you get better.
Improve Stamina
Bowling fast is not just about one delivery, one over or one spell. If that is the case, there is hardly any use of bowling fast. You need to bowl fast consistently, across spells, sessions, matches and series. And for that, stamina is the most essential component. Without stamina, you might lose steam and start bowling a lot slower.
Hence, that is why fitness has become a key component of every aspect of the game. For fast bowlers, it is even more important as they are prone to injuries more often when compared to spinners, batters or even wicket-keepers. Staying fit, having good stamina just adds to the value as a fast bowler. Fitness and stamina ensure you can clock high speeds even in the third session of the day as well.
Stay Focused
Focus is the key. You need to concentrate on your processes and doing them right consistently. That is getting the grip of the ball, run-up, delivery stride, your action, non-bowling arm and the release of the ball, all in sync and consistent. And the focus needs to be on one particular delivery. It is important to focus on the delivery at hand, rather than thinking on the previous one or the next ball. A clear mind always helps while bowling fast and it brings accuracy which is very important as well.
Similar articles