16.11.2020,13:11 1770 0
Top 10 Best Bowling Figures in ODI Cricket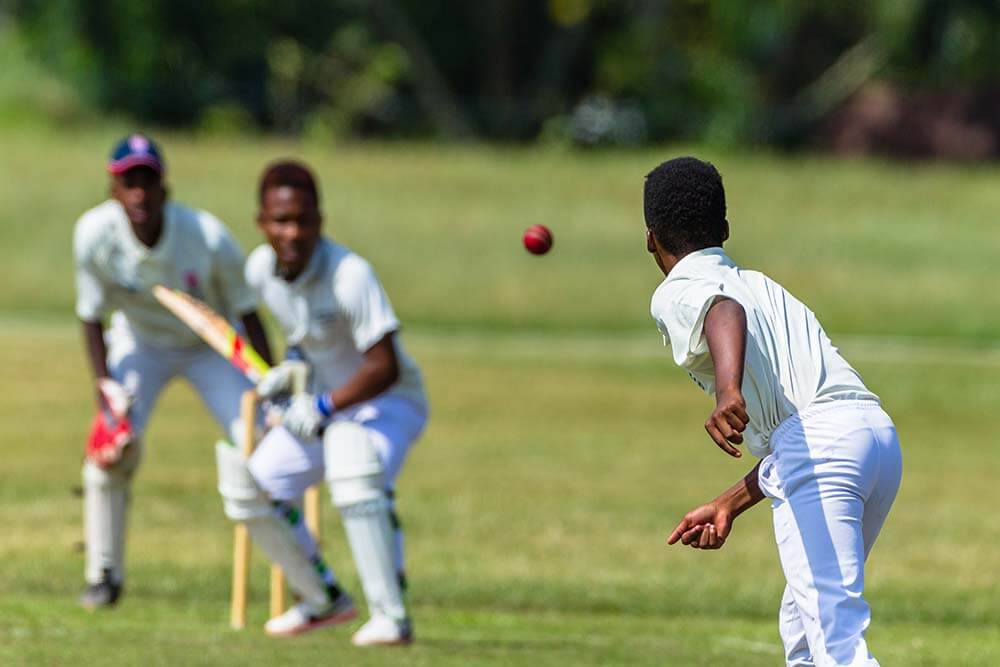 Whilst one-day cricket has developed at such a rate over the past couple of decades that it has become very much a batsman-friendly format of the game, bowlers still have the power to influence every game they play.
Increased variation in ODI cricket has come to the fore following the boom in T20 cricket and bowlers now have far more options at their disposal. From slower ball bouncers to cutters and Yorkers, the skill sets possessed by every ODI bowler are simply remarkable.
Taking multiple wickets as a bowler is no mean feat in ODI cricket, with bowlers restricted to bowling 10 overs in a spell and with the importance of reducing the run rate over and above constantly taking wickets. That said, momentum is a big part of any cricket match and once the bowling team has the initiative, they are always looking to make it count.
Some of the best bowlers in the world have managed to record incredible bowling figures in ODI cricket and these performances have gone on to invariably win the match for their respective sides.
Here is a rundown of the top 10 best bowling figures in ODI Cricket:
10. Aaqib Javid – PAKISTAN vs India – 1991 – Figures: 7/37
Pakistan were blessed with an exciting side in the 1990s led by the legends such as Imran Khan and Wasim Akram. They went on to win the ICC Cricket World Cup in 1991/92 and were pioneers of the ODI game. Taking on India in Sharjah in October 1991, Pakistan were the heavy favourites, especially after registering 262/6 from their 50 overs in the final of the Wills Trophy. In reply, India saw off Akram and Khan but could not live with Aaqib Javid. Coming on the first change, Javid ripped through the Indian top order,  taking a hat trick in the process, to finish with remarkable match figures of 7/37 as Pakistan won by 72 runs.
9. Waqar Younis – PAKISTAN vs England – 2001 – Figures: 7/36
One of Pakistan's greatest ever bowlers Waqar Younis enjoyed an incredible day back in 2001 as Pakistan took on England in the Natwest Series in Headingley. The visitors put England in to bat in bowler-friendly conditions and Younis was at his lethal best. Marcus Trescothick was bowled with the first ball of the innings as Younis ripped through England's top order, taking the first 7 wickets to fall. He finished with figures of 7/36 as Pakistan bowled England out for 156 before knocking it off with 6 wickets in hand.
8. Trent Boult – NEW ZEALAND vs West Indies – 2017 – Figures: 7/34
In recent years, Trent Boult has spearheaded the New Zealand bowling attack across all formats of the game. His skill with the white ball in hand has made him one of the most prized players in both international and domestic franchise cricket. In Christchurch in 2017, visitors West Indies were up against it from the off – winning the toss and electing to field – allowing the hosts to rack up 325/6 off their 50 overs. In response, Trent Boult delivered a devastating spell, taking 7/34 as New Zealand won the match by a whopping 204 runs.
7. Tim Southee – NEW ZEALAND vs England – 2015 – Figures: 7/33
Tim Southee has been at the forefront of the Kiwi bowling attack for over a decade and his performances with both bat and ball have helped New Zealand markedly in recent years. In the 2015 ICC Cricket World Cup in home conditions, New Zealand were a side in form and they put paid to a poor England side with ease. Eoin Morgan's side opted to bat first and were made to pay as Southee ripped through their batting lineup, taking 7/33 off just 9 overs as England were bowled out for 123. New Zealand knocked it off in just 12.2 overs to win by 8 wickets.
6. Muttiah Muralitharan – SRI LANKA vs India – 2000 – Figures: 7/30
Most all-time bowling lists include Muttiah Muralitharan and this one is no different. Back in 2000, Murali made the difference in a high-scoring Champions Trophy win for Sri Lanka over India. Sri Lanka batted first, registering an impressive 294/5 from their 50 overs. In response, India looked well set but Murali's introduction changed the game as he took 7/30 from his 10 overs – running through the Indian middle order as Sri Lanka won by 68 runs.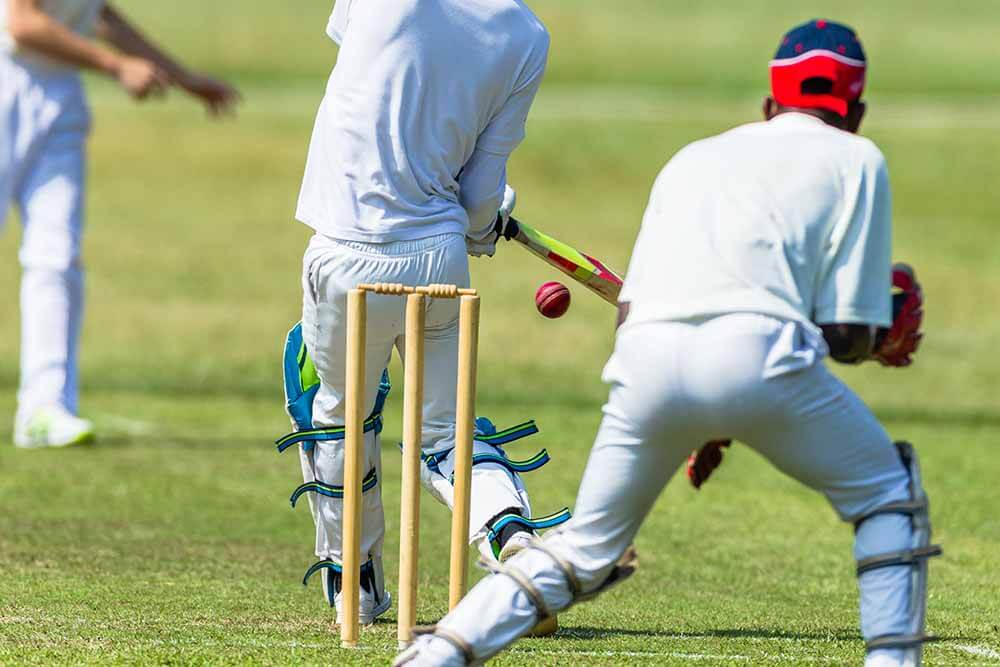 5. Andy Bichel – AUSTRALIA vs England – 2003 – Figures: 7/20
England endured another World Cup heartbreak in 2003, this time at the hands of Andy Bichel and Australia in Port Elizabeth. England opted to bat first and managed to make 204/8 from their 50 overs – their struggles mainly down to the fact that Andy Bichel ran through the middle order in two spells – taking 7/20. England then had Australia on the ropes at 135/8 but Bichel came to the fore with the bat, scoring 34 not out to win the game for Australia.
4. Rashid Khan – AFGHANISTAN vs West Indies – 2017 – Figures: 7/18
Rashid Khan is very much the poster boy of Afghanistan cricket and his performances have transformed the fortunes of one of cricket's emerging nations. Back in 2017, as Afghanistan were looking to establish themselves as a top cricketing nation, they travelled to the West Indies for an ODI series. They scored a modest 212/6 with the bat – a total the West Indies would expect to chase. Rashid Khan had other ideas, however. At the time an unknown quantity, Khan ripped through the West Indies batting lineup, taking 7/18 off just 8.4 overs to seal a 63 run victory for Afghanistan. 
3. Glenn McGrath – AUSTRALIA vs Namibia – 2003 – Figures: 7/15
Another man that always tends to pop up in the all-time bowling lists is Glenn McGrath. The Australian fast bowler put the fear into every side he faced and in the 2003 ICC Cricket World Cup, minnows Namibia had no answer. McGrath saw his Australian teammates register 301/6 against a poor Namibian attack before he got to work. Taking 7/15 from just 7 overs – Namibia had no answer to McGrath and co. as Australia went on to win the competition.
2. Shahid Afridi – PAKISTAN vs West Indies – 2013 – Figures: 7/12
Few players in the history of world cricket are as mercurial as Shahid Afridi and in 2013 the legendary leg spinner enjoyed another remarkable day in the sun. Pakistan were asked to bat first against the West Indies and looked in trouble before Afridi's 76 from 55 balls led them to a respectable total of 224/9. Afridi wasn't finished there though, coming on to bowl to take the final 7 West Indian wickets to fall – for the cost of just 12 runs off 9 overs – as Pakistan wrapped up a comfortable 126-run victory.
1. Chaminda Vaas – SRI LANKA vs Zimbabwe – 2001 – Figures: 8/19
The only man to ever take 8 wickets in a one-day international is Sri Lankan paceman Chaminda Vaas. The left-armer terrorised the Zimbabwean batsmen in Colombo in 2001, taking a wicket with the first ball of the match and a hat trick to finish with remarkable figures of 8/19 from just 8 overs. Zimbabwe had no answer and were bowled out for just 38 inside 16 overs. In response, Sri Lanka reached their total in 5 overs to seal a comprehensive 9-wicket win.
Similar articles