13.08.2021,14:08 120 0
Lord's Pays Tribute to Women's Cricket Pioneer Rachel Heyhoe Flint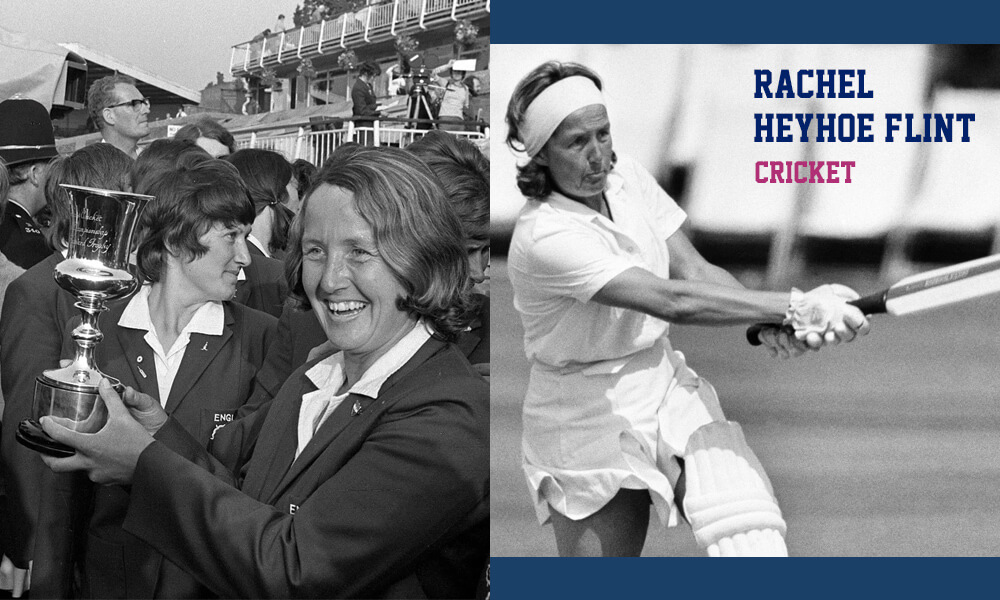 One of the major pioneers of cricket will get a permanent memorial at Lord's with a gate to be newly named after Rachel Heyhoe Flint. The MCC will commission and unveil the gate in the summer of 2022. The North Gate by Wellington Road which is close to the tube station at St John's Wood and hence the most popular gate at the ground will be replaced by the Rachel Heyhoe Flint Gate, in the first such commemoration of a women's cricketer at the headquarter of cricket.
MCC Announces Move on Anniversary of First Women's International Match
The move by the MCC is considered by many as a tribute befitting a woman who made the campaign for equal access by women to cricket the guiding principle of her life. The MCC made the announcement on 4 August 2021. Exactly forty-five years earlier, on 4 August 1976, Lord's hosted the first-ever women's international match between England and Australia, with the English squad skippered by Heyhoe Flint.
Rachel Devised First-Ever Women's World Cup
England was represented in 22 Test matches from 1960 to 1979 by Baroness Heyhoe Flint. That was a time when there was scant funding or attention dedicated to women's cricket. Even less known is the fact that Heyhoe Flint devised and helped conduct the first-ever cricket World Cup for women in 1973 which was inarguably her greatest contribution to cricket. In fact, the first cricket World Cup for men happened only two years later, in 1975. Heyhoe Flint led England to their first world cup when they beat Australia in the final held at Edgbaston. Ironically, women's cricket was not permitted at Lord's at the time.
MCC Allowed Women Members, Thanks to Heyhoe Flint
In 1998, Heyhoe Flint successfully persuaded the MCC to allow women to become members to end centuries of exclusion from such membership. A year later, the MCG granted her life membership of the club making Heyhoe Flint the first of 10 women to gain the honour. In 2010, Lord's commemorated Heyhoe Flint with a display of her portrait in the pavilion at the ground.
Media Statement by MCC
An MCC spokesperson has been quoted by the media as saying,
"We wanted to recognise not only Rachael Heyhoe Flint's playing career, but also her enduring impact on the game. Women's access to play and watch cricket at Lord's, and to participate in the game more widely, has come a long way and in commissioning new gates featuring a permanent memorial at Lord's we are recognising Rachael Heyhoe Flint's crucial role in this progression."
Rachel's Son Weighs in
In a media release, Rachel's son, Ben Heyhoe Flint has said,
"When the vote was passed to allow women to become Members in 1998, I ran with Mum, giddy with delight, out of Lord's Tavern to the Grace Gate for a barrage of interviews. It feels like there's a lovely symmetry that she is now remembered with a gate of her own. This is the honour of all possible honours: a means of access – for everyone to be able to enter the Home of Cricket – is a perfect memorial to match Mum's beliefs as a champion of access and equality. I'm just wondering if I'll need to bow when I next go through it!"
Similar news