10.09.2021,15:09 31 0
USA Major League Cricket Offers Second Career Option to Young Indian Players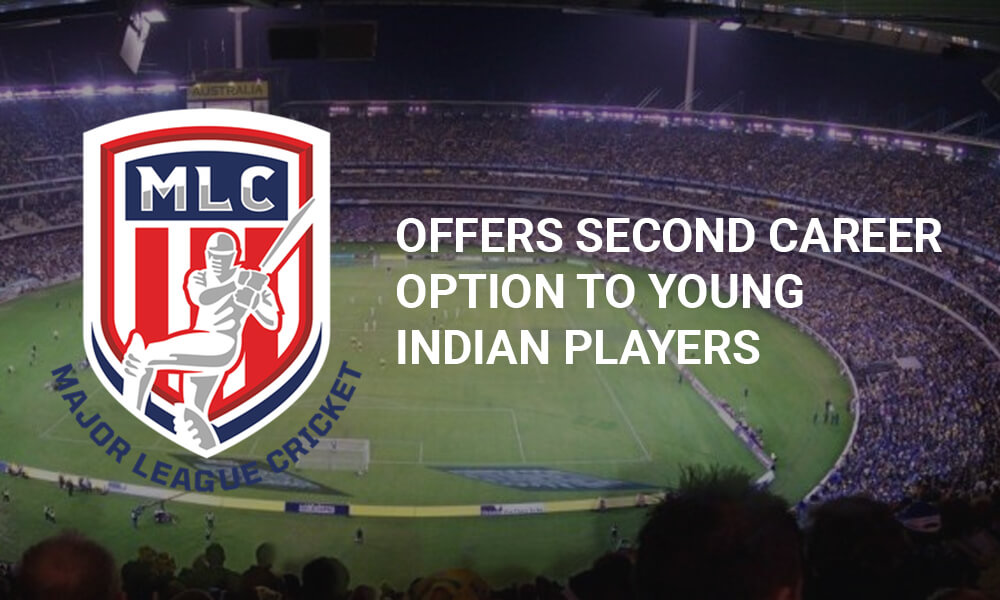 USA major league cricket offers an opportunity for Indian players who shone in U-19 cricket but failed to make it the senior's men's squad. One such player, Unmukt Chand, who led India to the U-19 world cup title in 2012, has been signed up by Silicon Valley Strikers to represent them in the 2021 season. Last month, Chand announced his retirement from cricket in India, stating that he would continue to play the game elsewhere. The BCCI's policy mandates that Indian players who want to feature in international leagues must first formally retire from cricket in India.
Chand's Statement to Media
In his statement to media, Chand said,
"I'm delighted to take the next step in my cricket career by being part of the long-term growth of American cricket and the launch of Major League Cricket. I'm excited to have the opportunity to play for the Strikers in Minor League Cricket starting this weekend and help grow the sport locally in the Bay Area, where I have already seen impressive passion for the game of cricket."
Unmukt Plays First Game for Socal Lashings
Twenty-eight-year-old Unmukt played his first game for Strikers against Socal Lashings in August. In his statement to media, Chand sounded buoyant when he spoke about what he expected to see in his future cricket career.
"Being an eternal optimist, I feel the road ahead of me is going to lead me to an exciting new journey and I can add much more value to it. I feel more complete as a cricketer and a human being and I am ready to take the leap of faith and enter into a new territory and contribute my best." he said.
MLC Poised for Take Off
Major League Cricket in USA is poised to take off. Owners of the IPL franchise, Kolkata Knight Riders, who already own the Trinbago Knight Riders franchise in the Caribbean Premier League, have announced their intention to buy a team in the North American league. Twenty-seven city-based teams from across the nation take part in USA's national T20 cricket tournament called the Minor League Cricket Championship that was launched this year. The competition is devised to feature more than 200 matches hosted at 26 venues across the USA, with over 400 participating players.
As stated on its website by the MLC,
"Minor League Cricket will provide a foundational structure for cricket in the United States, providing a pathway to Major League Cricket and the United States National Team for the nation's best players."
Four Other Players Follow Chand's Example
Another young Indian who has taken the same route as Unmukt is his U-19 teammate Smit Patel. Patel who was in the 2012 U-19 world cup winning squad has also announced his retirement from Indian cricket. Patel, who is also 28, has played first class cricket in the Ranji Trophy for Tripura, Baroda and Goa, scoring 11 tons and 14 fifties in the process. Young Manan Sharma who has represented Delhi in the Ranji Trophy, alongside Kohli, Pant, Gambhir, Dhawan and Ishant Sharma, played for Kolkata Knight Riders in the 2016 season is also a participant in the MLC this year. The off spinner has taken 113 wickets in first-class cricket. Another player who has chosen to join major league cricket in the USA is thirty-eight-year-old Sidharth Trivedi. Siddharth, a right-arm fast bowler who played for Rajasthan Royals from the inaugural season of the IPL until 2013, has taken 268 first-class wickets for Gujarat. He has been signed up by the MLC franchise St Louis Americans. Allrounder Milind Kumar who played for Delhi, Sikkim and Tripura in the Ranji Trophy is yet another Indian player who has decided to follow in Unmukt Chand's footsteps. Milind has also played in the IPL For Royal Challengers Bangalore and Delhi Daredevils.
Similar news