23.08.2021,15:08 165 0
CPL 2021: Barbados Tridents to Be Renamed as Barbados Royals after Takeover by IPL Franchise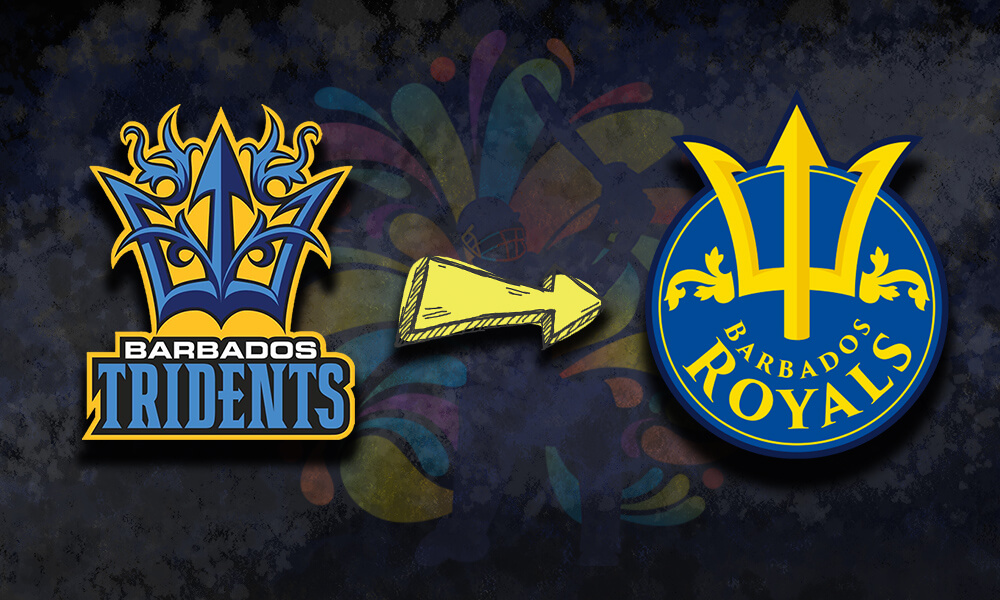 The IPL is on course to defining what the CPL is. After being bought by an IPL franchise, the Caribbean Premier League squad earlier known as Barbados Tridents will henceforth be called Barbados Royals. The Indian Premier League continues to strengthen its footprint on the global cricketing landscape after a majority stake in the Barbados Tridents was bought by the owners of the IPL franchise of Rajasthan Royals. The Royals have followed in the footsteps of two previous IPL franchises who bought teams in the CPL.
KKR and Punjab Kings, Other IPL Franchises that Own CPL Teams
In 2015, Red Chillies Entertainment, owners of the IPL franchise Kolkata Knight Riders, became sole owners of the CPL franchise Trinbago Knight Riders. In 2020, KPH Dream Cricket Private Limited, the owners of the IPL franchise Punjab Kings, followed suit and took possession of the CPL franchise St Lucia Zouks.
EM Sporting Holdings Ltd, a majority shareholder of the Royals franchise, recently increased their stake-holding to 65%. Manoj Badale, who owns EM Sporting Holdings Ltd, has weighed in on the matter. According to Manoj, Royals welcomed the opportunity to provide their fans the joy of following their favourite teams around the globe.
Manoj Badale Weighs in
In a statement to a media outlet, he asserted,
"The idea of creating a global network behind the Royals brand is something that we are keen to do for many years, it was the opportunity too good to miss. The IPL is only on our screen for a short period of the annual calendar. Secondly, it gives our fans an opportunity to follow Royals teams across the world and in different locations. Thirdly, from a cricketing perspective to trial new things."
Sangakkara, Royals Director of Cricket, Will Oversee Operations in the CPL
Cric-life.com has learned that the IPL owners of the Barbados outfit plan to continue with West Indian all-rounder Jason Holder as the skipper. The operations of the CPL will be overseen by Kumar Sangakkara, director of cricket for the Royals franchise in the IPL. The Barbados franchise was warmly welcomed to the Royals' stable by the wicket-keeper-batsman and former skipper of Sri Lanka. Sangakkara expressed his faith in the bounty of cricketing skills in the Caribbean and his conviction that EM Sporting Holdings Ltd would be able to exploit the local talent in developing and innovating strategies aimed at improving the CPL ranking and growing the Royals group. Barbados have won the CPL title twice, a feat that only Trinbago Knight Riders and Jamaica Tallawahs have replicated. Incidentally, TKR have won three titles, including their last one in the CPL 2020.
CPL 2021 Set to Begin on 26 August
Hero CPL 2021, which is scheduled to begin on 26 August, will culminate with the final game on 15 September. All matches will be held in St. Kitts and Nevis.
Similar articles