22.01.2021,12:01 577 0
Most Consecutive Wins in ODI Cricket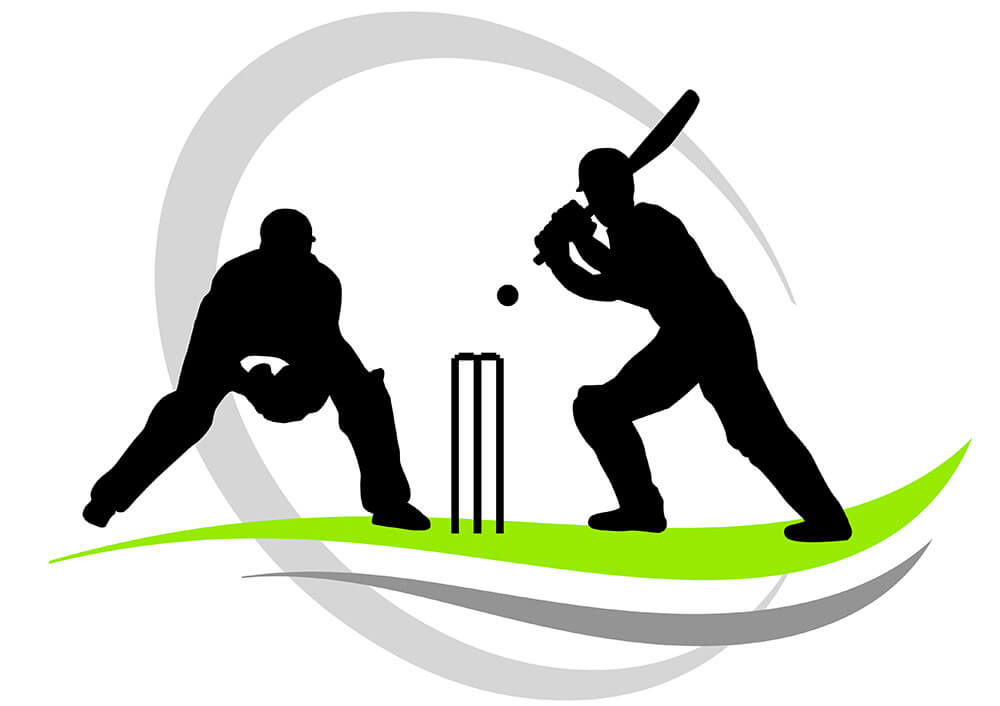 One-day cricket is one of the most unpredictable formats of the game, with one innings or an inspired bowling spell having the capacity to change the direction of the match.
Here is a rundown of the 4 longest winning streaks in ODI cricket history.
South Africa – 12 Consecutive Wins – 2016/2017
South Africa surged to the top of the ICC ODI cricket rankings at the back end of 2016, with an impressive 12-match winning streak. Their good form began with a comprehensive win over Ireland in home conditions before they turned on the style to hammer Australia 5-0 in what was billed as a hotly-contested ODI series. The start of 2017 saw no change in the Proteas form as visitors Sri Lanka were also whitewashed 5-0 at home before the streak was ended in the second game of South Africa's tour of New Zealand in February 2017.
Pakistan – 12 Consecutive Wins – 2007/2008
Pakistan have always possessed an explosive ODI side and towards the end of 2007, some of their biggest names found good form. The Greens got ticking with a tight win over India in November 2007 before thumping Zimbabwe 5-0 in home conditions at the start of 2008. Neighbours Bangladesh were the next side to try their luck, but they too were beaten 5-0 before Pakistan followed that up with a return win in Dhaka a few months later. Bangladesh finally stopped the streak in June 2008, but that side is still admired within Pakistan cricketing folklore.
South Africa – 12 Consecutive Wins – 2005
Whilst 2005 is often remembered for the Ashes contest between England and Australia, South Africa's impressive ODI winning streak is etched into the memories of Proteas fans. Confidence was high after beating England in the Spring of 2005, which carried on over to a 3-0 series win over Zimbabwe at home. They then turned on the style to beat West Indies 5-0 away from home – a result that made the cricketing fraternity stand up and take notice. New Zealand visited South Africa later in the year and also suffered a series loss but managed to break the streak in the 4th game of the contest.
Australia – 21 Consecutive Wins – 2003
Few sides have defined the way cricket is played as Australia have done it through generations. Their great side of 2003 continues to be talked about as one of the best ever to play the game. The Baggy Greens came into the series fresh off the back of a home Ashes win and thumped England and Sri Lanka in a home tri-series before heading to South Africa for the ICC Cricket World Cup. With star names in their side, Australia remained unbeaten throughout the tournament as they regained their World Cup title in style. The impressive form continued as they toured the West Indies, going 4-0 up in the series before seeing their streak come to an end after 21 consecutive wins.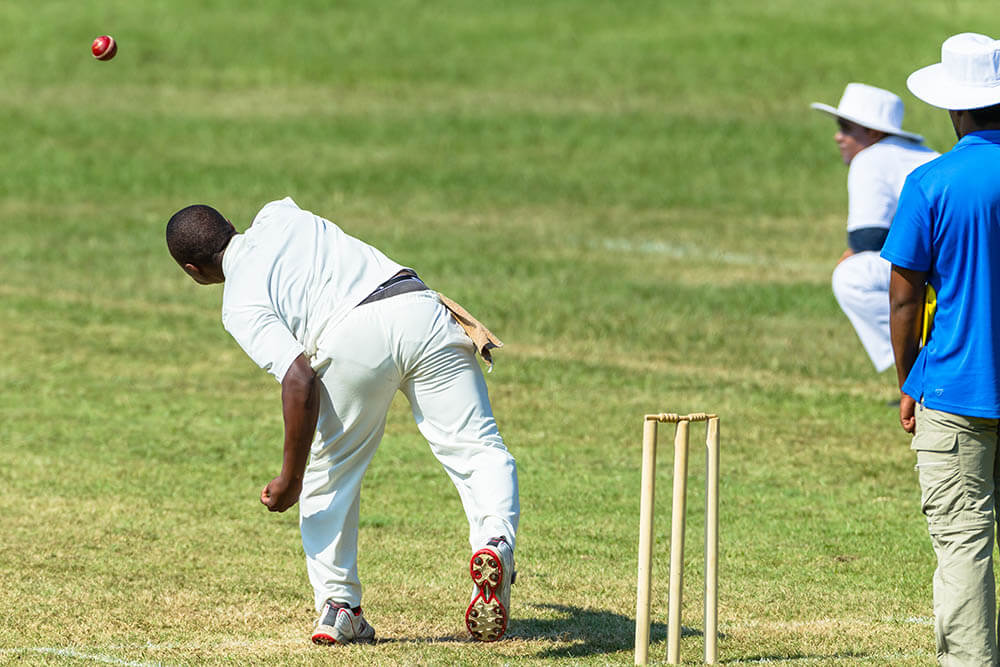 Most Consecutive International Centuries
Getting into good nick as a batsman is essential and cashing in when the runs are flowing is the ultimate aim for any cricketer.
Here is a rundown of the 11 batsmen to have scored 3 or more ODI centuries in a row.
Zaheer Abbas – Pakistan – 3 Centuries – 1982/3
Scoring runs for Pakistan against India can etch your place into cricketing folklore and Zaheer Abbas achieved the feat when he became the first man to score 3 consecutive ODI centuries. His runs helped Pakistan beat India in an enthralling series in 1982/3 and he became an integral part of their successful side.
Saeed Anwar – Pakistan – 3 Centuries – 1993
Solid openers have always been an important part of Pakistan's cricketing strategy and when compared to Saeed Anwar, few batsmen in world cricket proved more reliable. His streak of centuries in 1993 came against Sri Lanka and the West Indies as Pakistan triumphed in a home tri-series.
Herschelle Gibbs – South Africa – 3 Centuries – 2002
Few batsmen in world cricket were as feared as Herschelle Gibbs, with the South African opener known for his power hitting. When the Proteas arrived in Sri Lanka for the ICC Champions Trophy, Gibbs was in fine form – registering consecutive tons against Kenya, India and Bangladesh.
AB de Villiers – South Africa – 3 Centuries – 2010
AB de Villiers made a reputation as one of the most skilful batsmen to have ever played the game and in 2010 he was at the peak of his powers. India (twice) and the West Indies had no answer as De Villiers took the game away from them all with a deft combination of power and touch.
Quinton de Kock – South Africa – 3 Centuries – 2013
The current crop of South African cricketers is spearheaded by Quinton de Kock, who burst onto the international scene in 2013. His three consecutive centuries against a strong Indian side introduced him to the cricketing world and he is currently captain of the South African ODI team.
Ross Taylor – New Zealand – 3 Centuries – 2014
New Zealand have developed into one of the most consistent sides in world cricket and middle-order batsman Ross Taylor has been a microcosm of their success. His three consecutive centuries came against India in home conditions and Pakistan in Dubai – a testament to his versatility in all conditions.
Babar Azam – Pakistan – 3 Centuries – 2016
Current Pakistan ODI skipper Babar Azam introduced himself to the cricketing fraternity with three consecutive tons against the West Indies at the back end of 2016. His fluent stroke making coupled with an appetite for runs makes him one of the most prized wickets in world cricket currently.
Jonny Bairstow – England – 3 Centuries – 2018
Current ICC World Cup champions England have a wealth of talent at their disposal and in Jonny Bairstow, they have one of the most devastating batsmen in world cricket. His two centuries in New Zealand at the start of the year were backed up with a ton against Scotland, which kickstarted an impressive year for the Yorkshireman.
Virat Kohli – India – 3 Centuries – 2018
Talismanic Indian batsman Virat Kohli continues to push the boundaries within world cricket and the West Indies had no answer to his talents in 2018. Kohli blundered the West Indian attack to all parts in home conditions as India wrapped up a comfortable ODI series win.
Rohit Sharma – India – 3 Centuries – 2019
Scoring centuries in world Ccp cricket is the pinnacle for most batsmen and Indian opener Rohit Sharma managed to score three on the spin during the 2019 Cricket World Cup. Tons against England, Bangladesh and Sri Lanka were impressive but ultimately in vain as India were eliminated during the semifinal stages.
Kumar Sangakkara – Sri Lanka – 4 Centuries – 2015
One of the all-time greats of the game, it is perhaps no surprise to see Kumar Sangakkara as the only man in the history of ODI cricket to have registered 4 consecutive centuries. Sri Lanka were fancied by very few during the 2015 ICC World Cup, but Sangakkara almost single-handedly pushed them over the line. His tons against Bangladesh, England, Australia and Scotland enabled Sri Lanka to reach the semifinals where they ultimately fell short, but Sangakkara's efforts have been etched into the cricketing history books.
Similar articles