03.02.2022,14:02 727 0
Most Wickets Taken in 2017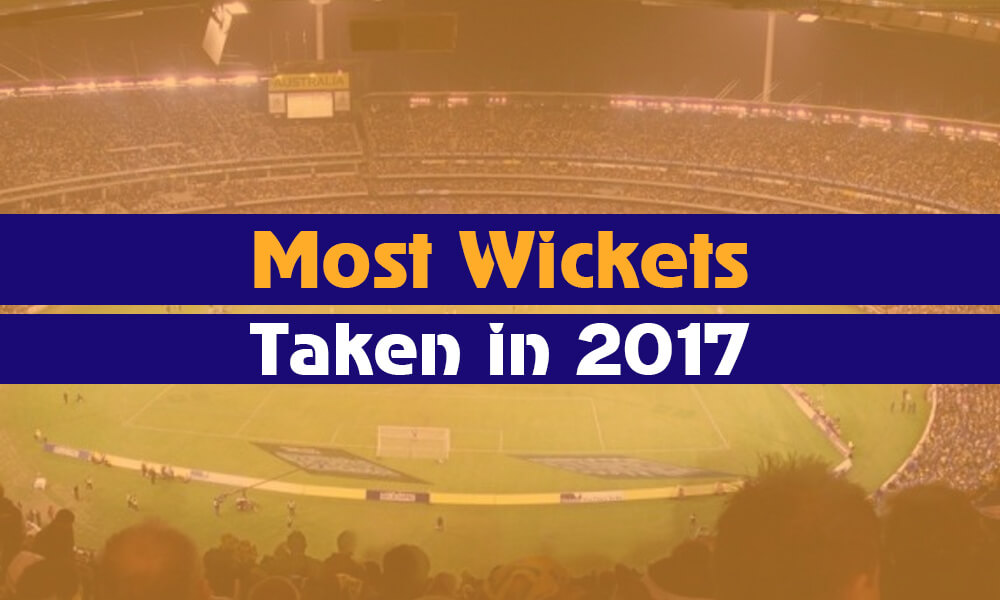 A good year of cricket can greatly boost a player's career, cementing their status as a reliable player in the mind of the captain, coach, and selectors for the foreseeable future and securing their presence in the team.
When such a year arrives for a bowler, they can become the bane of any opposition. Today, we'll take a look at the 10 bowlers who had such a year in 2017.
1. Nathan Lyon (Australia)
This Aussie spinner might not be the most prolific of bowlers, but he certainly has his moments. In 2017, Lyon topped the list of wicket-takers, picking up 63 wickets at 23.55 across 11 matches. He picked up a wicket every 52.2 deliveries.
2. Kagiso Rabada (South Africa)
After a brilliant start to his career in 2016, Rabada continued to improve with 57 wickets in the following year. During this time, he averaged a ridiculous 20.28 and had a murderous strike rate of 37.8 over 11 games.
3. Ravichandran Ashwin (India)
The man who topped the list the year before slipped down to third place, grabbing 56 wickets in 11 matches. He averaged 27.58 per wicket, which came every 59.3 balls, which still shows incredible consistency over a 2-year period.
4. James Anderson (England)
Even though he hit 35 that year, Anderson's bowling prowess stayed where it was. He got rid of 55 batters that year at a ridiculous average of 17.58 across 11 matches. His strike rate for the year was 46.4.
5. Ravindra Jadeja (India)
A no-nonsense all-rounder who can carry entire games on his back, Jadeja had a great 2017 with 54 wickets from 10 matches, averaging 23.05 with a strike rate of 56.5.
6. Rangana Herath (Sri Lanka)
Although 52 wickets in 2017 was a few steps down for him, the Lankan spinner's statistics were still solid just a year before his retirement. That year, he averaged 27.53 and struck every 53.6 deliveries across 11 matches.
7. Keshav Maharaj (South Africa)
For someone playing in a country with mostly pace-friendly pitches, this South African spinner had a great year in 2017. He picked up 48 wickets from 11 matches at 23.41, striking every 46.3 balls.
8. Yasir Shah (Pakistan)
After a solid 2016, the Pakistani leggie returned the following year to take a spot in the list of the top 10 wicket-takers. He only played 6 matches, but picked up an astounding 43 wickets, averaging 28.88 with a strike rate of 55 flat.
9. Morne Morkel (South Africa)
The younger Morkel brother bowled his heart out in 2017, taking 39 wickets at 23.02 with a strike rate of 44.2. What makes this even more special is that he did so in just 9 matches.
10. Neil Wagner (New Zealand)
One of New Zealand's dreaded pace quartet, Wagner shined bright in 2017 with 36 wickets from just 7 games. His average and strike rate were 25.47 and 45.6 respectively.
Similar articles