03.02.2022,15:02 1079 0
Most Wickets Taken in 2018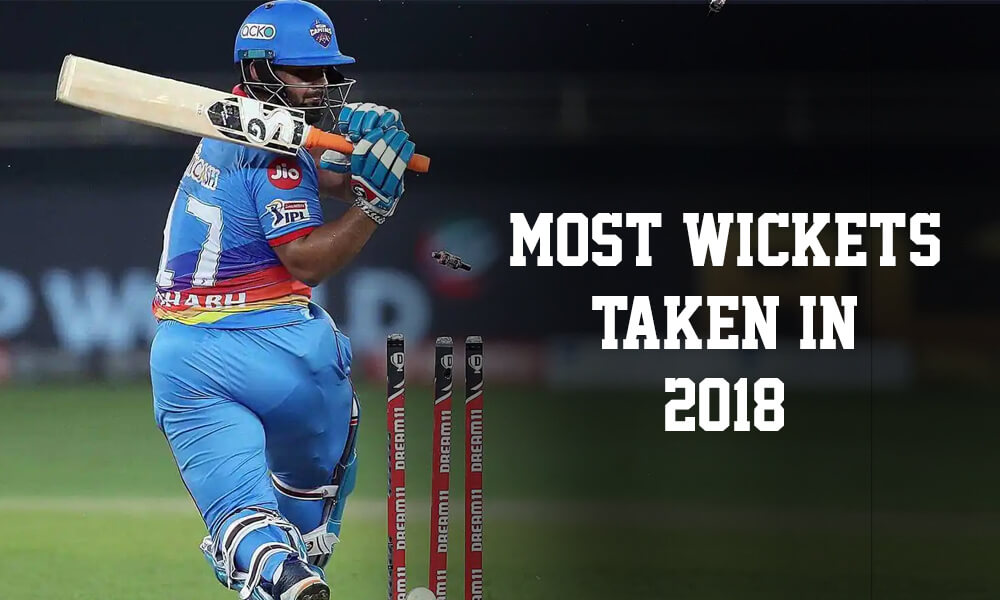 Although batters are generally more popular than bowlers, bowling and batting are equally important in cricket. This is especially true in Test cricket where bowlers aren't restricted to only bowling a fifth of the allotted overs, which allows them to pull off some truly spectacular feats, such as picking up all 10 wickets in a match.
While there were no such incredible feats in 2018, the year saw plenty of superb bowling performances. Here are the 10 bowlers who got things right that year.
1. Kagiso Rabada (South Africa)
Rabada's incredible rise continued into 2018 as he topped the wicket-takers list. His haul of 52 wickets may not have been much, but his average of 20.07 and strike rate of 38.2 were more than commendable.
2. Dilruwan Perera (Sri Lanka)
This off-spinner had average stats throughout his career, but 2018 was an outstanding year for him. He bagged 50 wickets at 29.32, and while that might not sound like a great average, it's still much better than his lifetime number. Perera struck every 56.4 deliveries that year.
3. Nathan Lyon (Australia)
Although overshadowed by Shane Warne as far as being an Aussie spinner goes, Lyon nevertheless bowls very well on a good day. 2018 was a good year for him, with 49 wickets to his name averaging 34.02 runs per wicket and striking every 75.3 deliveries.
4. Jasprit Bumrah (India)
The Indian pacer might have a bizarre bowling action, but he certainly makes it count. He had 48 wickets to his name in 2018, with just 21.02 runs and 47.4 deliveries separating each.
5. Mohammed Shami (India)
One of the most improved cricketers over the last few years, Shami began to make his presence felt in 2018 with 47 scalps. He averaged 26.97, and had a strike rate of 49.
6. Pat Cummings (Australia)
The current Aussie Test captain bamboozled batters with his pace and variation in 2018, collecting 44 victims at just 19.97 with a strike rate of 42.8.
7. James Anderson (England)
England's premium pace bowler had a solid 2018 even by his standards, taking 43 wickets at 22.51 in just 12 matches. He struck once every 54.6 deliveries.
8. Taijul Islam (Bangladesh)
It's not usual for Bangladeshi players to make this list considering the low number of Tests they play, but Taijul bolstered his reputation as a solid Test spinner in 2017, taking 43 wickets in 7 matches at an average of 22.97 and strike rate of 46.4.
9. Mehidy Hasan Miraz (Bangladesh)
The second Bangladeshi spinner on this list is a terrific young talent who has experience well beyond his years. In 2018, Miraz played 8 matches and got 41 wickets at the cost of 22.12 runs each. He struck every 43.7 deliveries.
10. Ishant Sharma (India)
The tall, lanky Indian used all his aggression to dismiss 41 batters in 2018, averaging 21.8 and striking every 49 balls.
Similar articles