26.01.2021,13:01 11427 0
Top 10 Largest Winning Margins in ODIs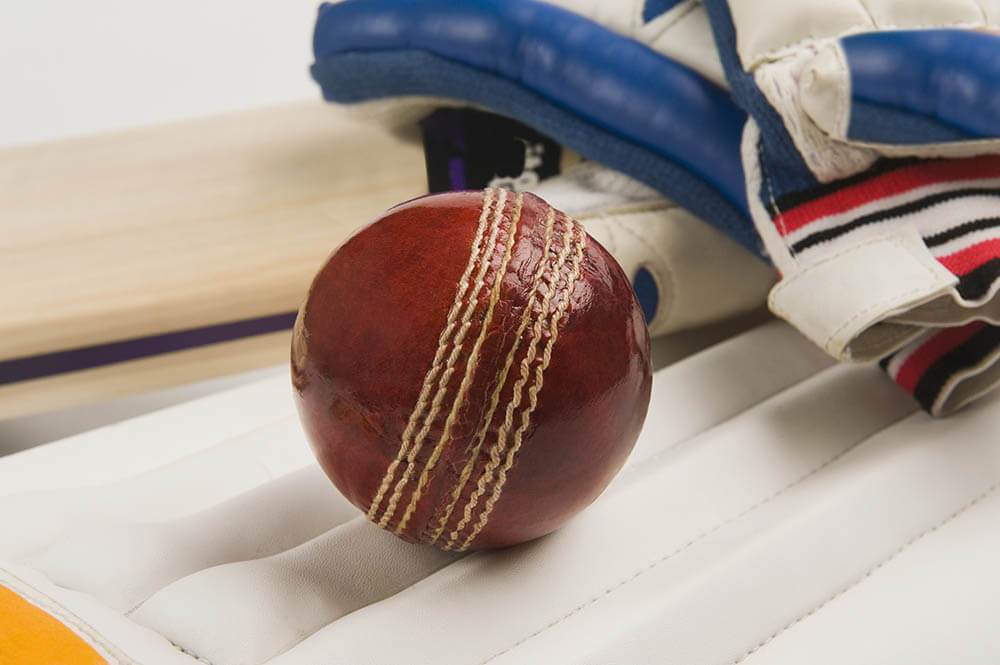 In this article, we are going to take a look at some of the biggest victories in ODI cricket. There have been many ODIs with the team batting first winning by more than 200 runs, but we will take a look at top ODI winning margins listed below.
New Zealand – won by 290 runs
Australia – won by 275 runs
South Africa – won by 272 runs
South Africa – won by 258 runs
India – Won by 257 runs
South Africa – won by 257 runs
Australia – won by 256 runs
India – won by 256 runs
Pakistan – won by 255 runs
Sri Lanka – won by 245 runs

Most of these wins have been achieved by strong teams against minnows such as Namibia, Hong Kong, Ireland, while some have come against good teams like Sri Lanka, West Indies and India. Let's begin with New Zealand's win over Ireland by 290 runs.
New Zealand – Won By 290 Runs
The highest ODI winning margin was achieved in the 2008 ODI between New Zealand and Ireland. The match took place in Aberdeen as a part of a tri-series event. New Zealand batted first in that match and scored 402 for the loss of just 2 wickets. James Marshall and Brendon McCullum opened the innings for New Zealand and both scored centuries – 161 and 166 respectively. Ireland had a big task at their hands. It proved too much as Ireland just kept losing wickets and finally folded to 112 runs, thus losing the match by 290 runs – the highest ever margin in the history of ODI cricket.
Australia – Won By 275 Runs
The second-highest margin of victory came for Australia against Afghanistan in Perth. This was the league match of the 2015 ICC ODI World Cup. The match was held on 4 March 2015 and Australia defeated Afghanistan by 275 runs. Afghanistan won the toss and asked Australia to bat first. David Warner scored 178 at the top of the order, Steve Smith and Glenn Maxwell in the middle order also contributed to their team's success with 95 and 88 runs respectively. Finally, Australia posted 417 at the end of their innings. The huge task overwhelmed Afghanistan and they were skittled for just 142 runs, thus, giving a huge victory to Australia.
South Africa – Won By 272 Runs
The third-highest winning margin in ODIs was achieved by South Africa against Zimbabwe. The match took place on 22 October 2010 in Benoni. South Africa won the toss and elected to bat first. The openers, Graeme Smith and Hashim Amla, gave them a quick start and then JP Duminy and AB de Villiers capitalised on it by scoring a couple of centuries – 129 (117 balls) and 109 (99 balls) respectively. Later on, the tail also made its contribution, stretching the score to 399 for South Africa. The target proved too big to handle for Zimbabwe as they were regularly losing wickets in chase and were all out for 127 by the end of the 29th over, giving South Africa a 272-run victory.
South Africa – Won By 258 Runs
Next are again South Africa included in the list for their big win over Sri Lanka at home in Paarl on 11 January 2012. This was a humiliating defeat for Sri Lanka. The match was the first game of the 5-match ODI series. South Africa won the toss and elected to bat first. Hashim Amla at the top of the order made a century. He along with a couple of half-centuries from Jacques Kallis and AB de Villiers helped South Africa get over 300. The target was not that big, but the combination of Morne Morkel and Tsotsobe took 7 wickets for 29 runs. Eventually, Sri Lanka folded meekly for 43 runs. South Africa won the match by a huge margin of 258 runs.
India – Won By 257 Runs
Fifth on this list are  India who scored a big win over Bermuda in the 2007 ODI World Cup. The match was held on 19 March 2007 in Port of Spain. Batting first, India lost Uthappa early to one of the most memorable world cup catches by Dwayne Leverock. However, Ganguly and Sehwag took the score to over 200 by the 30th over. In the next 20 overs, India more than doubled the score to reach 413 for the loss of 5 wickets. Sehwag scored a century, 114 off 87 balls. In the chase, Bermuda ended up with 156 all out in 44th over, handing India a big win by a margin of 257 runs. Anil Kumble and Ajit Agarkar took 3 wickets each.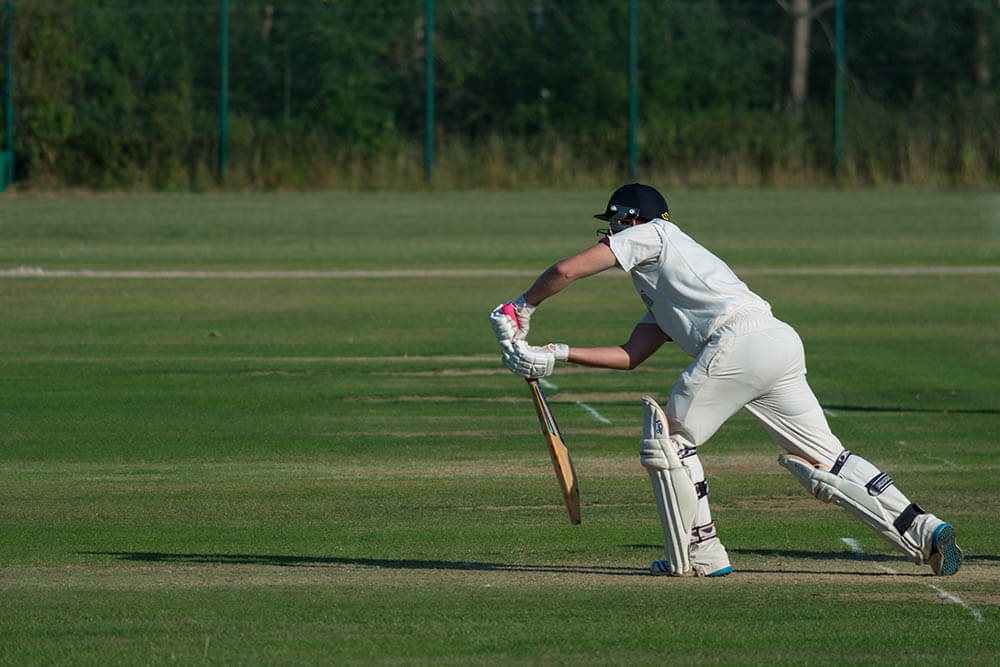 South Africa – Won By 257 Runs
Placed sixth, we have South Africa again who won by a big margin of 257 runs against West Indies in the league match of the 2015 ICC ODI World Cup on 27 February 2015 in Sydney. South Africa won the toss and batted first. They were going at about 5 an over until the 30th over. In the next 20 overs, they scored at the pace of about more than 12 runs an over thanks mainly to the insane knock of 162 off just 66 deliveries by AB de Villiers. He hit 17 fours and 8 sixes. At the end of this carnage, South Africa posted 408 on the board. West Indies had a tough task and the high pressure played its part as they lost 7 for 63 in this big chase. Some lower-order runs by Jason Holder helped them reach 151. Imran Tahir took 5 wickets for South Africa.
Australia – Won By 256 Runs
Australia's huge victory over Namibia in the league stage of the 2003 ICC World Cup is placed seventh on this list. The match took place in Potchefstroom on 27 February 2003. Australia won the toss and elected to bat first. None of them scored centuries, but 3 half-centuries from Hayden, Symonds and Lehmann helped them reach 301 at the end of 50 overs. In response, Namibia just couldn't manage to do anything. Captain Kotze was the only batsman to reach double figures – 10 runs – as Namibia were bowled out for meagre 45 runs. Glenn McGrath took 7 wickets for 15 runs to help Australia win by 256 runs.
India – Won By 256 Runs
The 2008 Asia Cup involved associate nations like Hong Kong. India scored a big victory against them in Karachi on 25 June 2008. Winning the toss and batting first, India scored 374 for 4 thanks to twin centuries from MS Dhoni and Suresh Raina. In response, Hong Kong were bowled out for 118 in the 37th over of the match. Piyush Chawla took 4 wickets 23 runs to help India win by 256 runs.
Pakistan – Won By 255 Runs
Pakistan's big win by a margin of 255 runs over Ireland away from home in Dublin is placed ninth on this list. It was a shortened match of 47 overs in each innings. Batting first, Pakistan scored 337 runs with the help of a century from opener Sharjeel Khan. He scored 156 off just 86 deliveries with 16 fours and 9 sixes. In response, Ireland could manage just 82 runs and were bowled out under 25 overs. Imad Wasim took 5 wickets for just 14 runs.
Sri Lanka – Won By 245 Runs
Sri Lanka's big win over India in Coca Cola Champions Trophy final in Sharjah back in 2000 was a huge event. Sanath Jayasuriya played a scintillating knock of 189 off 161 deliveries with 21 fours and 4 sixes to help Sri Lanka put 299 on the board in the grand finale. India just could not get on with the chase and kept losing wickets at regular intervals. Robin Singh became the top scorer for India with 11 runs. Nobody else reached double figures. Chaminda Vaas and Muralitharan took 8 wickets for just 20 runs.
Similar articles