04.10.2021,17:10 843 0
Royal Challengers Bangalore vs Sunrisers Hyderabad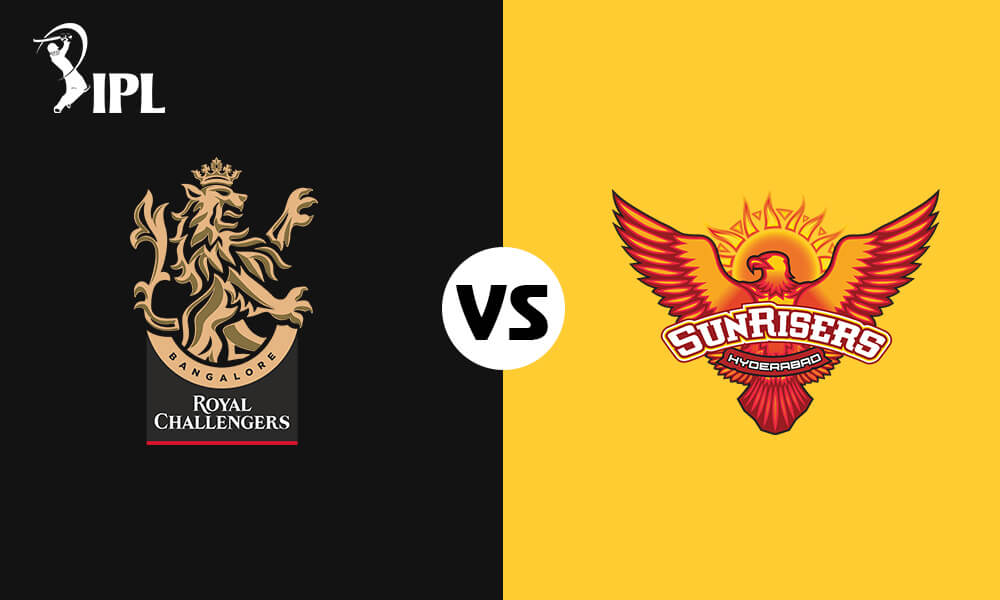 It will be Royal Challengers Bangalore vs Sunrisers Hyderabad on October 6, in the IPL 2021, when the sides meet in Abu Dhabi. While RCB have already qualified for the playoffs, SRH have been knocked out, making this game inconsequential. But both teams will be playing for pride, especially SRH who have had a poor run this year.
Match Predictions and Betting Odds
Last Meeting
These teams last met on 14 April 2021 in Chennai. RCB batted first and despite the loss of two wickets within the powerplay were well-placed at 91 for 2 in 12 overs. But SRH did well to restrict Virat Kohli's men to 149/8 in their allotted overs. For RCB, Maxwell was the top scorer with 509 from 41 balls. For SRH, Jason Holder, who took 3/30, was the best bowler on the night.
When SRH replied, they lost Wriddhiman Saha's wicket early on, but a 2nd wicket stand took them to a healthy-looking 96 for 2 in the 14th over. But once Warner was out, the innings unraveled. As things transpired, SRH finished on 143/9. Warner was their top scorer with 54 from 37 balls. For RCB, Shahbaz Ahmed took three wickets.
H2Hp>

Match Predictionp>In our match 52 prediction, we forecast victory for RCB over SRH on 6 October. Betting Oddsp>Betting odds offered by bookmakers favour RCB to prevail over SRH on 6 October. Summaryp>We have considered the current form, H2H, and bookmakers' odds as the basis of our RCB vs SRH match prediction. RCB are stronger in all aspects of the game. The SRH batting lineup is top-heavy, while the bowling, apart from Rashid Khan, lacks penetration. By contrast, RCB have arguably the strongest middle order of the ongoing competition, They also have some consistent wicket-taking bowlers in Harshal Patel and M Siraj.
Similar news