14.01.2021,14:01 360 0
First 200 in ODI Cricket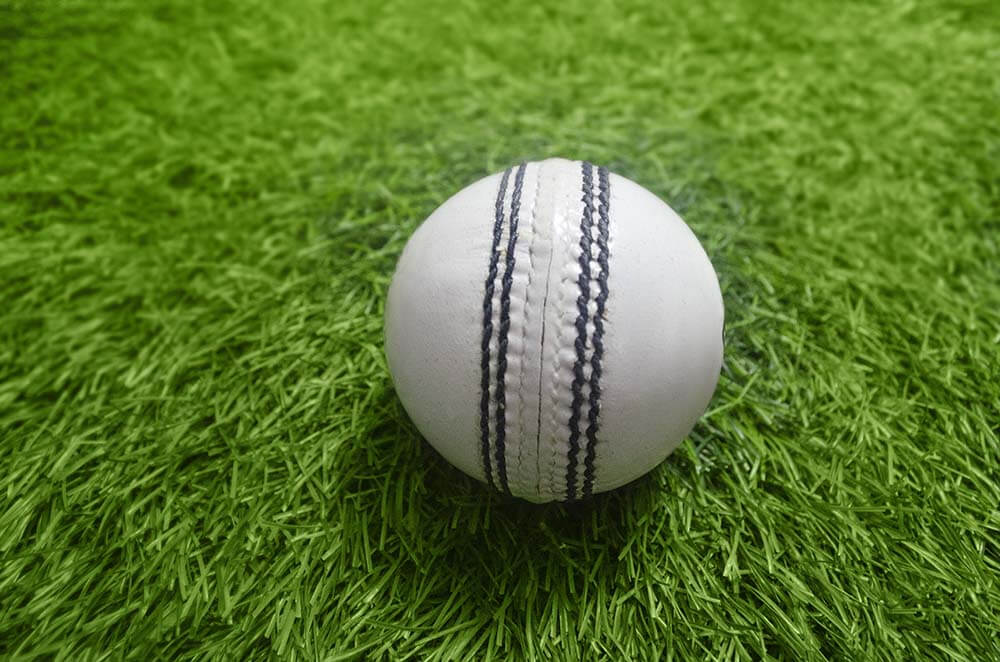 ODI Cricket started in 1971. The ODIs were mostly low-scoring events despite being 60 overs long. However, when Kapil Dev scored 175 in the 1983 ODI World Cup and Sir Vivian Richards scored 189 the very next year, it seemed quite likely that someone would score 200 in ODIs someday. However, despite many batsmen reaching the score of about 180 and 190, nobody seemed to be able to cross the line and get over the other side of 200. Finally, it happened. It was 2010. Sachin Tendulkar, arguably the greatest batsman, and unarguably the greatest limited-overs batsman ever, scored exactly 200 not out. That innings inspired a string of cricketers around the world to score 200s in ODIs. Rohit Sharma, Sachin's fellow Mumbaikar, has done it not once but three times in ODIs.
Here's a list of all such players who have scored 200 in ODIs: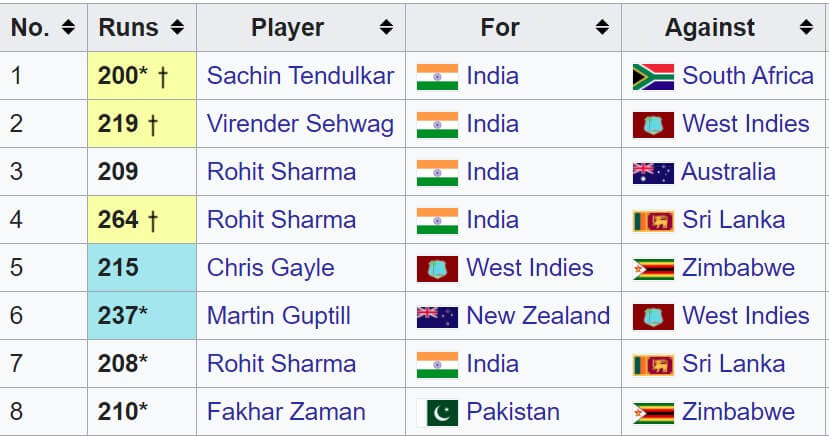 All of this was not possible if Sachin had not shown to the world that it was possible to score 200 in ODIs. Let's take a closer look at Sachin's historic innings.
Sachin Tendulkar – First Man to 200 Runs in ODIs
It was the second ODI of the South African tour of India in 2010. India were already up in the series with the win in the first ODI. The 2nd ODI was played in Gwalior on 24 February 2010. MS Dhoni won the toss and India elected to bat first against a bowling lineup that contained the likes of Dale Steyn and Jacques Kallis.
India opened the batting with the batting pair of Virender Sehwag and Sachin Tendulkar. Sehwag departed early in just the fourth over of the match. Sachin was then joined by Dinesh Karthik batting at number 3. When India crossed 50 in 8th over, Sachin had already crossed 30. Sachin reached 50 in the 12th over in just 37 deliveries. India's score was in the 80s.
Then onwards, the game slowed down a little bit. Still, Sachin Tendulkar reached his century in 90 deliveries on the last ball of the 28th over with India's score reading 176 for the loss of one wicket. It was his 93rd century in international cricket and 4th against South Africa in ODIs.
Karthik got out in the 34th over after a partnership of 194 with Sachin Tendulkar. In the partnership, Sachin's contribution was 108 off 92 deliveries. Since then, Sachin's upped the tempo a little bit to complete 150 off 119 deliveries in 38 overs. There were still 12 overs left and 200 was a definite possibility.
India reached 300 in 41st over of which Sachin had scored 168 of 128 deliveries. Sachin was tired by then and thus Dhoni took it upon him to score some quick runs. Sachin was steadily moving towards the historic moment. Finally, the moment came on the 3rd delivery of the 50th over, when Sachin just steered one behind point for a single to become the first man in the history of ODI cricket to score a double-hundred in just 147 deliveries. His last 100 runs came off just 57 deliveries and the innings itself was full of some spectacular hitting that had all the aspects such as power, elegance and, at times, brutality.
It was an innings that had class written all over it. It was the four-minute-a-mile moment in cricket and it was the perfect cricketer who made it happen – none other than Sachin Tendulkar.
Similar articles