06.10.2021,11:10 89 0
The Ashes: COVID, Quarantine, and Joe Root – Answering the Key Questions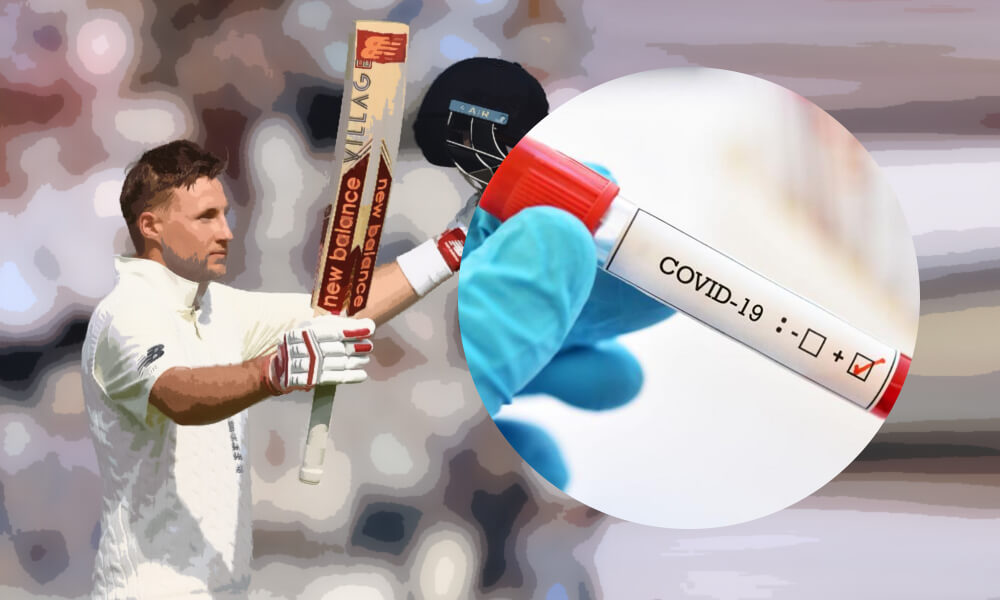 COVID cricket. It's a phrase you may have heard bandied around in the last year. Every sport across the globe has been affected by the pandemic, and cricket is no exception. There has been a lot of speculation as to how the boards will conduct tournaments and series amid the crisis, given that players' and people's safety comes first. Under such circumstances, all the eyes are on the Ashes. England has to tour Australia for the upcoming Ashes in December. However, fresh new cases in Queensland have put the most anticipated series of the year in jeopardy. In the beginning, England players opted to pull out of the series concerning the COVID crisis, and at one point, it was speculated that the Ashes will be postponed for the greater good. Now, after both countries' Prime Ministers have their say on the series, the situation is coming to a head.
It Is Decision Time
England players have been proposed new touring conditions in the COVID era that will protect the cricketing players and enhance their safety. However, it swings on a cricket board's decision to allow such conditions. The Ashes 2021 tour is going ahead as planned, with England cricket stars set to fly off in early December for an intense five-match Test series against Australia at home Down Under. Many people believed that this year's Ashes would be postponed indefinitely due to health concerns relating to COVID but both boards have come together agreeing that the best way forward was not to postpone or cancel the series altogether but rather try and get back into full swing by taking necessary precautions during matches like wearing protective gear while batting and bowling along with other cricketing rules. The COVID-19 cricket series is an accepted move that will reassure the sport's many fans and take back its original charm in a bid to bring cricket into full swing again, post the pandemic.
However, it is totally up to the players whether they choose to play or not to play. In fact, England captain Joe Root has seemed clueless about the Australian tour, which begins on December 8, 2021. The concern arose when it came to light that an Australian domestic fixture had been postponed due to rising cases of COVID-19 in Queensland. Officials still believe that the tournament is not under any threat if things go as planned and proposed. However, what changes have been made in the order and who will play for England for the five-Test match bilateral series are still up in the air.
Proposed Ashes 2021 Schedule
The Australian Cricket Board has proposed a schedule for the upcoming 2021 Ashes and hopes that it will go on as planned. The first Test match begins at the Gabba cricket ground in Brisbane, with matches following at the Adelaide Oval, MCG, Sydney Cricket Ground, and then finally finishing up back home at WACA. The proposed series has already set off alarm bells of sorts due to COVID cases being reported throughout Australia. However, if players are willing to take part in these new rules that have been proposed, then cricketing fans can expect to see the Ashes series go ahead as planned. If everything goes according to the plan, this is how it all will look like:
Date 
Match Details 
Time 
Dec 08, Wed – Dec 12, Sun
Australia vs England, 1st Test

The Gabba, Brisbane

5:30 AM

12:00 AM GMT / 10:00 AM LOCAL

Dec 16, Thu – Dec 20, Mon
Australia vs England, 2nd Test

Adelaide Oval, Adelaide

9:30 AM

04:00 AM GMT / 01:30 PM LOCAL

Dec 26, Sun – Dec 30, Thu
Australia vs England, 3rd Test

Melbourne Cricket Ground, Melbourne

5:00 AM (Dec 26)

11:30 PM GMT (Dec 25) / 10:30 AM LOCAL

Jan 05, Wed – Jan 09, Sun
Australia vs England, 4th Test

Sydney Cricket Ground, Sydney

5:00 AM (Jan 05)

11:30 PM GMT (Jan 04) / 10:30 AM LOCAL

Jan 14, Fri – Jan 18, Tue
Australia vs England, 5th Test

Perth Stadium, Perth

8:00 AM

02:30 AM GMT / 10:30 AM LOCAL
What About Joe Root Not Going to Australia?
Joe Root has already stated his desire to go on the Ashes tour of Australia. However, he is in no such position to make any public statement without the consent of his players. If he gives the nod ahead of the tour, it will put a lot of pressure on the remaining teammates. So, the English captain has kept his mouth shut for the time being. Remember that England has only won four Test matches in Australia in this century. So, the English team is desperate to make a mark in this year's Ashes. However, with absentees like Jofra Archer and Ben Stokes, it is going to be a tough turf for English players.
Given the COVID crisis in Australia, the captain himself has two children. So, he won't be making any radical decisions. At this point, the health of the family comes first. Hence, he won't confirm an Ashes place until the time is right.
The cricket board is expected to make an official statement in this regard very soon, after which it will be evident whether England players are willing to take part or in matches during the pandemic. This Ashes series is yet another reason why cricket fans around the world cannot wait until December 2021 starts rolling into town! So, the England Cricket Board has to make a fast and possibly positive decision.
The Situation in Australia
The COVID-19 protocols in Australia are at their strictest. Given the fact that each state has its own COVID-related regulations and guidelines, the situation is even more complicated. The sad story is that Queensland has been hit by fresh new cases of COVID-19. Hence, it has made planning difficult for the Australian board as to how to proceed with tournaments and series. Thighs are expected to get cleared after the ICC World T20 World Cup in the United Arab Emirates. We can only hope for the best.
Similar articles