02.12.2021,13:12 1072 0
It's Been Unusual' – Root on England's Ashes Preparation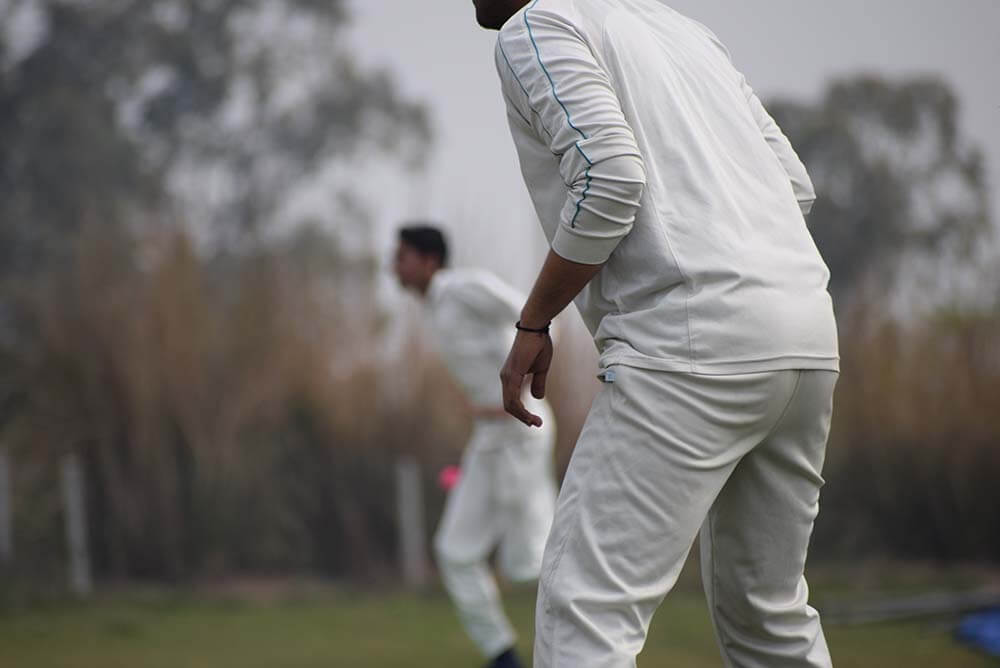 The England squad's preparations for the Ashes series have not been perfect, as admitted by skipper Joe Root.
The Test series is due to begin at the Gabba in Brisbane on 8 December.
The match that the senior squad was due to play against England Lions was washed out by rain. A second four-day game between the sides was to begin on 30 November. However, the weather intervened yet again to wash out the first day's play.
Warm-up Game Is Last Practice Match for England
Joe Root's wards will not get to play any other practice match before the first Test. The warm-up fixture also features players who represented England in the T20 Cricket World Cup. The skipper has asked the players to be mentally ready to play Test cricket with limited preparation.
Root Addresses the Media
Addressing the media ahead of the series, Root said,
"It's been unusual, having spent a period of time in quarantine and training within that quarantine phase, and then coming to Brisbane. We haven't had that three-day game, as we would have liked, but ultimately, it was always going to be the case, at the back of this World Cup, that tomorrow was really the first day as a squad that we would get together, with those World Cup guys joining us."
"We've done a lot of brilliant planning in the last couple of years, about mentally, how we can be ready, and what's going to work on different surfaces and different grounds and having a real good idea of how we're going to break down their team. But it has been unusual, it's been different to a lot of previous tours, whether that be here or elsewhere."
"But the guys have taken the opportunities to get as much as they can from what they've had. And that's all you really can do in these situations, along with mentally making sure you're as ready as you can be. It might be that, in the next couple of days, we get some similar weather and we don't get the time out there in the middle. But it's really important that – whether you play those games in your mind a little bit more, visualise a little bit more, – you find different ways of making sure that, when that first ball comes down at the Gabba, we're in the best place possible to come out."
Focus on Allowing Players Time in the Middle
Cric-life.com has learned that the four-day match was planned as a first-class game. This is to permit the team management the flexibility of letting all if not most players get time in the middle, ahead of the big series.
Players Expected to Compete for a Place in Test Squad
"Ideally, we want that intensity to be as high as we can, as close to the Test matches as we can. The quality of the players will be there from both teams and, because of the lack of preparation that we've had in that previous three-day game, having that extra bit of flexibility to make sure we can get as many guys what they need throughout these four days is going to be crucial. But in terms of how we'll approach it as two teams, there's a lot of people that will want to prove things, and will want to show that they deserve an opportunity for that first test match. So I expect the standards to be very high, and I expect it to be very competitive. And so it should be. This is a really good chance for us to get ahead of things, maybe get ahead of Australia in terms of preparation and game-time ahead of the series, and it would be silly for us to just cosy our way through the four days."
– Joe Root added.
Skipper Downplays Blow to Stokes in Nets
Returning to cricket after a long hiatus, Stokes caused concern in the English camp when he took a blow on the arm in a nets session. Root has sought to downplay the incident.
"The wickets, because of the weather, have been slightly spicy and guys have really had to get stuff in. There have been a few little knocks here and there. To see Ben get hit like that was obviously a scary moment. We all know how crucial he is within our squad but he seems to have come through it pretty well. He practised again today and again we'll keep assessing, making sure it doesn't have a prolonged effect on him. It's going to be really important that he gets himself ready both physically and mentally for this series and to play a big part in it."
Tumult in Aussie Camp After Paine's Exit
Paine's sudden exit from the captaincy has caused tumult in the Aussie camp. Cummins has succeeded Paine in the job. According to Root, England's preparation will go on regardless.
"From our point of view, it doesn't change anything. It doesn't change how we are going to prepare, it doesn't change how we respect them as a team and what they will bring to this series. I think more than anything I don't want us as a team to get side-tracked by what is happening in their camp. It is really important we focus on ourselves and we ready ourselves as best we can. Playing against Pat, I know what a competitor he is and what he brings to their team. I expect him to do just that as a captain as well. But it is really important we focus on ourselves, get the most out of this lead-in and don't get distracted by anything that Australia are doing."
Similar articles