09.11.2020,12:11 394 0
Top-10 Highest Individual Scores in the History of the IPL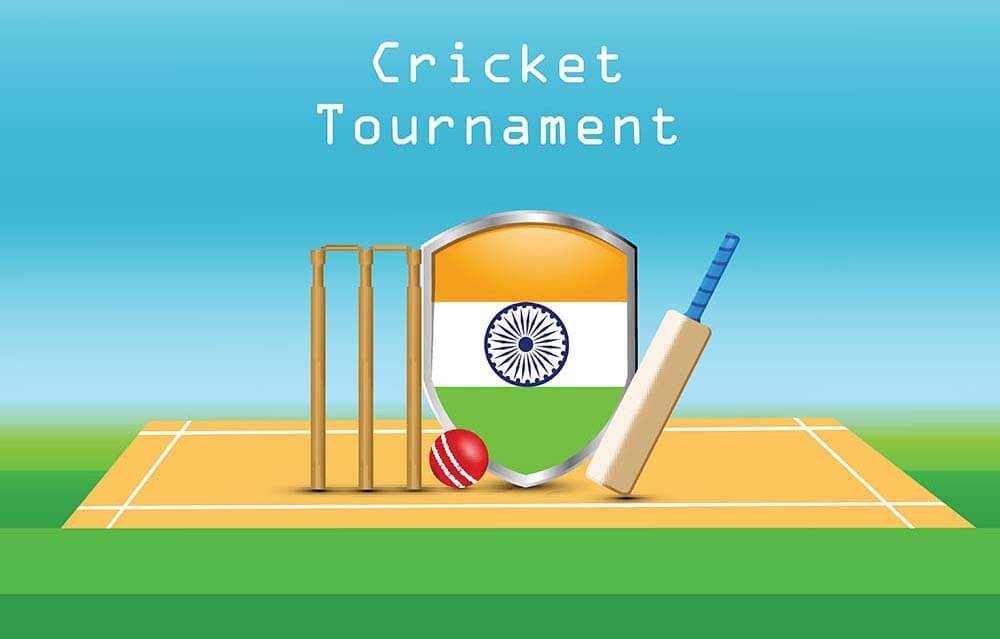 Who holds the record for the highest individual score in the IPL so far? This article answers the question and looks at the nine next best scores. Chris Gayle, who scored 175 in 2013, leads the pack, followed by McCullum, De Villiers, Pant, Vijay, Warner, Sehwag, Valthaty, Watson and Symonds.
1. Chris Gayle – 175* Runs in 2013
RCB faced off against Pune Warriors at Bengaluru in a group match on 23 April 2013. Gayle and Dilshan shared an opening partnership of 167 in 13.4 overs when Dilshan got out for 33 off 36 balls. Gayle finished with an unbeaten 175 off 66 balls to help RCB to a score of 263/5. After a relatively quiet start, Gayle reached 22 off 11 balls at end of over 4. In over 5, from Marsh, Gayle hit four sixes and a four. Gayle got to 50 off 17 balls and when Marsh was replaced by Murtaza, the latter was dispatched for two sixes and a four. In the next over, Finch disappeared for 29 runs to leave Gayle at 95 off 27 balls. A six off Dinda in the next over brought Gayle to 102 off 30 balls. Gayle ended up hitting 13 fours and 17 sixes in his record-breaking knock. On the contrary, the Pune Warriors' innings proved to be an anticlimax with the visitors restricted to 133/9, paving the way for RCB to win by 130 runs.
2. Brendon McCullum – 158* Runs in 2008
Kolkata Knight Riders scored 222/3 in the first innings of the very first IPL match in Bengaluru on 18 April 2008 on the back of Brendon McCullum's unbeaten knock of 158 off 73 balls with 10 fours and 13 sixes. Such was McCullum's dominance that the next best score was Ponting's 20. In reply, RCB were bowled out for 82. Brendon's score had remained a record for the highest individual score all until Gayle broke it in 2013.
3. AB de Villiers – 133* Runs in 2015
On 10 May 2015, RCB took on Mumbai Indians in a group match at Mumbai. Batting first, they scored 235/1 thanks to De Villiers's unbeaten innings of 133 off 59 balls with 19 fours and 4 sixes and his unbroken 2nd-wicket stand of 215 with Kohli (82 off 50 balls). Replying, MI could manage only 196/7 in their allotted overs, enabling RCB to register a 39-run victory.
4. Rishabh Pant – 128* Runs in 2018
In a group match against Sunrisers Hyderabad in Delhi on 10 May 2018, Delhi Capitals' batsman Rishabh Pant smashed the SRH bowlers for an unbeaten 128 runs off 63 balls with 15 fours and 7 sixes. Coming to the wicket when DC were a precarious 21/2, Pant helped his side to a daunting score of 187/5. However, sadly for Pant and DC, SRH registered a 9-wicket win thanks to Dhawan (92 off 50 balls) and Williamson (83 off 53).
5. Murali Vijay – 127 Runs in 2010
Murali Vijay scored 127 off 56 balls, including 8 fours and 11 sixes, in Chennai on 3 April 2010 and shared an opening stand of 62 with Hayden (34 off 21 balls) and a 152-run partnership for the 3rd wicket with Albie Morkel (62 off 34 balls) to propel Chennai Super Kings to a first-innings score of 246/5 against Rajasthan Royals. RR, in reply, were restricted to 223/5, leaving CSK the winners by 23 runs.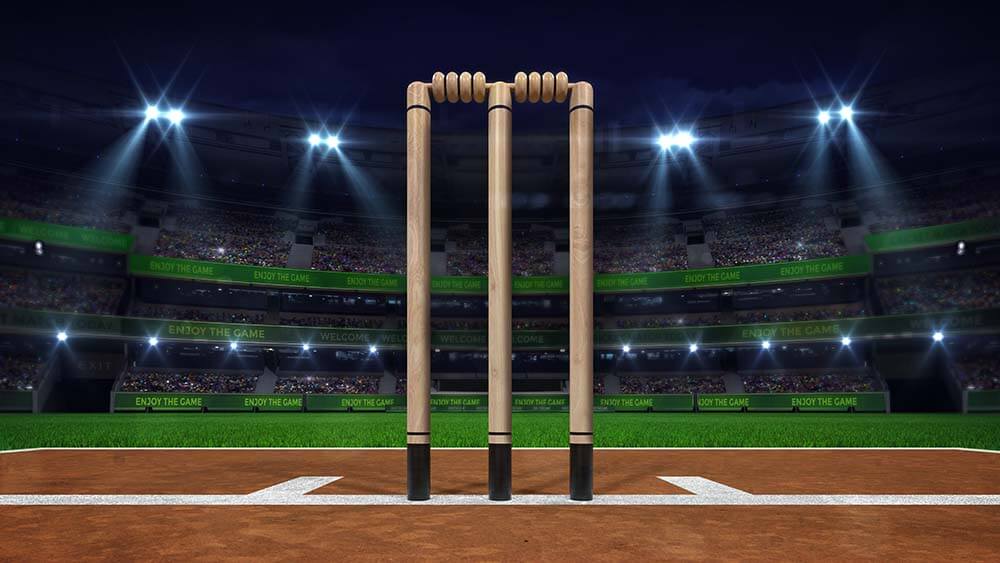 6. David Warner – 126 Runs in 2017
Warner shared an opening stand of 139 with Dhawan (29 off 30 balls) to help Sunrisers Hyderabad to a score of 209/3 in a group game against Kolkata Knight Riders in Hyderabad on 30 April 2017. Warner's 126 off 59 balls contained 10 fours and 8 sixes. In reply, KKR could make only 161/7 in their allotted overs, enabling SRH to win the match by 48 runs.
7. Virender Sehwag – 122 Runs in 2014
Kings XI Punjab took on CSK in the second qualifier in Mumbai on 30 May 2014. Sehwag smashed 122 off 58 balls with 12 fours and 8 sixes to propel his side to a daunting score of 226/6. In reply, CSK could manage only 202/7 in their allotted overs, making Kings XI the winners by 24 runs. During the knock, Sehwag shared a 1st-wicket stand of 110 with Manan Vohra and a 63-run partnership for the 3rd wicket with DA Miller.
8. Paul Valthaty – 120* Runs in 2011
On 13 April 2011, CSK and KXIP met in Mohali in a group game. Batting first CSK scored 188/4 in their allotted overs. Kings XI replied with 193/4 in 19.1 overs on the back of opener PC Valthaty's unbeaten knock of 120 off 63 balls. During his knock, Valthaty shared useful partnerships with Gilchrist, Shaun Marsh, Sunny Singh and Dinesh Karthik. He had 19 fours and 2 sixes in his match-winning innings.
9. Shane Watson – 117* Runs in 2018
Chasing 179 to win against Sunrisers Hyderabad in the IPL final in Mumbai on 27 May 2018, CSK chased down the target with 8 wickets and 9 balls to spare thanks to an innings of opener Shane Watson who scored an unbeaten 117 off 57 balls with 11 fours and 8 sixes. During the innings, Watson shared a 2nd-wicket partnership of 117 with Suresh Raina who scored 32 off 24 balls. Watson's innings helped seal the 3rd title win for Chennai Super Kings.
10. Andrew Symonds – 117* Runs in 2008
In a group match in Hyderabad on 24 April 2008, Deccan Chargers faced off against Rajasthan Royals. Batting first, Chargers scored 214/5 in their allotted overs on the back of Andrew Symonds's unbeaten innings of 117 off 53 balls with 11 fours and 7 sixes. Symonds shared a 4th-wicket stand of 11 with Rohit Sharma but unfortunately for him and Deccan Chargers, Rajasthan Royals chased down the target in 19.5 overs with 3 wickets to spare.
High scores
| | | | | | | | | | |
| --- | --- | --- | --- | --- | --- | --- | --- | --- | --- |
| Player | Runs | Balls | 4s | 6s | SR | Team | Opposition | Ground | Match Date |
| CH Gayle | 175* | 66 | 13 | 17 | 265.15 | RCB | v Warriors | Bengaluru | 23 Apr 2013 |
| BB McCullum | 158* | 73 | 10 | 13 | 216.43 | KKR | v RCB | Bengaluru | 18 Apr 2008 |
| AB de Villiers | 133* | 59 | 19 | 4 | 225.42 | RCB | v Mum Indians | Mumbai | 10 May 2015 |
| KL Rahul | 132* | 69 | 14 | 7 | 191.30 | Kings XI | v RCB | Dubai (DSC) | 24 Sep 2020 |
| AB de Villiers | 129* | 52 | 10 | 12 | 248.07 | RCB | v Guj Lions | Bengaluru | 14 May 2016 |
| CH Gayle | 128* | 62 | 7 | 13 | 206.45 | RCB | v Daredevils | Delhi | 17 May 2012 |
| RR Pant | 128* | 63 | 15 | 7 | 203.17 | Daredevils | v Sunrisers | Delhi | 10 May 2018 |
| M Vijay | 127 | 56 | 8 | 11 | 226.78 | Super Kings | v Royals | Chennai | 3 Apr 2010 |
| DA Warner | 126 | 59 | 10 | 8 | 213.55 | Sunrisers | v KKR | Hyderabad (Deccan) | 30 Apr 2017 |
| V Sehwag | 122 | 58 | 12 | 8 | 210.34 | Kings XI | v Super Kings | Mumbai | 30 May 2014 |
| PC Valthaty | 120* | 63 | 19 | 2 | 190.47 | Kings XI | v Super Kings | Mohali | 13 Apr 2011 |
| V Sehwag | 119 | 56 | 13 | 6 | 212.50 | Daredevils | v Chargers | Hyderabad (Deccan) | 5 May 2011 |
| SV Samson | 119 | 63 | 12 | 7 | 188.88 | Royals | v Punjab Kings | Mumbai | 12 Apr 2021 |
| A Symonds | 117* | 53 | 11 | 7 | 220.75 | Chargers | v Royals | Hyderabad (Deccan) | 24 Apr 2008 |
| SR Watson | 117* | 57 | 11 | 8 | 205.26 | Super Kings | v Sunrisers | Mumbai | 27 May 2018 |
| CH Gayle | 117 | 57 | 7 | 12 | 205.26 | RCB | v Kings XI | Bengaluru | 6 May 2015 |
| MEK Hussey | 116* | 54 | 8 | 9 | 214.81 | Super Kings | v Kings XI | Mohali | 19 Apr 2008 |
| WP Saha | 115* | 55 | 10 | 8 | 209.09 | Kings XI | v KKR | Bengaluru | 1 Jun 2014 |
| SE Marsh | 115 | 69 | 11 | 7 | 166.66 | Kings XI | v Royals | Mohali | 28 May 2008 |
| ST Jayasuriya | 114* | 48 | 9 | 11 | 237.50 | Mum Indians | v Super Kings | Mumbai | 14 May 2008 |
| MK Pandey | 114* | 73 | 10 | 4 | 156.16 | RCB | v Chargers | Centurion | 21 May 2009 |
| JM Bairstow | 114 | 56 | 12 | 7 | 203.57 | Sunrisers | v RCB | Hyderabad (Deccan) | 31 Mar 2019 |
| M Vijay | 113 | 58 | 15 | 4 | 194.82 | Super Kings | v Daredevils | Chennai | 25 May 2012 |
| V Kohli | 113 | 50 | 12 | 8 | 226.00 | RCB | v Kings XI | Bengaluru | 18 May 2016 |
| DPMD Jayawardene | 110* | 59 | 14 | 3 | 186.44 | Kings XI | v KKR | Kolkata | 4 Apr 2010 |
| AC Gilchrist | 109* | 47 | 9 | 10 | 231.91 | Chargers | v Mum Indians | Mumbai | 27 Apr 2008 |
| DA Warner | 109* | 54 | 10 | 7 | 201.85 | Daredevils | v Chargers | Hyderabad (Deccan) | 10 May 2012 |
| RG Sharma | 109* | 60 | 12 | 5 | 181.66 | Mum Indians | v KKR | Kolkata | 12 May 2012 |
| V Kohli | 109 | 55 | 5 | 8 | 198.18 | RCB | v Guj Lions | Bengaluru | 14 May 2016 |
| V Kohli | 108* | 58 | 8 | 7 | 186.20 | RCB | v Supergiants | Bengaluru | 7 May 2016 |
| Q de Kock | 108 | 51 | 15 | 3 | 211.76 | Daredevils | v RCB | Bengaluru | 17 Apr 2016 |
| DA Warner | 107* | 69 | 9 | 5 | 155.07 | Daredevils | v KKR | Delhi | 29 Mar 2010 |
| BA Stokes | 107* | 60 | 14 | 3 | 178.33 | Royals | v Mum Indians | Abu Dhabi | 25 Oct 2020 |
| CH Gayle | 107 | 49 | 10 | 9 | 218.36 | RCB | v Kings XI | Bengaluru | 6 May 2011 |
| S Dhawan | 106* | 61 | 12 | 3 | 173.77 | Capitals | v Kings XI | Dubai (DSC) | 20 Oct 2020 |
| AC Gilchrist | 106 | 55 | 8 | 9 | 192.72 | Kings XI | v RCB | Dharamsala | 17 May 2011 |
| SR Watson | 106 | 57 | 9 | 6 | 185.96 | Super Kings | v Royals | Pune | 20 Apr 2018 |
| MA Agarwal | 106 | 50 | 10 | 7 | 212.00 | Kings XI | v Royals | Sharjah | 27 Sep 2020 |
| AB de Villiers | 105* | 54 | 5 | 6 | 194.44 | Daredevils | v Super Kings | Durban | 23 Apr 2009 |
| AM Rahane | 105* | 63 | 11 | 3 | 166.66 | Royals | v Capitals | Jaipur | 22 Apr 2019 |
| SR Watson | 104* | 59 | 9 | 5 | 176.27 | Royals | v KKR | Mumbai (BS) | 16 May 2015 |
| HM Amla | 104* | 60 | 8 | 6 | 173.33 | Kings XI | v Mum Indians | Indore | 20 Apr 2017 |
| CH Gayle | 104* | 63 | 1 | 11 | 165.07 | Kings XI | v Sunrisers | Mohali | 19 Apr 2018 |
| HM Amla | 104 | 60 | 8 | 5 | 173.33 | Kings XI | v Guj Lions | Mohali | 7 May 2017 |
| AM Rahane | 103* | 60 | 12 | 5 | 171.66 | Royals | v RCB | Bengaluru | 15 Apr 2012 |
| KP Pietersen | 103* | 64 | 6 | 9 | 160.93 | Daredevils | v Chargers | Delhi | 19 Apr 2012 |
| BA Stokes | 103* | 63 | 7 | 6 | 163.49 | Supergiant | v Guj Lions | Pune | 1 May 2017 |
| CH Gayle | 102* | 55 | 10 | 7 | 185.45 | RCB | v KKR | Kolkata | 22 Apr 2011 |
| SV Samson | 102* | 55 | 10 | 4 | 185.45 | Royals | v Sunrisers | Hyderabad (Deccan) | 29 Mar 2019 |
| SV Samson | 102 | 63 | 8 | 5 | 161.90 | Daredevils | v Supergiant | Pune | 11 Apr 2017 |
Similar articles