03.11.2021,16:11 71 0
Tournament-Winning Century Scorer Jake Weatherald to Remain in Adelaide Strikers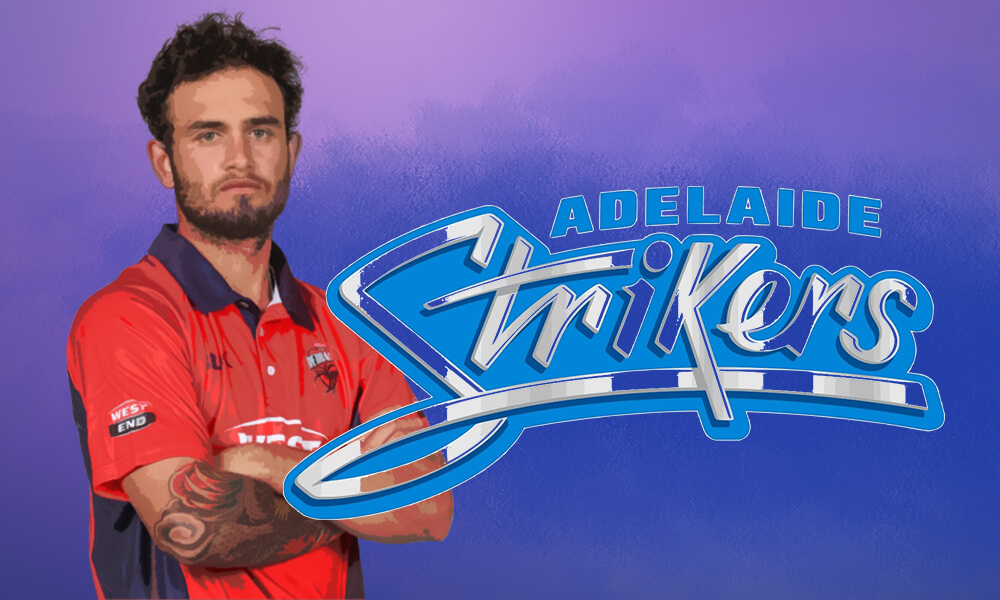 Jake Weatherald, the Adelaide Strikers' opening batter and one of their most coveted players, has inked a long-term contract with them ahead of the 11th season of the KFC Big Bash League.
The 26-year-old batter will once more be one of the pivotal batters in the Strikers' lineup – a role which he performed admirably even last season.
While Weatherald's career averages aren't exactly extraordinary, they are certainly above average. He boasts an enviable strike rate of 131.88 in T20s and has amassed 1816 runs over 68 matches at an average of 28.37, with his highest score being 115. Additionally, the fiery left-hander has 12 half centuries to his name, with 7 of them being in the Big Bash.
The left-handed batter made his BBL debut in 2016 during the 6th edition of the competition and has been consistently considered someone who was made for the Big Bash. Not only is he the Strikers' leading run scorer but he is also credited with leading his team to victory in the final of the 7th season of the BBL back in 2017/18, where he scored a much-needed century against the Hobart Hurricanes – which was incidentally his highest score ever.
The finals of the BBL07 is Weatherald's most talked about performance. Scoring 115 runs from just 70 balls, he brought home the trophy for the Adelaide Strikers at the Adelaide Oval, cementing his name in BBL lore. This achievement earned him the rightful title of Player of the Match for that game.
With so many achievements under his belt, it's not surprising that coach Jason Gillespie is ecstatic to have him remain on board. According to Gillespie, one of the best traits of Weatherald is his adaptability. Though he is the team's opening batter he has played several games as a middle-order batter and has shown tremendous skill even when out of his comfort zone. He believes Weatherald can help the Strikers win more championships in the future.
The sentiment is shared by Weatherald, who is ecstatic to remain with his team for the next four seasons. He has expressed heartfelt gratitude towards his team for placing such immense trust in him and has vowed to fulfil his grandiose visions for the Strikers' future.
Weatherald's accomplishments aren't just a thing of the recent past. Ever since his cricketing debut in 2013, he has been slowly making his mark. He climbed his way up into the South Australian Cricket Team. Eventually, the team went on to play in the 2015-2016 Sheffield Shield final, where he scored 2 half-centuries. In February of 2016, he replaced Mark Cosgrove on South Australia Cricket Team's contracted player list.
He was on the Strikers' radar due to his phenomenal performance with Cricket Australia XI, where he shined as an aggressive, assertive batter – an aspect of his game which confirmed his contract with his now long-term team.

Jake Weatherald career statistics (Source)
With Weatherfield renewing his contract, coveted leg-spinner Rashid Khan returning to the team and the new addition of English all-rounder George Garton, the Strikers have created a formidable team just ahead of the KFC BBL's 11th edition. They hope to take their rightful place back in the finals with this star-studded team and are confident about making a deep run this season.
If you want more updates on the Big Bash League and T20 cricket in general, drop by cric-life.com.
Similar articles