21.08.2020,11:08 3549 0
What Is Duck in Cricket?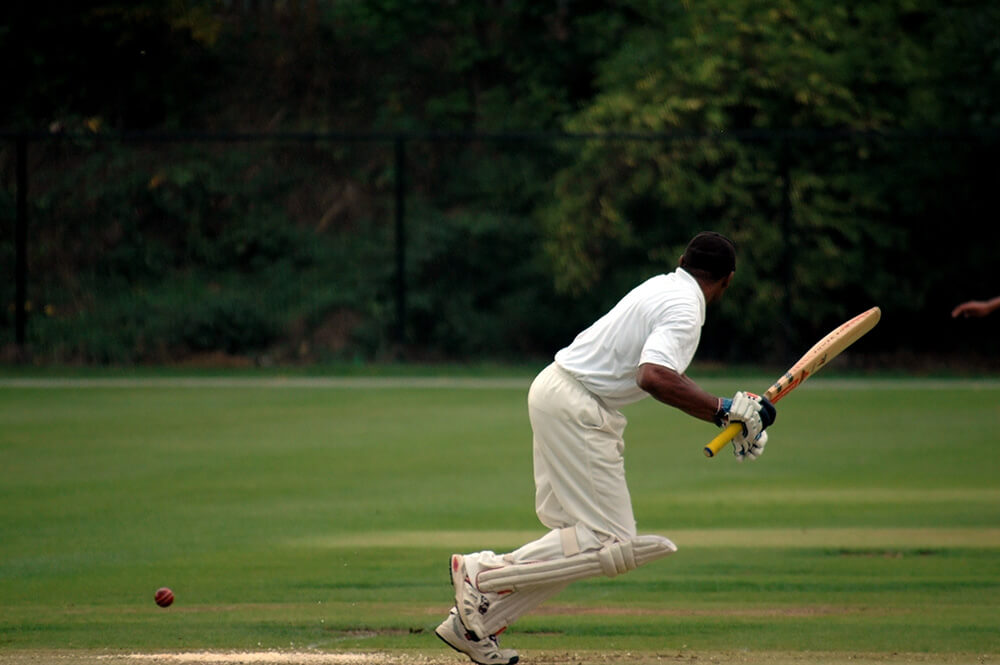 It is a terrible experience for a batsman to get out without scoring a single run in an innings aka scoring a duck. Not only does the batsman not get another chance to bat in the innings but it also feels terribly embarrassed to not having added even a single run to the team's score.
Based on the data available today, the first duck in the history of international cricket was scored by Ned Gregory when he was caught off English captain James Lillywhite by Andrew Greenwood in the first-ever Test match back in 1877 held between Australia and England at Melbourne Cricket Stadium, Australia.
Contents
What Is Duck: History of the Term
p>As it appears, the word 'duck' is basically a short form of the phrase "duck's egg". The phrase was being used way back in the second half of the 19th century. When the Prince of Wales, also the future Edward VII, was dismissed for naught on 17 July 1866, the newspaper wrote that the prince "retired to the royal pavilion on a duck's egg". The number 0 looks like a duck's egg which seems to have been the origin of the term 'duck' in cricket. A popular word used for 0 in baseball is 'goose-egg'. An alternative version of the word 'duck' is still 'duck's egg' given in the Oxford dictionary.

There are various types of ducks in cricket. Let's take a look at them one by one.
Golden Duck
When a batsma
Golden Duck
n the first ball faced at the striker's end he is said to have earned a golden duck. The scoreboard reads 0 (1) in the display format – Runs (Ball-faced)

Lasith Malinga has had the most (14) golden ducks in international cricket followed by Shahid Afridi (12) and Muralitharan (11). Moin Khan and Javagal Srinath have tied with Muralitharan. Indian legend MS Dhoni got a golden duck in his first ODI innings played against Bangladesh.
Silver Duck and Bronze Duck
Silver Duck and Bronze Duck
golden duck. As the name suggests, a silver duck is when the batsman gets out on the second ball he faced. The scoreboard reads 0 (2). Sir Don Bradman got the most famous silver duck in the history of cricket. In his last innings, needing just 4 runs to make an average of 100 in Tess, Sir Donald Bradman got out for a duck on the second ball by Eric Hollies in the 1948 Test match between England and Australia. The Aussies didn't have to bat in the second innings as they won the match by an innings and 149 runs. Thus, Bradman ended his career with an average of 99.94.

In ODIs, the first-ever silver duck was received by Bob Woolmer from England in 1972, batting at number 10 against Australia.

A bronze duck means a batsman getting out for naught on the third delivery he faces. The scoreboard in that case would read 0 (3) against the batsman's name. The first bronze duck in ODI cricket was a former player and current Australian selector Rod Marsh. He got the bronze duck in the fourth ever ODI match batting at number 7 at Edgbaston against England. The bowler was Geoff Arnold.
Diamond Duck and Titanium Duck
<
Diamond Duck and Titanium Duck
s of ducks in cricket. A diamond duck is when a batsman gets out without facing a ball. For example, say a new batsman comes in at non-strikers end and gets run-out on the very next ball. That would be a diamond duck. Another way a diamond duck can happen is when a batsman is out on the first ball stumped on a wide ball. Though he did face that ball, technically as per the rules of cricket, a wide ball is not counted in batsman's ball faced. Getting timed-out i.e. coming late to the crease, would be yet another way to get yourself a diamond duck.

The West Indian fast bowler Joel Garner was the first to get a diamond duck against England in 1980.

A titanium duck is the same as the diamond one with one additional condition that the batsman getting out without facing a ball has to be one of the opening batsmen. There have been just 17 instances of titanium ducks in ODI cricket so far since its inception in 1971.

The first one belonged to Pakistani opener Ramiz Raja who got run-out without facing a ball in an ODI against England at Kennington Oval in 1987. A titanium duck is even a rarer sight in Tests. with only 7 of such instances so far.
Royal Duck
A royal duck
Royal Duck
g but a golden duck for openers who get out on the first ball of an innings. English opener Barry Wood was the first to get a royal duck in ODIs in 1976 against England. Legendary Indian opener Sunil Gavaskar was second to get a royal duck in ODIs when he got caught by the wicket-keeper on the first ball of the match against New Zealand held in 1980 at Perth.
Laughing Duck
A laughin
Laughing Duck
d to have occurred when the 10th wicket falls for duck and the team is all out as an effect of that dismissal. The batsman may not find anything funny about that though. The number of balls faced does not matter in this type of dismissal. All you have to do to earn a laughing duck is to get out on zero as the last wicket for your team.
Great Indian left-arm spinner Bishan Singh Bedi received a laughing duck back in 1974 on an India tour of England when he was dismissed for naught as the last wicket for India.
Golden Goose
This one is very s
Golden Goose
d a lot of aspects to coincide for it to happen. A golden goose happens when a batsman gets out on a duck as the first wicket in the first match of the season. How unfortunate!