21.08.2020,13:08 741 0
How Many Overs in Cricket?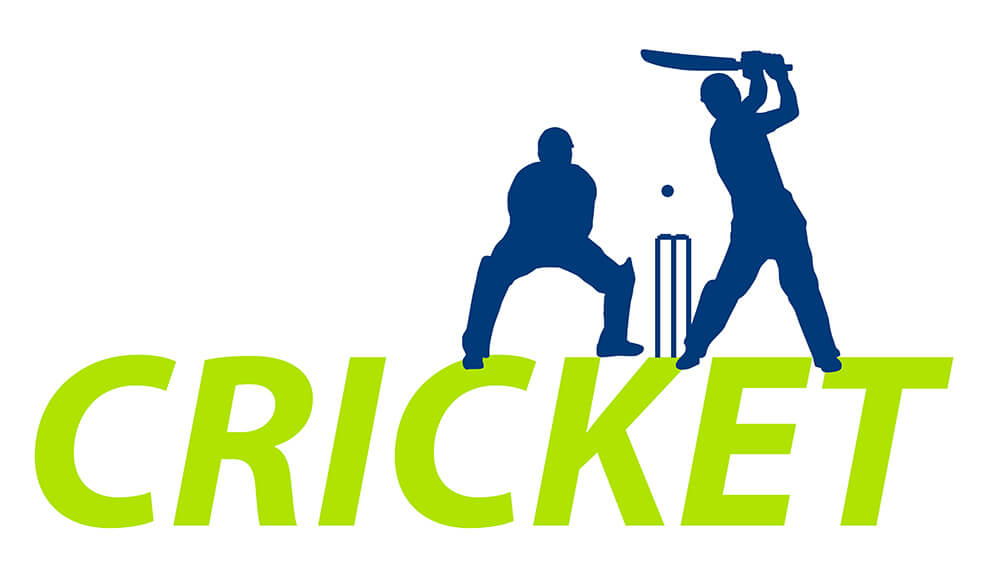 In cricket, as the current Laws specify, an over is defined as a set of six legitimate balls delivered by a bowler. A no-ball or a wide delivered by a bowler is considered illegitimate and is not considered in the six-ball count of an over with the bowler obliged to bowl another delivery instead.
In case of an injury happened to a bowler or indisposition due to any other reason, including removal from the attack by an umpire in order to discipline the bowler for bowling full-tosses above waist level (beamers), the incomplete over must be completed by another player from the team. Such inability to complete an over will cost the bowler's team six penalty runs which will get added to the rival team's score.
A bowler is not allowed to bowl successive overs. Ordinarily, two bowlers bowl alternate overs, operating in tandem from opposite ends of the wicket. The captain of the fielding team may choose to hand the ball to another bowler for a new over if he thinks a bowler is ineffective or if the bowler is tired. A set of alternate overs bowled by a single bowler, until he is replaced in such manner by the captain, is called a spell.
How Many Overs Can a Bowler Bowl?
Overs in the IPL
The Indian Premier League introduced in 2008 is a limited-overs competition played between franchises, with its matches adhering to the rules related to T20 cricket. Thus, in each innings of an IPL, a maximum of 20 overs may be bowled. An individual bowler may bowl no more than 20% of the total overs of an innings. In other words, an individual bowler can bowl a maximum of 4 overs.
Overs in Test Cricket
In Test matches and in first-class cricket in general, a team's innings may have any number of overs. The innings will normally continue until all wickets are lost by the batting side or until the captain of the batting side decides to end the innings by 'declaring' the innings closed. Bowling sides must bowl a minimum of 90 overs and umpires can intervene to prevent time-wasting tactics imposed by fielding sides. There is no restriction on the number of overs a bowler can bowl in a Test match or in a first-class cricket game. It is the prerogative of the fielding captain to decide how many overs he wishes to allow a bowler to bowl in a match. The fielding captain's decision will be limited by the umpire's authority to discipline a bowler and prevent him from continuing to bowl.
Overs in ODI
One Day International matches or ODIs, played since the sixties, adhere to the definition of limited-overs cricket. Each innings of an ODI may consist of no more than 50 overs. In keeping with the rules related to limited-overs cricket, an individual bowler may bowl no more than 20% of the total overs of an innings. In other words, an individual bowler in an ODI can bowl a maximum of 10 overs.
Overs in T20I
Twenty20 international or T20Is also adhere to the definition of limited-overs cricket. Each innings of a T20I will have a maximum of 20 overs. Ensuring adherence to the limited-overs cricket rules, an umpire will allow an individual bowler to bowl no more than 20% of the total overs of an innings. In other words, an individual bowler in a T20I game can bowl a maximum of 4 overs.
History of Overs and the Rule Change in 1979
Most other sports have unchanging rules. However, the rules of international cricket have undergone many changes since the Laws of the game were formalised in the nineteenth century. Many of the rule changes have been made keeping spectators' interests in view. (For instance, rules related to fielding restrictions were devised to encourage batsmen to score more runs and make the game more interesting for those watching.) Rule changes are also adopted in order to make the game easier to play.
Some rules have been made to ensure uniformity in the way cricket is played across the world. The best example we can think of is the number of balls per over. Currently, regardless of where the game is played, an over in cricket consists of six legal deliveries. However, this wasn't always so. As recently as 1979, in countries such as Australia and Pakistan, an over included eight deliveries.
Before the uniform six-ball over rule became law, there was no explicit specification as to the number of balls that had to be bowled in an over provided in law 17.1 related to the number of balls in an over. The Laws of Cricket (1980 Code) changed it all. Before it became effective, the rules had allowed the captains of the teams to agree at the time of the toss as to how many balls an over would have. Once the new code came into effect, the amended version of law 17.1 specified clearly that alternate overs should be bowled from either end and that each over must consist of six balls.
Countries That Always Had Six Balls in An Over
Even before the new rules became effective, overs in Test matches played in such places as the West Indies, India, Zimbabwe, Sri Lanka, the United Arab Emirates, Bangladesh and Ireland included six balls. However, in Australia, South Africa, New Zealand, Pakistan and England, an over was not always defined as a set of six balls.
Overs in England
For instance, in England, the six-ball over was introduced only in 1946. During the war years (1939 to 1945), England resorted to eight-ball overs, though prior to those years, the six-ball rule had been de rigueur since 1900. For 10 years, between 1889 and 1899, an over in England consisted of five legal balls, while between the years 1880 and 1888, each over had four balls.
Overs in Australia
After playing for four seasons, from 1928 – 1929 to 1932 – 1933 with the six-ball over, Australia had adopted the eight-ball over in the 1936 – 1937 season. Australia first experimented with the eight-ball over for a solitary season in 1924 – 1925. Australia enjoyed a continuous period of nearly 30 years from 1891 – 1892 season all until the 1920 – 1921 season when the six-ball over was in vogue. Prior to that, for 12 seasons from 1876 – 1877 to 1887 – 1888, four-ball overs were considered the norm.
Overs in South Africa
In South Africa, the four-ball over was in place in the 1888 – 1889 season. After that, the five-ball over became the norm between 1891 – 1892 and 1898 – 1899. At the turn of the century, in 1902 – 1903, South Africa adopted the six-ball over and stayed with the rule for several seasons until 1935 – 1936. Then, for two decades, the South Africans found a fascination for the 8-ball over which was universally adopted in the country from 1938 – 1939 to 1957 – 1958. However, four seasons later, the six-ball over became the norm once again and has remained so since.
Overs in New Zealand
New Zealand adopted the six-ball over from the time cricket became popular there in 1929 – 1930 until 1967 -1968 when influenced by their Australian cousins across the Tasman Sea, the Kiwis implemented the 8-ball over rule in 1968 – 1969 and stuck with it all until the whole cricketing world accepted the amended law 17.1 in 1978 – 1979.
Overs in Pakistan
Pakistan was a curious case, adopting the six-ball rule in 1954 – 1955 and sticking with it until 1972 – 1973. For four seasons from 1974 – 1975 to 1977 – 1978, Pakistan adopted the 8-ball over. Could this have been the influence of Kerry Packer's World Series cricket in which some Pakistani cricketers were involved? Regardless of their brief rebellion, Pakistan toed the line with the rest of the cricketing world when they adopted the six-ball over in 1978 – 1979.
Some Exceptional Situations Related to Overs
Rain Interruptions
When there are rain interruptions during a limited-overs game, the number of overs can get curtailed. If the interruption happens during the second innings, the team bowling second will have their quota of overs reduced. The rule related to the number of overs a bowler can bowl will still apply. For instance, if a 50-over game is reduced to 40 overs for the team batting second, a bowler who bowls during that innings can bowl no more than eight overs.
Temporary Absence of Player
If a player leaves the field with the consent of an umpire, he may not bowl immediately after he returns but only until after he has served a penalty time, as defined by the Laws.
The Rule of Hat Trick
A hat trick is said to take place if a player takes wickets on three consecutive balls, regardless of whether the three balls belong to the same over or even the same match.
Substitutes
A substitute fielder cannot bowl in an international match.
Wicket-Keepers
A fielding captain may ask his wicket-keeper to bowl by getting somebody else to keep wickets during his bowling.
Similar articles