21.08.2020,15:08 4347 0
Yorker in Cricket in India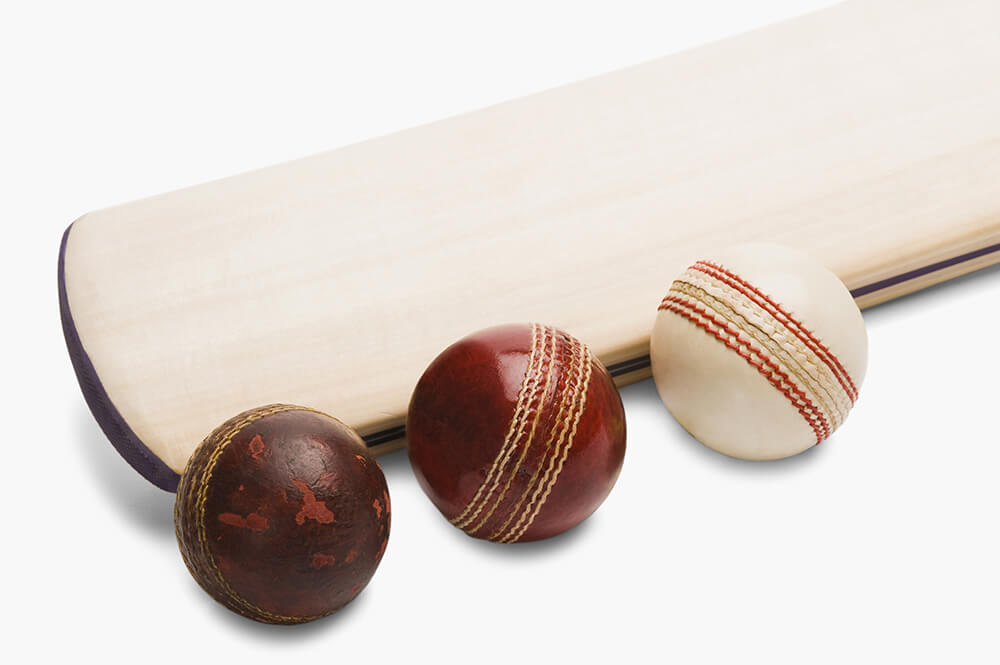 There are many deliveries in cricket that a batsman may find hard to deal with. A bouncer figures among such deliveries, as does an in-swinging ball or a googly that a batsman may not be able to read. However, there's one ball most batsmen usually struggle to negotiate. That's a yorker!
What Is a Yorker?
A yorker is a pitched-up delivery that lands close to a batsman's feet. It could be delivered by any type of bowler and doesn't necessarily have to be a fast ball. The secret of a good yorker is its accuracy. When properly delivered, a yorker can cramp a batsman for space, trapping him in the middle and preventing him from opening his arms in preparing to hit the ball. Not for nothing are yorkers called toe-crushers. Batsmen find it hard to score runs off a yorker. 
OOrigin of the Termow did the term 'yorker' originate? There are many theories concerning the origin of the word. As the yorker helps the bowler to deceive the batsman, the word is thought by some to have originated from 'yuerke', a term from Middle English that means to cheat or deceive. Still, others point out that in the 18th and 19th centuries, "pulling a Yorkshire" was a common slang phrase that meant 'deceiving someone.' Batsman's Normal Batsman's Normal Footwork Curbedumes a normal stance at the wicket will find that a yorker pitches close to the popping crease. A normal reaction to a pitched-up delivery is to play forward to meet it. In case of a yorker, such movement could prove disastrous and the batsman could find himself yorked – clean bowled or simply beaten. A batsman may ordinarily raise his bat before executing a shot in cricket. Such back-lift could also prove counterintuitive as the yorker takes away the batsman's time for reaction. Fast Yorkers
Th
Fast Yorkers
hen the batsman has to negotiate a fast yorker. If such a yorker is well-directed, it
could squeeze through the gap under the batsman's bat and the pitch
and crash into the stumps. Alternately, the
ball
could rap the batsman in front of the wicket
to get him out lbw. So, the best way to negotiate a yorker – easier said than done – is to
intercept the ball by swinging the bat
downward at the appropriate time
. If the batsman succeeds in defending a yorked delivery, he is said to have
'dug out'
the ball.
Wide Yorkers
With the int
Wide Yorkers
"https://www.cric-life.com/article/highest-run-chase-in-the-history-of-t20-cricket/" target="_blank" rel="noopener noreferrer">T20 cricket, wide yorkers have become a weapon to have in a bowler's armoury. These are
yorkers delivered outside the off stump in order to prevent the batsman from scoring
easy runs. However, necessity is the mother of invention and batsmen have sought to negate the bowler's intention with
innovative stroke-play, such as the paddle sweep
.
Toe Cutters
A Toe Cuttersarticle/top-10-odi-bowlers/" target="_blank" rel="noopener noreferrer">bowler may deliberately aim at the batsman's feet to compel the batsman to shift his feet in order to negotiate the ball. In-swinging yorkers aimed at the batsman's toes can be the hardest to face. Batsmen struggle to defend such deliveries, let alone make runs from them. Toe cutters are also known variously as sandshoe crushers, nail breakers or cobblers' delight.
Death Over Bowling
In limited-overs
Death Over Bowling
ability to bowl yorkers are especially useful to captains
during death overs as yorkers are normally the hardest balls to score against
. Runs scored against yorkers often result from edges or from wild hoicks straight down the ground.
Targeting Tail-End Batsmen
Bowlers
Targeting Tail-End Batsmen
yorkers in Test and first-class cricket.
Tail-enders usually lack the batting skills to defend against straight yorkers
and can strangely be less susceptible to other types of deliveries.
How Do You Bowl a Yorker?
Bowling a
How Do You Bowl a Yorker?
bowler
who wishes to deliver a perfect yorker will need a lot of practice before he can get it right. If a bowler gets it wrong, it could become a full toss that a batsman can easily punish
. The best example of a failed attempt
to bowl a yorker that we can remember happened during
an ODI between Indian and Pakistan at Sharjah in 1986
when Chetan
Sharma of India tried to bowl a yorker
to Pakistan's Javed Miandad when Pakistan needed four to win off the last ball. Sharma tried to prevent Miandad from getting the needed runs by bowling a yorker but did not get it right:
Miandad famously hit the ball over the ropes to register a famous victory for his side.
Late Delivery
A perfect yorker can
Late Delivery
en the bowler delivers it late in order to ensure that the ball travels enough distance to land at the batsman's feet.
At the point of delivery, the bowling hand points upwards towards the sky.
When the ball is both fast and delivered late, the batsman could be deceived in flight.
Why Bowlers Don't Bowl Yorkers All the TimeWhy Bowlers Don't Bowl Yorkers All the Timeery in cricket is as lethal as a yorker. Then why don't bowlers bowl it all the time? As in every other field of human endeavour, the highest returns come from the highest risks. A yorker ranks among the riskiest deliveries and the bowler who attempts a yorker has a very low margin of error. Bowl it wrongly and a failed yorker can result in boundary hits more often than in wickets or even dot balls.
Only a bowler who is prepared to bowl hundreds of balls at the nets can master the yorker. In modern-day cricket, the names of Bumrah and Malinga come to mind when it comes to delivering yorkers. Not so long ago, bowlers like Waqar Younis and Wasim Akram used yorkers to good effect.
Bowling yorkers too often can help inoculate a batsman against their harmful effects. When yorkers become too predictable, the batsman will work on premeditated shots to counter the bowler's ploy. Often a batsman will take a stance a few feet outside the crease to try and convert an intended yorker into a full toss. Yorkers work best when used as a surprise tactic. The bowler may prepare to bowl the yorker by lulling the batsman into a feeling of false comfort with a few short-pitched balls. Once the batsman is off his guard, a well-directed yorker could get the bowler the result he wants.
Similar articles