18.08.2020,16:08 19381 0
Test Cricket Rules in India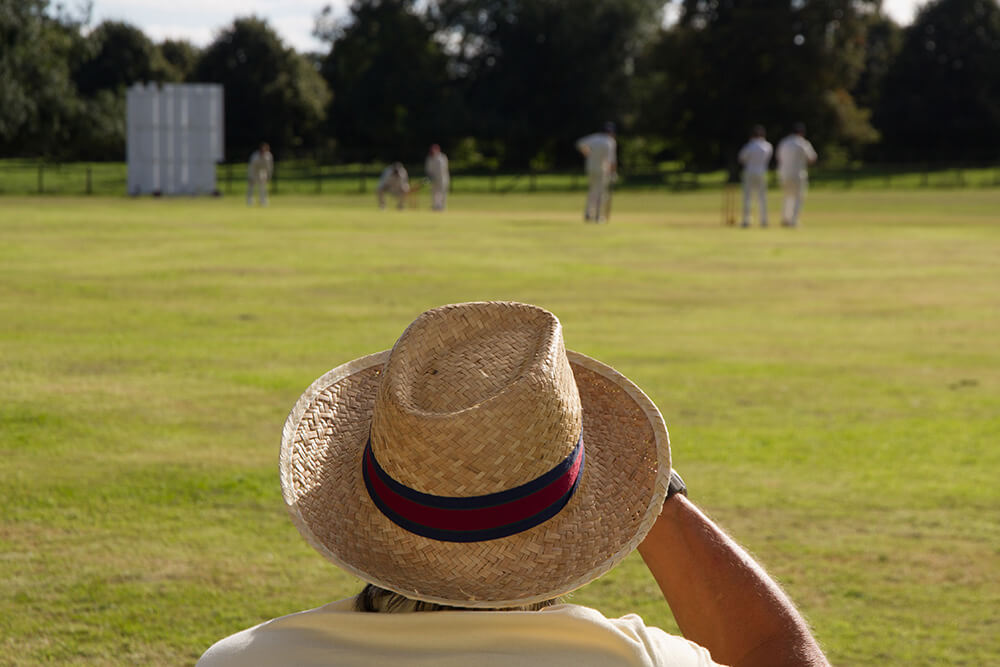 Test cricket is the oldest format in the history of the game. It was 15 March 1877 that a Test cricket event first took place. Australia and England played the first-ever Test match at the Melbourne Cricket Ground (MCG). Today, more than 143 years since the first-ever Test match, we would like to take a look at some of the basic and essential rules of the longest format of the game.
Test Cricket: Basic Rules and Regulations
A Test match is played between two teams of 11 players each. Usually, the standard protocol is that one Test playing nation tours another one and there are no multi-team tournaments in Test cricket.
There are a few basic rules of Test cricket. First and foremost, it is played with the red ball or with the pink ball in case of day and night Test matches, unlike the white one used in the shorter formats. The game can last over the span of five days (it can end earlier as well). Each day typically includes 90 overs each and thus, a Test match could possibly have a maximum of 450 overs.
A Test match consists of two innings i.e. each team gets the opportunity to bat and bowl twice. Thus, a total of four innings is played in a Test match. Moreover, both teams wear white clothing throughout the match.
Let's dig a little deeper into the format's basic rules and regulations. A toss decides which team does what first as the captain winning the toss will make that decision. The team scoring most runs across the two innings (combined) wins the game. Similar to the white-ball formats (One-Day internationals and T20 internationals), a Test match can produce as many as four results but the results are slightly varied. While the loss, win and tie are the same in all three formats, a no-result is different from a draw. No-result is obtained in the shorter formats if the match is abandoned due to various reasons. However, a Test match can never be ruled as no-result. It is termed as a draw, with neither team winning the game.
There are a few ways in which a team can win a Test match. Firstly, if the team batting in the fourth innings goes past the total runs scored by the opposition in both innings. Suppose a Team A bats first, having scored 300, and Team B scores 250 in their first innings. That means Team A has a lead of 50 runs. Consider, they then have scored 120 in their second innings. If Team B, can score 171 in their second innings (match's fourth innings), then they will win the game. Else, if Team A manages to get all 10 wickets of Team B (all out) in the fourth innings, they will win the game. If Team A cannot pick 10 wickets and Team B can't score 171, then the match ends in a draw. The match will be tied if Team B is all out i.e. lose all their 10 wickets and score exactly 170. If they don't lose all their 10 wickets and score 170 and the match is ended, then it is considered a draw.
There are more ways in which a team can win the game. Consider the above example. If Team A scores 250 and Team B scores 500 in their first innings. If Team A doesn't score more than 250 runs in their second innings, then Team B will emerge victorious. Yes, only three innings are played but Team A couldn't make more runs in two innings combined than Team B's first innings. This sort of win is termed as 'a win by an innings.'
Essential Test CEssential Test Cricket Rules You Need to Known: Follow-on is a rule in cricket in which the team batting first (Team A) can make the team batting second (Team B) bat in the second and third innings of a Test match. However, that is only possible under one condition. If the team batting first has a lead of 200 or more runs i.e. they dismiss the team batting second more than 200 runs short of their first innings total. If that is the case, then the team batting first can enforce the 'follow-on'. Whatever the lead is, Team B needs to surpass the lead gained by Team A in order to make the other team bat again. Else, it will be a win by innings for Team A.
New ball: Each innings in a Test match is started with a brand new ball. This ball may be changed because of going out of shape and with an umpire's approval. However, the team also has the option of taking another new ball every 80 overs. Thus, a team can choose to switch to a new ball after the end of the 80th over. This rule is not mandatory and is at every team's disposal.
Test Playing Nations andTest Playing Nations and Their Test Debuts as many as 12 Test-playing nations actively taking part in the longest format of the game. Also, there have been 2391 Test matches played in the history of Test cricket throughout the 143-year period it has existed. In the 19th century, three nations made their Test debut. In the 20th century, six more joined the Test arena and attained Test status. Meanwhile, in the 21st century, three more teams rose to the Test status.
| | | |
| --- | --- | --- |
| Team  | Test Debut | First win |
| Australia | 1877 against England | 1877 against England |
| England | 1877 against Australia | 1877 against Australia |
| South Africa | 1889 against England | 1906 against England |
| West Indies | 1928 against England | 1930 against England |
| New Zealand | 1930 against England | 1956 against West Indies |
| India | 1933 against England | 1952 against England |
| Pakistan | 1952 against India | 1952 against India |
| Sri Lanka | 1982 against England | 1985 against India |
| Zimbabwe | 1992 against India | 1995 against Pakistan |
| Bangladesh | 2000 against India | 2005 against Zimbabwe |
| Ireland | 2018 against Pakistan | No win yet |
| Afghanistan | 2018 against India | 2019 against Ireland |
It was Australia and England that first played Test cricket. For more than a decade they were the only teams playing international and Test cricket. Australia won that first-ever Test match. England may have lost their first game but it didn't take them long to turn things around. They beat Australia in the very next Test they played.
South Africa became the third Test-playing nation. They faced England in 1889 but it took them 17 years to register their first-ever Test win. It came against England in 1906 and that series also turned out to be their maiden Test series win. The Proteas took 12 Test matches to mark their first-ever Test win.
The West Indies were the fourth nation to take up Test cricket and were the first team in the 20th century to make their Test debut. It was in 1928 that they first stepped onto the field in the longest format and they were up against England. While they lost the series 3-0, they managed to beat England and register their first-ever Test win in 1930 and it took them just six Test matches to get off the mark in Test cricket.
Next, it was New Zealand's turn to make their Test debut. Once again, it was England who faced the debutants and won 1-0 in the four-match series. However, the Kiwis took as many as 26 years and 45 Test matches to record their first-ever Test win. It came against the West Indies in 1956.
In 1933, an eventual cricketing powerhouse India made their Test debut. Their opposition was England and, as usual, it was England who came out triumphant. It wasn't before 1952 that India registered their first win, which, by the way, was against England. It took the Indians 25 Test matches to get off the mark in the longest format of the game.
In 1952, Pakistan became the seventh nation to play Test cricket but the first to make their debut post the World War. They made their Test debut against India and lost their first game. However, they turned things around quickly and won the second game against India in the same series in 1952.
All the above seven teams had played Test cricket before One-Day cricket came to the fore or even before the world cups. It was Sri Lanka who made their ODI debut first and then went on to make their Test debut. In 1982, the island nation squared off against England. However, they had to wait for three years and 14 Test matches to record their first win, which came against India in 1985.
It was in 1992 that Zimbabwe made their Test debut and became the second African nation to make their presence felt in Test cricket. Their debut came against India and they played 11 Test matches before registering their maiden Test win in 1995 and that came against Pakistan.
There were nine teams before the century turned around. Bangladesh became the first team to make their debut in the 21st century and the 10th team overall. It was in 2000 that they faced India in the longest format for the first time. However, it took them five years and it was only after 35 Test matches that Bangladesh were able to record their maiden Test win. That win came against Zimbabwe.
In 2018, Ireland and Afghanistan became the 11th and 12th nations to play Test cricket. While Ireland played against Pakistan, Afghanistan faced India but both those teams lost their maiden Test matches. However, Afghanistan did register their first win in 2019 and it came against Ireland. Meanwhile, Ireland are the only Test-playing nation yet without a Test win.
Similar articles