15.03.2021,12:03 1090 0
Chennai Super Kings – IPL 2021 Preview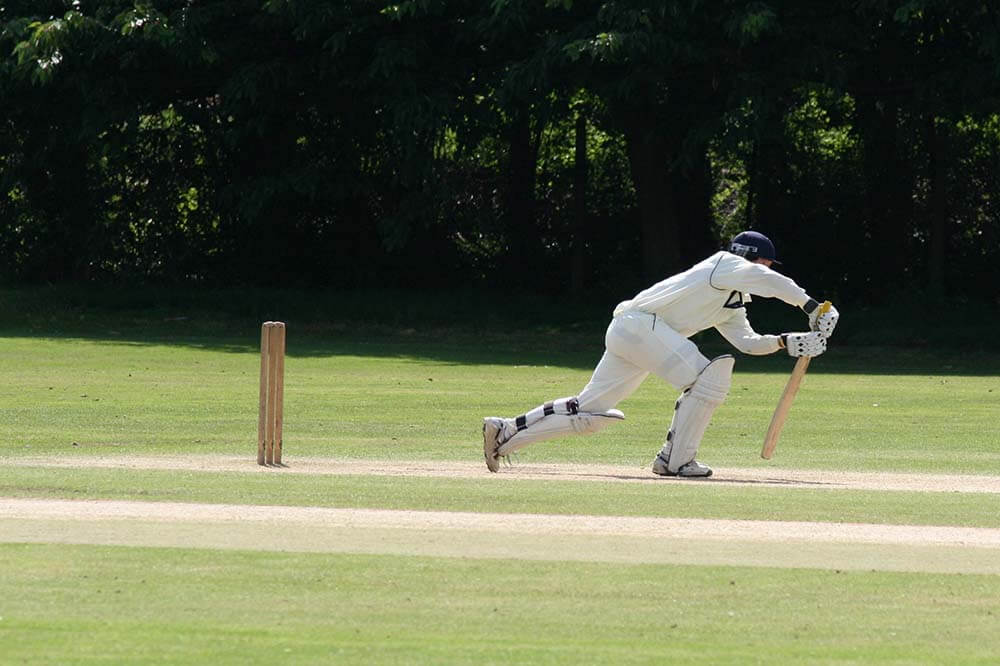 Chennai Super Kings, abbreviated as CSK, has been one of the top teams in the IPL. Under the able leadership of MS Dhoni, CSK found a way to reach the knockout stages of the IPL more often than not. They say all other teams play the league to finally meet CSK in the knockouts. Such has been the story of CSK so far. It wasn't all hunky-dory though for CSK in the IPL. They were banned. Players were redistributed. They came back as CSK. Won the championship. No doubt, CSK has been through a lot.
Let's take a look at their history, their buys at the 2021 IPL auctions and things to look out for in the IPL 2021.
Through the Years in IPLChennai Super Kings (CSK) is an IPL franchise based in Tamil Nadu in the Southern parts of India. They have been part of the IPL since the inaugural season in 2008. Dhoni was their costliest buy and arguably the most important one as well for his presence in the team as a captain, wicket-keeper and finisher enabled CSK to be one of the most consistent teams in the IPL.
In terms of winning percentage, CSK tops the list by winning more than 60% of the matches they played in the IPL. Up until 2020, they played in 10 seasons and reached playoffs in all those seasons, a record in the history of the IPL. Out of those 10 instances where CSK reached the playoffs, they managed to reach the finals 8 times. However, they could go on to win the title only 3 times – in 2010, 2011 and 2018. CSK lost a couple of seasons, in 2016 and 2017, due to a ban sanctioned on them for the alleged involvement of some players and officials in the IPL betting case that surfaced in the IPL 2015.
They made a comeback in the 2018 IPL. Thankfully, they had the core of the team intact. It was termed as a team of veterans because of the number of aged players in their team. No one thought a team returning from a 2-year break would go on to win the tournament. But they did so quite emphatically. MS Dhoni was at the peak of his powers – as a captain, as an explosive batsman and as a finisher. CSK were back.
Apart from the 3 IPL trophies, CSK also won 2 Champions League Twenty20 trophies in 2010 and 2014. In terms of brand value, they are the second most valuable franchise behind Mumbai Indians. Their brand value is estimated at around INR 732 Crore. MS Dhoni will continue to be the captain of CSK, who never had any other captain, and Stephan Fleming continues to be their coach in the IPL 2021.
Top Top Playersong>Batsmen 
Suresh Raina, with 5368 runs in 193 matches at an average of 33.34 with one century and 38 fifties, is the top scorer for CSK. He is the second-highest scorer among all franchises just behind Kohli. He was missed in the IPL 2020 when he left the team before the tournament began citing personal reasons.
Captain MS Dhoni is the second-highest scorer for CSK. He has scored 4632 runs in 182 innings with an average close to 41.
Bowlers 
With 156 wickets in 163 innings in the IPL, Piyush Chawla has been the most successful bowler for CSK. He averages about 27 and has an economy rate of under 8 runs per over. He has 2 four-wickets hauls in the IPL with 4 for 17 being his best bowling figures for CSK. Overall, he is the third-highest wicket-taker in the IPL behind Lasith Malinga and Amit Mishra. Sadly, CSK released him this season. He will play for Mumbai Indians who have bought him for INR 2.4 Cr.
Dwayne Bravo, who played 26 innings fewer compared to Piyush Chawla, is second on the list of top bowlers for CSK, with just 3 wickets fewer than the former. Dwyane Bravo's bowling at the death has won many games for CSK.
All Rounder 
Ravindra Jadeja has more than 2000 IPL runs (2159 runs) and more than 100 wickets (114 wickets) playing for CSK. He has been CSK's best all-rounder over the years. His superb fielding skills make him a complete package and an irreplaceable player in the playing XI.
IPL 2021 AuIPL 2021 Auctions INR 19.9 Cr in the kitty before the auction started on 18 February 2021. They had such a small amount because they retained most of their players and released very few. Shane Watson was released due to retirement. Before the auctions, they had 11 Indian players, 7 overseas players with one overseas slot left to be filled. They also released finger spinners in the form of Piyush Chawla and Harbhajan Singh.
Let's take a look at the players retained and left out by CSK before the 2021 auctions.
| | | |
| --- | --- | --- |
| | Players Retained | Players Left out |
| | MS Dhoni, Imran Tahir, Lungi Ngidi, Ruturaj Gaikwad, Ambati Rayudu, Ravindra Jadeja, Deepak Chahar, N Jagadeesan, Mitchell Santner, KM Asif, Shardul Thakur, R Sai Kishore, Faf du Plessis, Dwayne Bravo, Josh Hazlewood, Sam Curran, Karn Sharma | Shane Watson (retired), Murali Vijay, Kedar Jadhav, Harbhajan Singh, Piyush Chawla, Monu Singh. |
With so little left in the purse, CSK had to go for very specific options in the auctions. They needed a good top-order overseas batsman in place of retired Shane Watson, a batting all-rounder in the middle order in place of Kedar Jadhav and a finger spinner to replace the likes of Piyush Chawla and Harbhajan Singh.
CSK bid heavily for Glenn Maxwell to fill their only overseas slot but finally, he went to RCB for INR 14.25 Cr. CSK went heavy for other players they wanted and bought K Gowtham for INR 9.25 crore and Moeen Ali for INR 7 crore to complete the overseas positions in the team. To everyone's surprise, they went for Cheteshwar Pujara for INR 50 Lakh. It is unlikely that he will get a game. However, if and when he does, he would be needed to stabilise the batting order so that others can play around him in the Indian conditions. CSK also went for 3 uncapped players at their base price.
At the end of the auctions, CSK had INR 2.55 Cr left in the purse. Here's the list of players bought by CSK for the IPL 2021.
| | |
| --- | --- |
| | Players Bought (Price INR) |
| | K Gowtham (INR 9.25 crore), Moeen Ali (INR 7 crore), Cheteshwar Pujara (INR 50 lakh), K Bhagath Varma (INR 20 lakh), C Hari Nishaanth (INR 20 lakh), M Harisankar Reddy (INR 20 lakh) |
Important PlayersImportant Players in IPL 2021alanced and with so many retentions, the message is clear – they have trust in their players. They have tried and succeeded to some extent to fill in the existing gaps.
Suresh Raina has been their top player throughout the IPL seasons. He was missed in the 2020 IPL and CSK failed to reach the playoffs for the first time in their history. Raina should get back to being the most important player for the franchise.
MS Dhoni had an off-season in the IPL 2020 in Dubai. His middle-order batting along with his captaincy skills and finishing abilities always make him a player to watch out for. Moeen Ali is a hard-hitting batsman and has a proven record in the shortest format of the game. He along with K Gowtham will be important players in the spin department. Ravindra Jadeja and Dwayne Bravo will be key in playing the all-rounder's role.
Conclusion
Conclusion
t the upcoming season from CSK's perspective is that the IPL is back to be held in India.
They have created a fortress in Chennai where they hardly lose
. Add it to the fact that their best batsman
Suresh Raina is back to the squad which means Dhoni has some room to manoeuvre the batting order and come a little down the order
where it best suits him as a finisher. If all goes well,
CSK should win home games pretty comfortably
. If they manage to nail away games, we are looking at another playoff entry for CSK.
Many of their prime players have been away from cricket for a long time. It will be interesting to see how they come back to the fold and deliver for CSK. They have good options in all departments, it's how they are managed on and off the field that will decide the fate of CSK this IPL season.
Similar news